Hold tight, new products are almost ready and will be added here very soon.
Continue shopping
40mm
Our standard thick shelves
45mm
Our extra thick oak shelving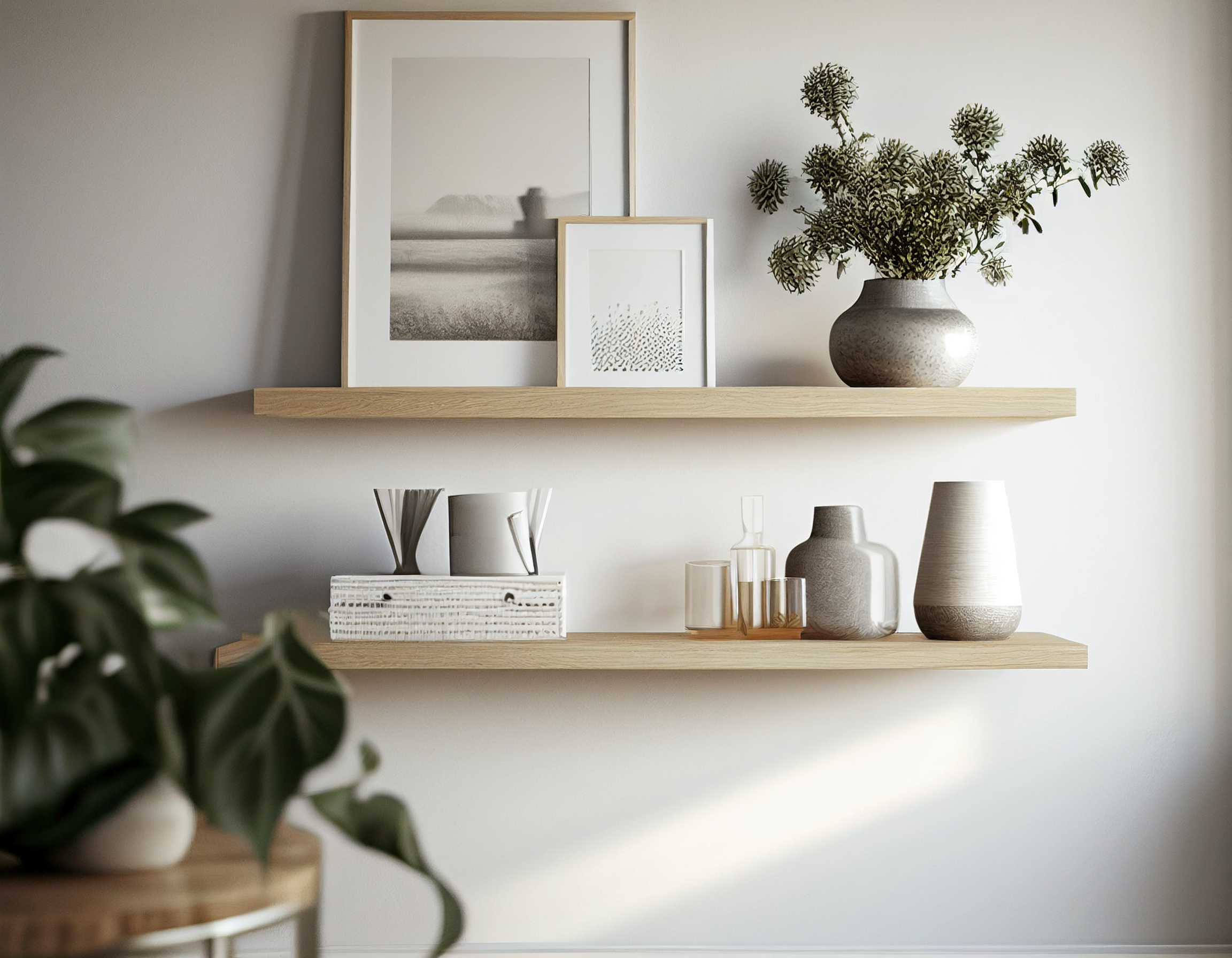 Thick robust wall shelves
Strong and sturdy oak shelves machined to our choice of 40mm or 45mm thicknesses. All of our thick oak shelves can be bought in your favourite style, from modern to rustic.
We choose beautiful solid oak with stunning grain detail to ensure that our customers receive only the best in solid oak shelving. Sitting in the middle of our thickness options, our thick shelves can be customised in size and colour as with all other shelf thicknesses in our oak range.