Love the chunky style of the oak. Couldn't be happier with my purchase and will be buying more.
Chunky oak shelves
Browse our popular range of chunky oak shelving up to a finished size of 55mm. All available in different shelf types (floating, bracketed or standalone), in different styles (modern or rustic) and finished using stunning wax oils.
Chunky oak shelves
Chunky walnut shelves
Our stunning range of chunky walnut shelving available to buy in several width and length combinations. We can custom size any of our chunky walnut shelves to precise measurements before optionally oiling for the perfect finish.
Chunky walnut shelves
Chunky pine shelves
Take a look at our chunky pine shelving which we machine from narrow to wide and short to long. All available in our range of different shelf styles and optionally finished in beautiful wood wax oils and paints. Custom size any chunky pine shelf for the perfect match.
Chunky pine shelves
The chunkiest of all shelving
Chunky shelves machined up to 55mm finished size. All optionally made to measure in the length and width of your choosing.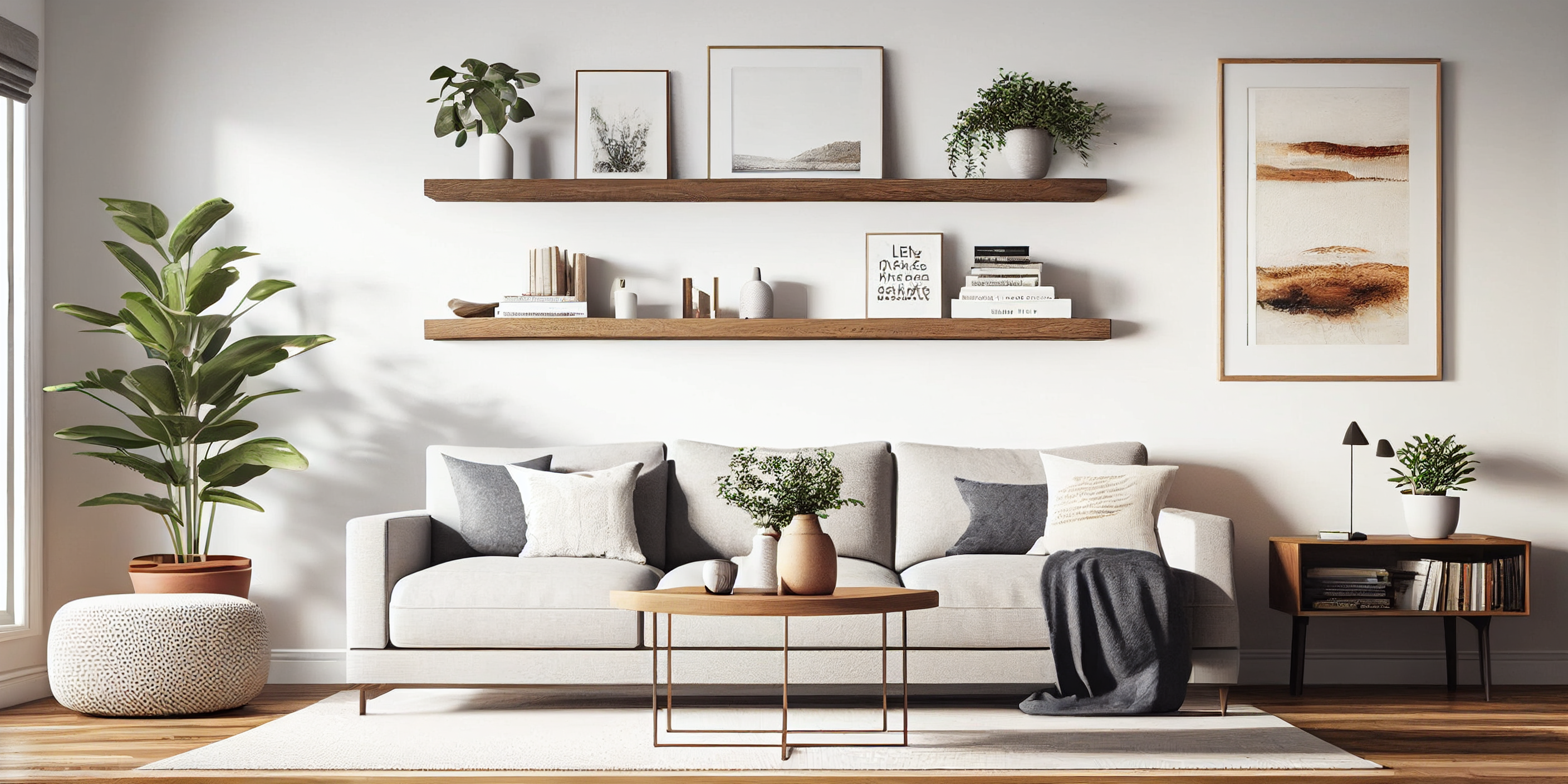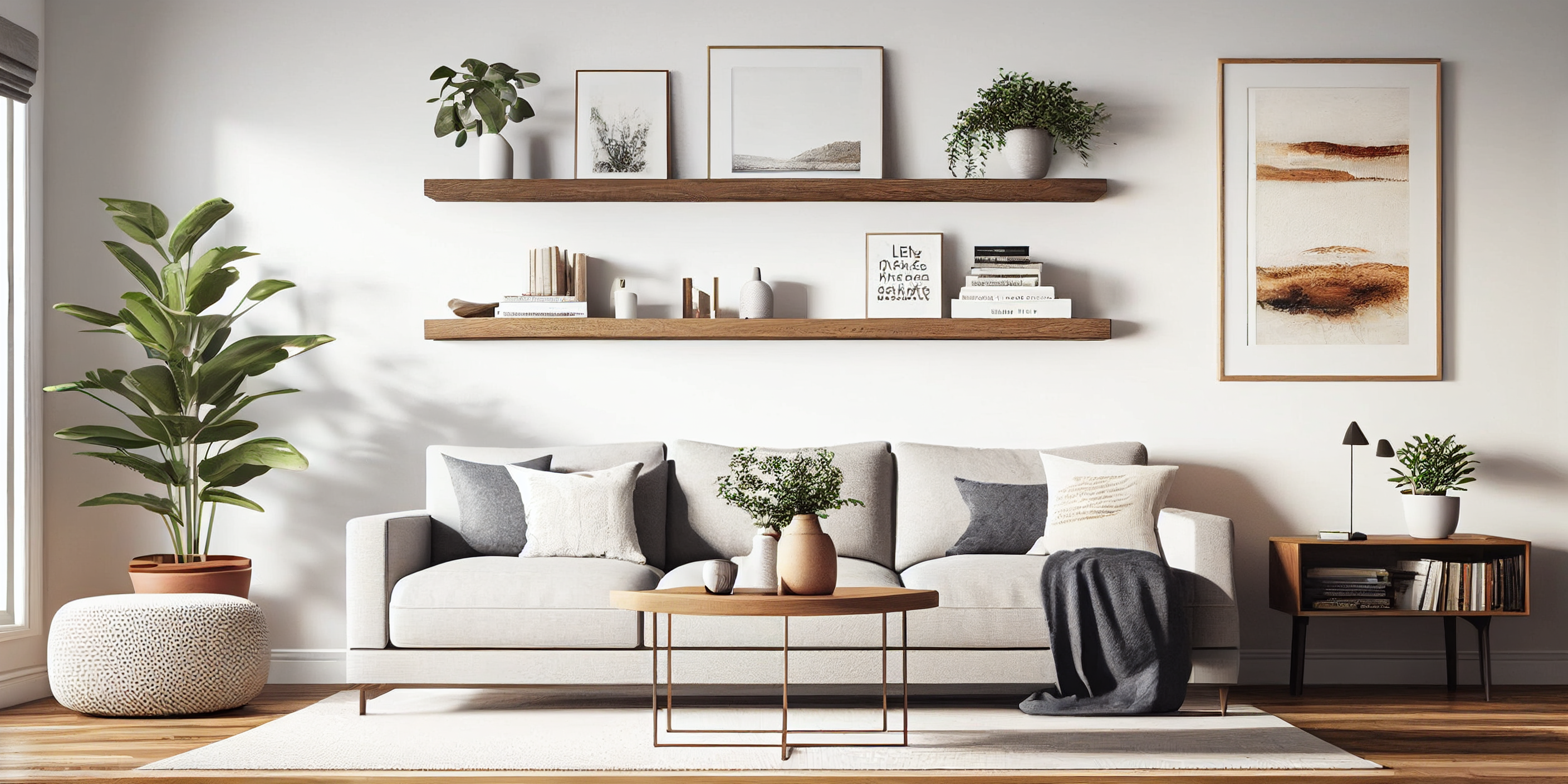 Stunning oil finishes
Light, dark or anything in-between, our wax oils finish off our chunky wooden shelves perfectly.
Short chunky shelves
Our standard length size begins at 300mm (0.3m) for our short chunky shelves.
Long chunky shelves
Choose up to 2400mm (2.4m) long chunky shelves, with optional custom sizes. We can also cater to longer lengths on request.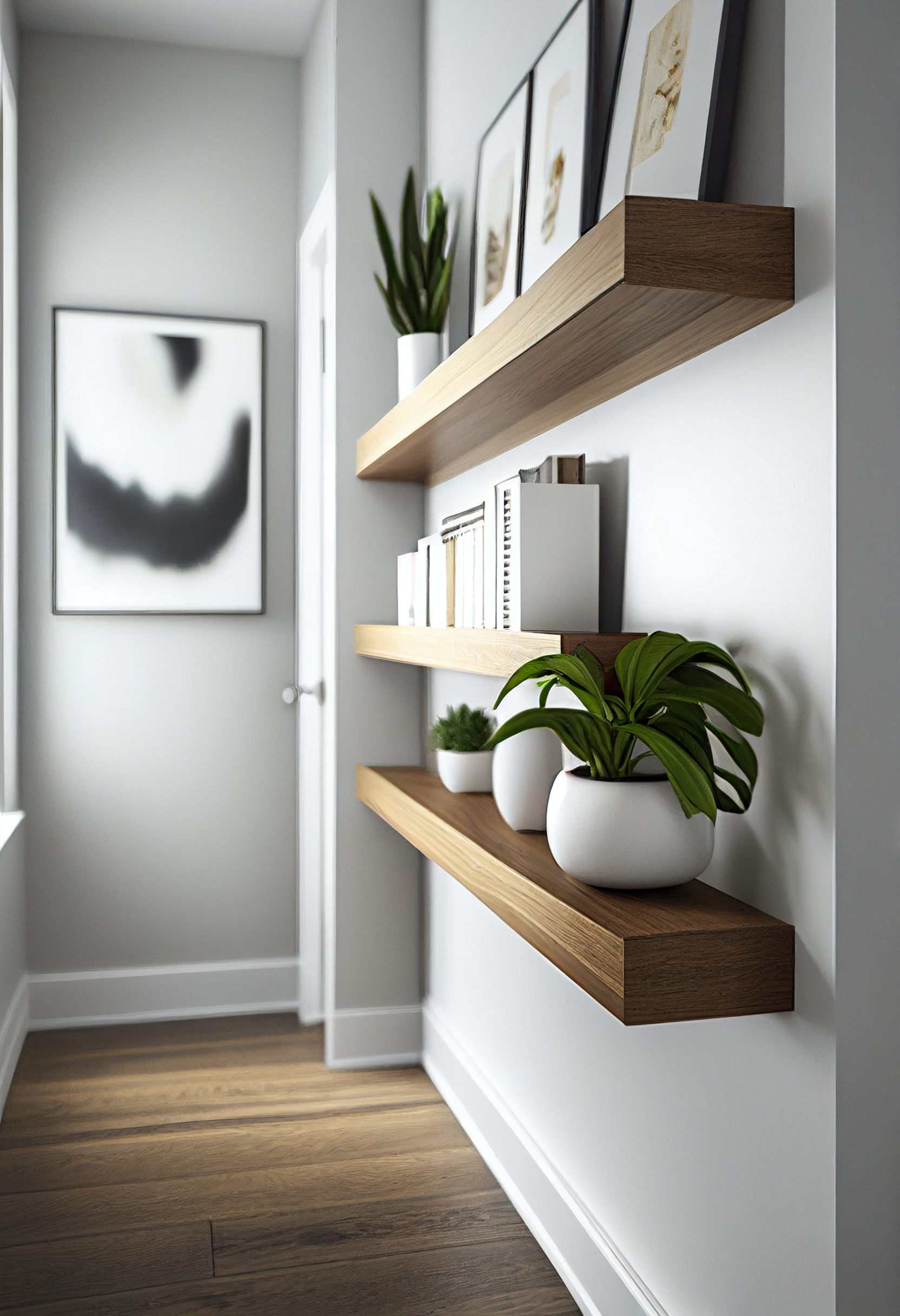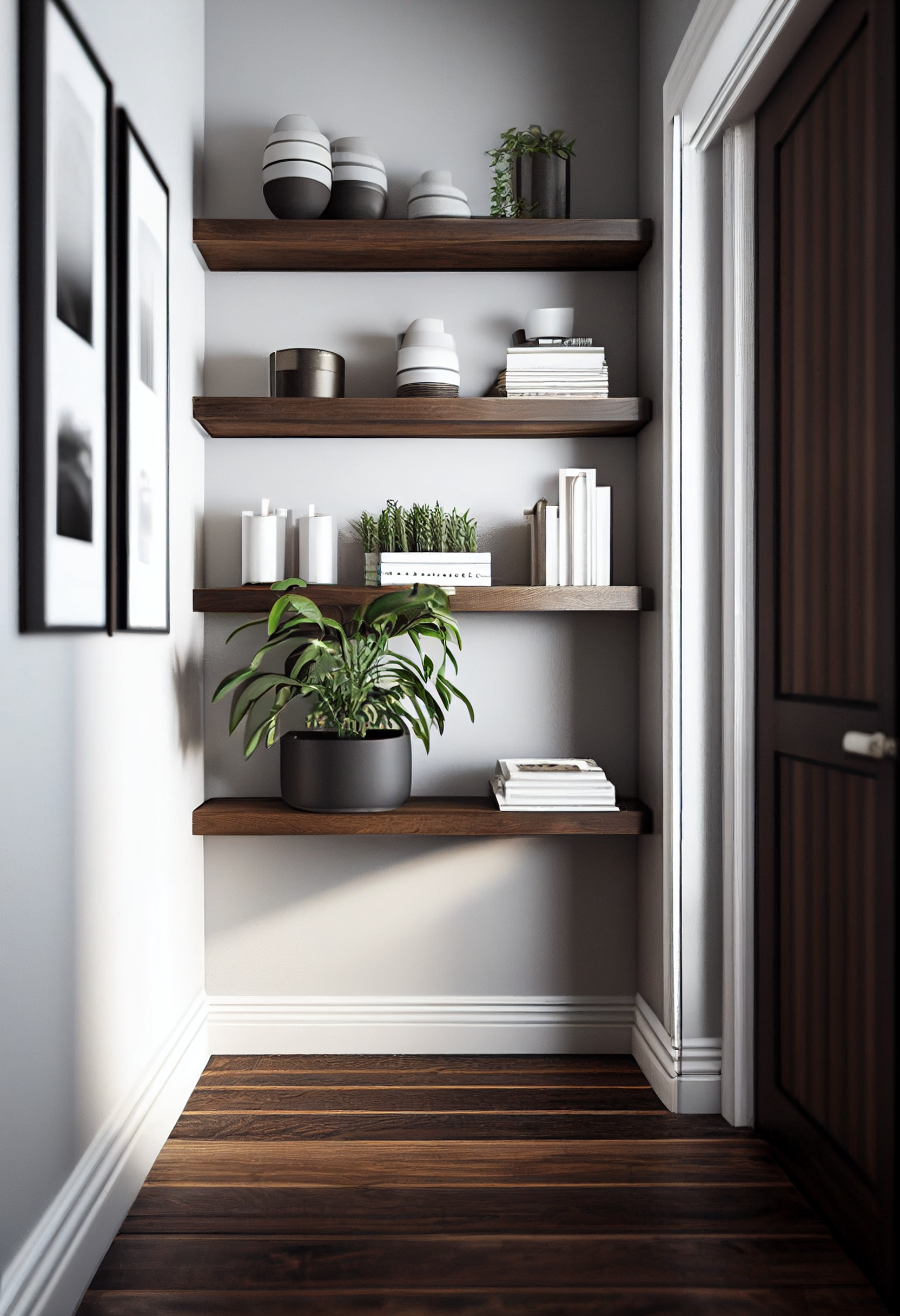 How's it hanging?
Chunky shelf types
After choosing the size and style of chunky wooden shelf, the next option is how they'll be fitted. We sell chunky shelves that include floating or bracketed fixings, as well being available as standalone wall shelves.

Our chunky floating shelves arrive with pre-drilled holes in the rear, and accompanying shelf fixings ready to fit. Choose one of our bracketed shelves, or a standalone shelf to be used with your own shelf supports.
Perfect for any room
Enhance any wall
Wooden shelves can make a dramatic difference to the aesthetic of any room, whether it for the kitchen, bedroom, living room or elsewhere. The style and type of shelf you choose will often be personal preference, especially because of our ability to cut any shelf to any size.

We ensure that no matter if you require chunky alcove shelves of a precise size, wall shelves or floating shelves with a specific modern or rustic style, we can cater to any bespoke requirement.