Hold tight, new products are almost ready and will be added here very soon.
Continue shopping
Made to measure oak shelving
We individually machine and hand finish every solid oak shelf that we create here in our UK joinery shop. Our range of oak shelving not only offers fantastic value for money, but also unique character that can only be found in the best solid oak timbers.

We can optionally trim your oak shelves to an exact size and also offer stunning wax oil finishes in light to dark tones. Oak shelving made to last and exceed your expectations, no matter the style, size or colour.
Rustic oak shelves
Despite their rustic nature, our collection of rustic oak shelves look great in any style of room. With our selection of wall brackets and colour finishes, you can choose a rustic shelf for your home that is certain to wow visitors. Individually handmade, these antique oak shelves look gorgeous, no matter which size or colour finish you choose. They're practical, durable and designed to offer fantastic value for money.

Modern oak shelves
If you prefer the look of a modern, stylish oak shelf then our collection of contemporary oak shelves are perfect. Using only the best kiln dried oak, all of our modern oak shelves are handcrafted and finished to an unbeatable standard. As with all of our solid oak shelves, our modern shelf collection features ranges that include floating shelf brackets, iron brackets or corbels to showcase your oak shelving unit exactly the way you want it. We're also ever-expanding our range of both shelving and brackets and fixings, so it's well worth checking back often or signing up to our newsletter for latest releases and offers.

Reclaimed oak shelves
For the genuine antique look, our reclaimed oak shelf range provides a design of shelf that is truly unique. With no two shelves ever being the same, you can choose to buy an oak shelf that is visually stunning, with natural rustic reclaimed charm and oozing with character. Whereas other shelf suppliers often advertise reclaimed shelves for sale that are merely styled to look similar out of "new" timber, our reclaimed range features only 100% reclaimed wood. We also offer a rustic range that is styled to look aged, though for those after shelving that offers a bit more history then our reclaimed collection is well worth looking at. Both the rustic range and reclaimed range offer beautifully finished shelving with different appeal, yet certain to impress no matter which you choose.
The types of oak shelves we sell

In addition to the styles of oak shelving that we sell (rustic, modern and reclaimed), we also have the different shelf types. This includes oak floating shelves and our range of various bracketed oak shelves that feature high quality iron wall brackets and wooden brackets too. Though the actual oak shelf is crafted with the same attention to detail, the brackets complete the look.

We also provide the option to buy oak wall shelves which are machined and finished in the exact same way as shelves with floating shelf supports or brackets, but are delivered as standalone shelves. These are perfect if you have your own brackets or have a specific use for our oak shelving that doesn't require any type of shelf support from us.

Our plans are to introduce further ranges of shelving too, so stay tuned and sign up for our newsletter to be the first to know when we have new updates to share!
Buying oak shelves from us

With years of experience supplying wooden products to thousands of customers, why look anywhere else for your solid oak shelves! Every shelf that we sell is made right here in our midlands based workshop in the UK. We pride ourselves on supplying oak shelving that is durable, beautiful on the eye, and offers fantastic value for money.

Our collection of oak shelves are unrivalled in quality, and designed to offer a variety of choices. Featuring styles from modern to rustic, and a wide choice of sizes, our oak shelf range is extensive so that you can find the exact oak shelves that are going to look best around your home. Choose from our slim, thick or chunky oak shelves, all available in our highly popular modern, rustic and reclaimed styles.

Every individual piece of timber is carefully machined, sanded, and optionally finished to ensure a high quality oak shelf unit that looks great in any room. We're available for custom orders too, just in case you can't find the exact shelf you're after or are wanting something a bit out of the ordinary. All of our products provide a free 'cut to size' option, for easy ordering of the exact size and style of oak shelf that you need.

Oak wooden shelves are one of those items that really enhance the aesthetic of any room they're situated in. Whether for decorative or practical reasons, utilising oak shelves for storage of books or to display ornaments is a great choice, whether it be a small oak shelf that simply adds a natural feature to your room, or a large oak mantel shelf that becomes a real focal point. Feel free to take a look at our range and get in touch should you have any questions or requests.
Variety of sizes and styles
Not only do we sell our oak shelves in a large range of lengths, widths and thicknesses in any style, but we also welcome custom sizes with our 'trimmed to size' service, completely free of charge.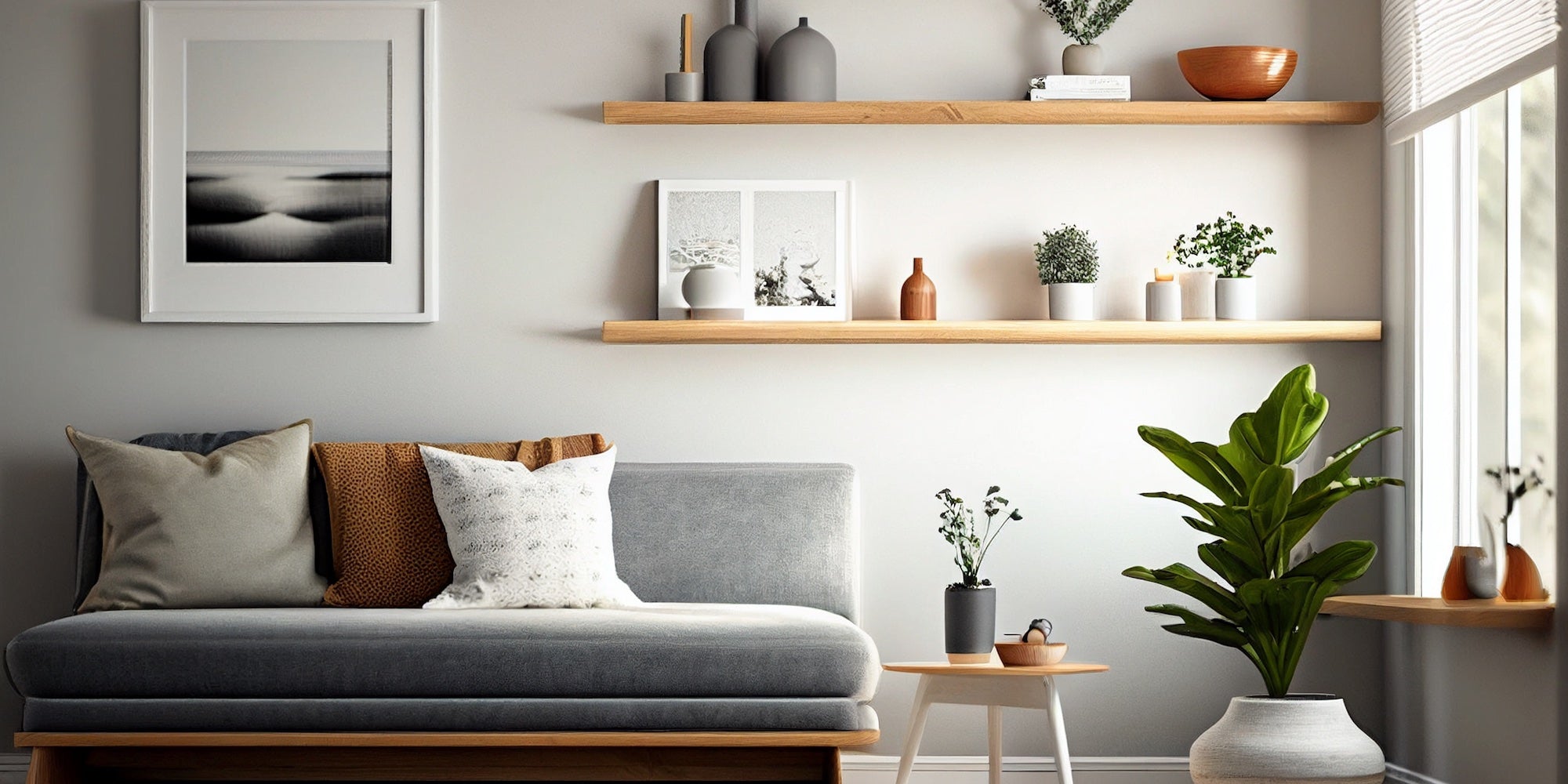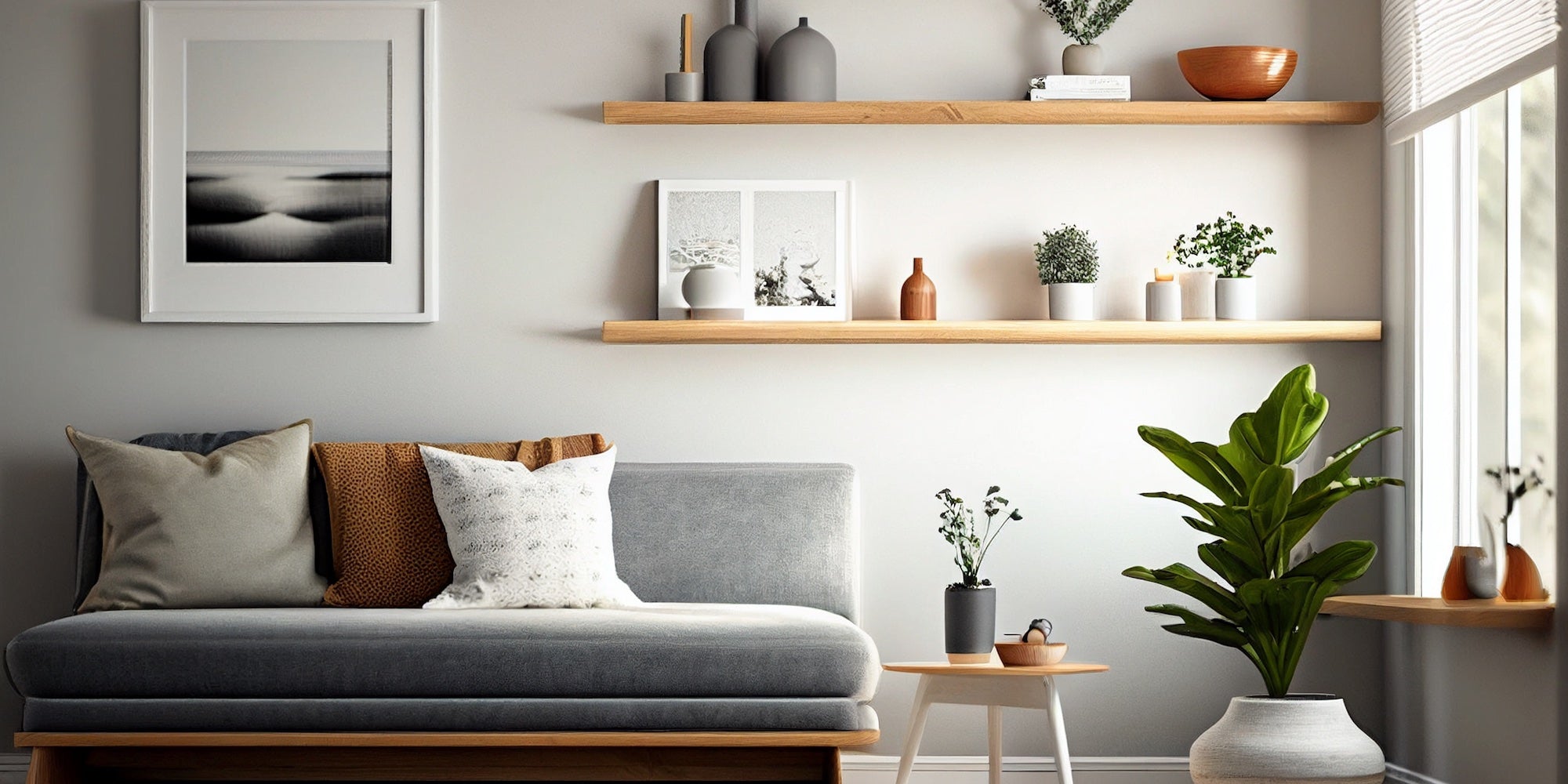 Custom oak shelves
If you're after oak shelves cut to size we can cater to almost any width, length and thickness that you require.
Oak shelf finishes
Choose between natural oak shelf colour finishes, medium or dark. We provide a stunning range of light oak shelves with gradual tones up to dark finishes.
100% solid & natural
Buy oak shelves that are authentic and only use solid wood. Our oak wood shelving use high quality kiln dried timber, perfect for durable and sustainable natural wood shelving.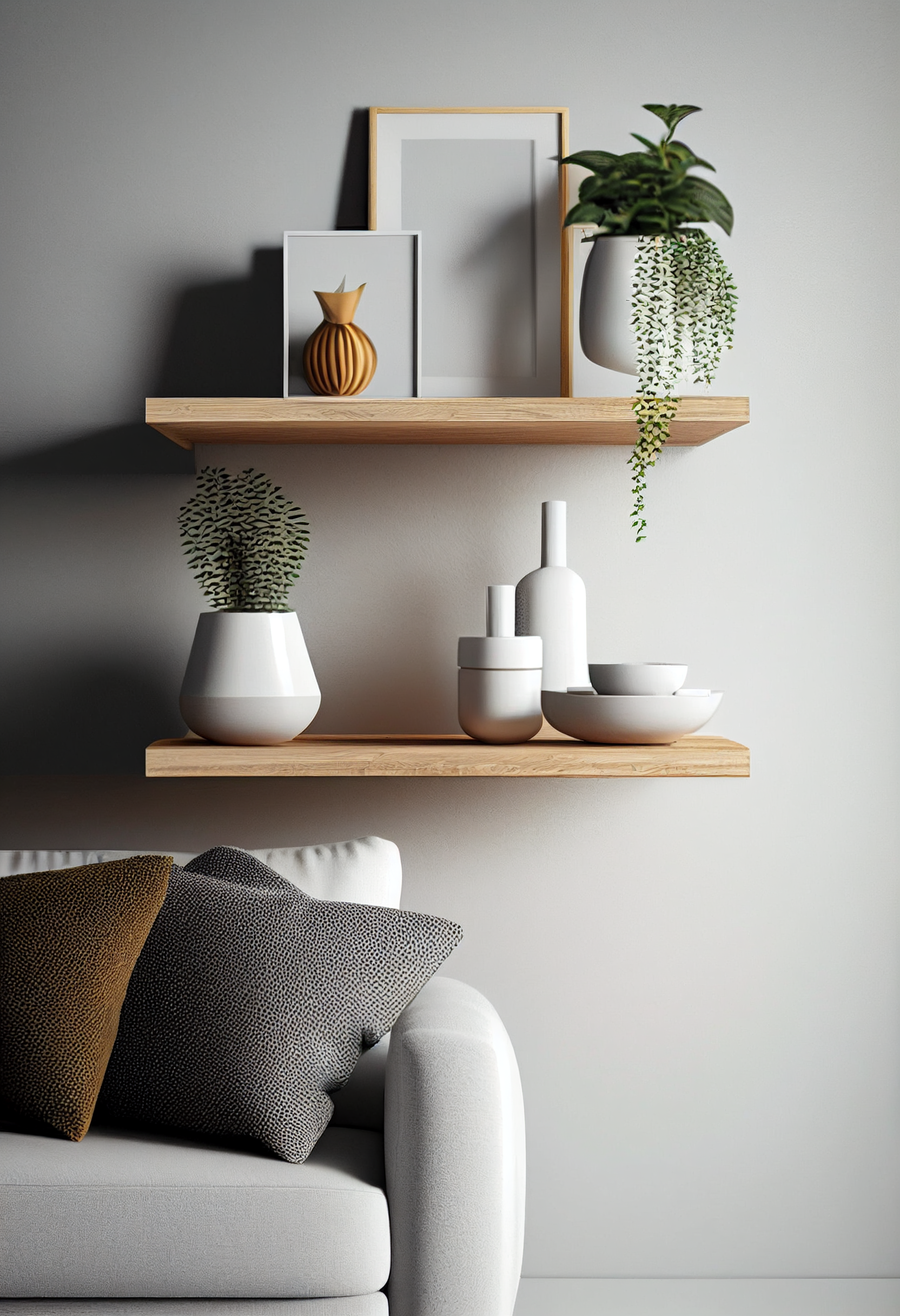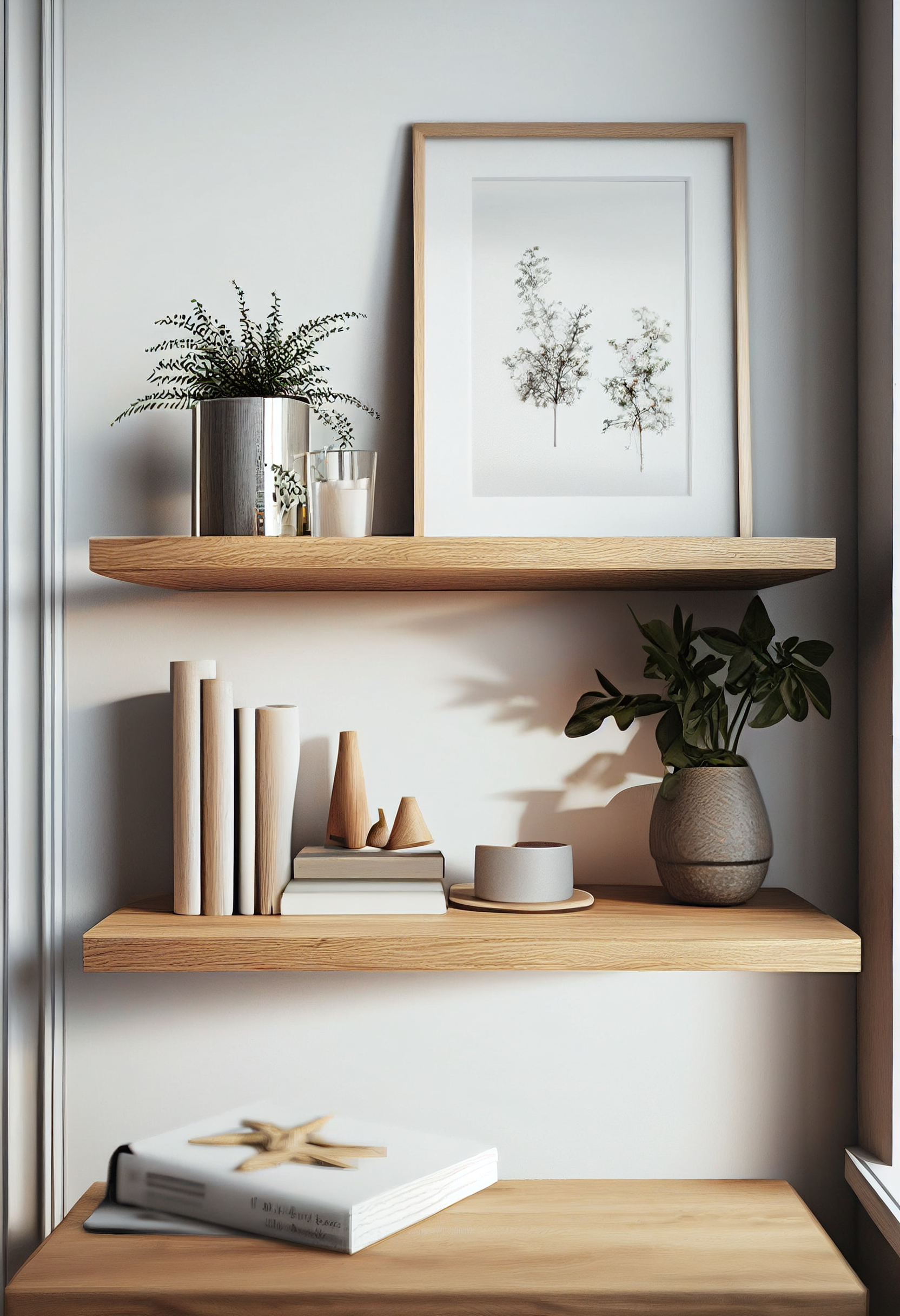 From start to finish
Made in the UK
All oak shelving that we sell is machined by our own woodworking team here in the UK. We machine to order to ensure the highest quality and in the size, colour and style of your choosing. This also allows us to have full control over the look and feel of the shelf from start to finish.

The timbers that we use have been carefully chosen to demonstrate the best in solid oak shelving, which when combined with our stunning wax oil finishes make for a truly perfect shelf in any style and size. We use natural kiln dried oak and work with the wood to style in modern and rustic variations, in all length, width and thickness combinations.
Choose a colour
Stunning wood finishes
The finish is often where the wood comes to life to show its true character and beauty. We ensure that the wood finishes that we offer on our solid oak shelves are of high quality and enhance the timber whilst giving a good level of protection to the wood.

We thoroughly test and approve only colours we feel give customers a variety of choice, whilst also producing the "wow" factor that a good wood finish can provide. We are able to leave shelves natural or use wax oils in light to dark tones depending on what colour you prefer. For custom oak shelving we can often facilitate requests that might not be readily available on our website, so it's well worth getting in touch if you're after bespoke oak shelving.
Recent articles
Read our oak shelving buying guides for useful tips and advice on buying, installing, and making best use of our solid oak shelves.