Hold tight, new products are almost ready and will be added here very soon.
Continue shopping
High-end walnut shelving
One of our favourite timbers both to work with and also in appearance, is walnut. Often seen as a luxurious, higher tier timber it has stunning rich tones and detail that once machined and oiled or varnished results in a truly impressive finish that really turns heads.
Why should you choose walnut?

When it comes to choosing between the different types of wood for shelving, walnut is one that is usually on the upper end of the price range but for good reason. One of the main draws to walnut shelving is its aesthetic appeal due to its beautiful, rich colour, but walnut is also durable and strong.

If you enjoy natural dark tones in wood with unique grain pattern then walnut shelving is a great choice. Our range of solid walnut shelving demonstrates just that. Every piece we use contains beautiful character that is unique and offers a certain wow factor.

The natural colour of our walnut shelving means that to emphasise the features and qualities of this timber the best finishes are those that are clear in colour. There's no reason to darken the wood any more than it already is, so we find that the best way to enhance the walnut is by using a clear finish that protects and enhances the natural character and grain detail.
Buying made to measure walnut shelves

We believe in providing customers with the exact shelving that they're hoping for, which is the precise reason we offer a made to measure service on all of our walnut shelving styles.

The obvious benefit is that no matter how unique or irregular the shape of shelf that you need, we can more often than not accommodate to your size requirements. One of the main uses of this service is for alcove shelving, and rather than needing to trim shelves to size on site customers can order exact sizes that are ready to fit as soon as they arrive.

Walnut shelves can add a touch of elegance and warmth to your home, especially when used in the locations you were hoping, which often means working to exact made to measure sizes. This can be in either thickness, length, width or a combination of several. Simply visit specific product pages to order custom walnut shelving to your specifications.
Rich tones & gorgeous grain
Our walnut shelving range is highly popular and for good reason. Each piece is crafted from the highest quality natural solid walnut, and with our combination of machining and finishing results in a truly stunning solid walnut shelf.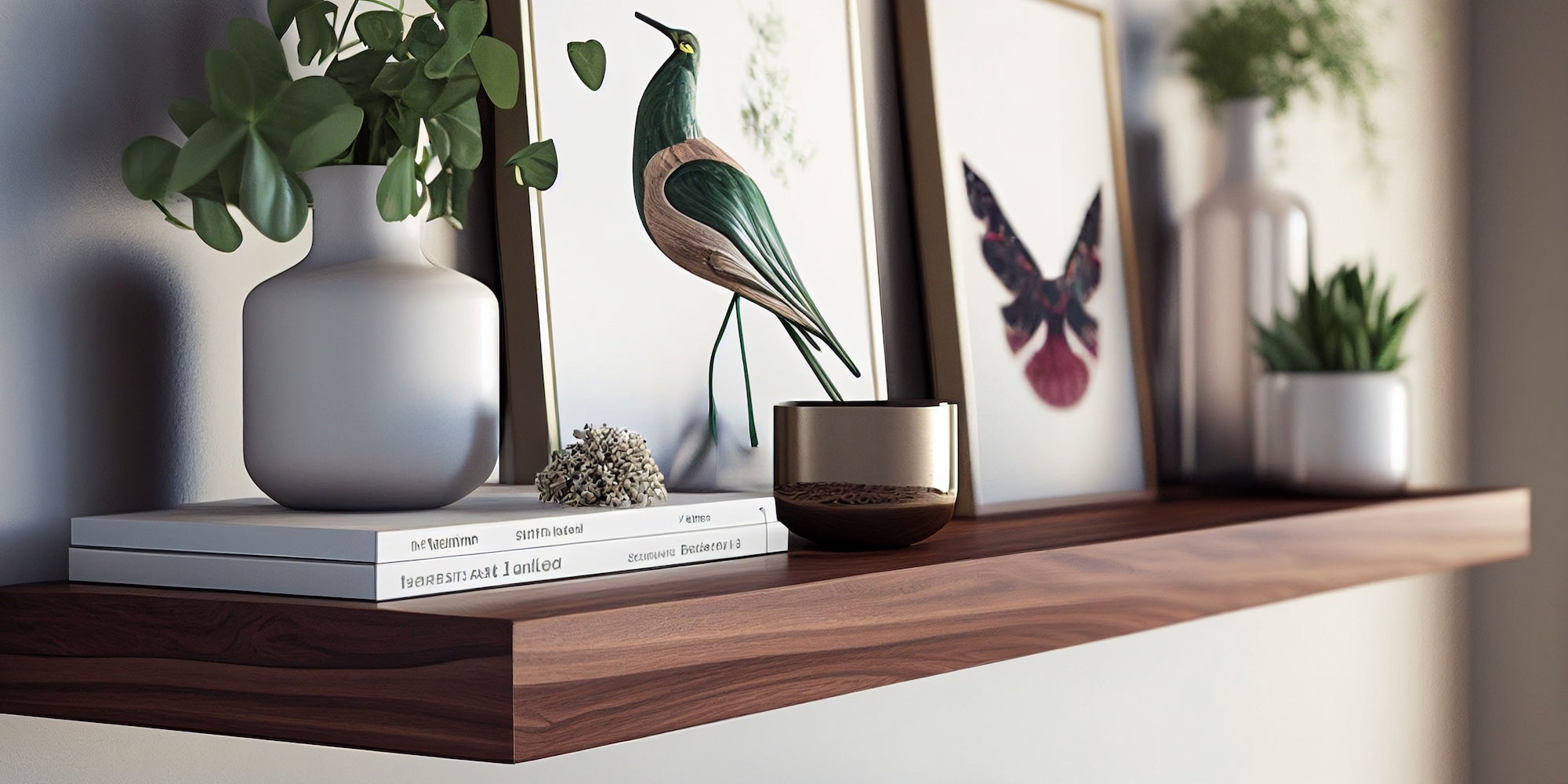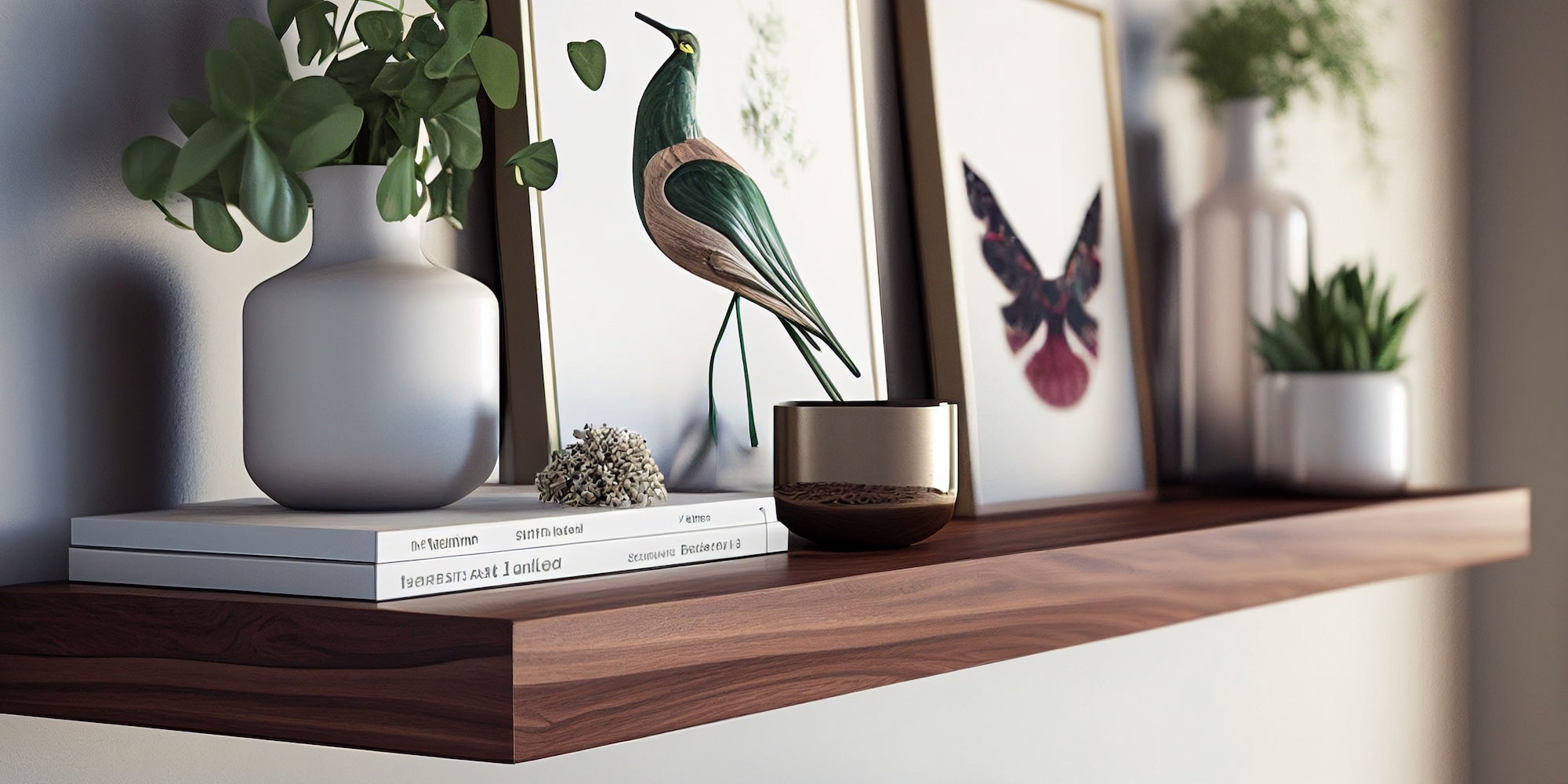 100% solid walnut
Our solid walnut shelves are just that - solid! No veneer or walnut effect, just high quality solid american walnut shelves, built to last.
Eye-catching grain
Our walnut wood shelves are truly impressive, demonstrating stunning detail and grain. The dark, rich tones of walnut is one of our personal favourites.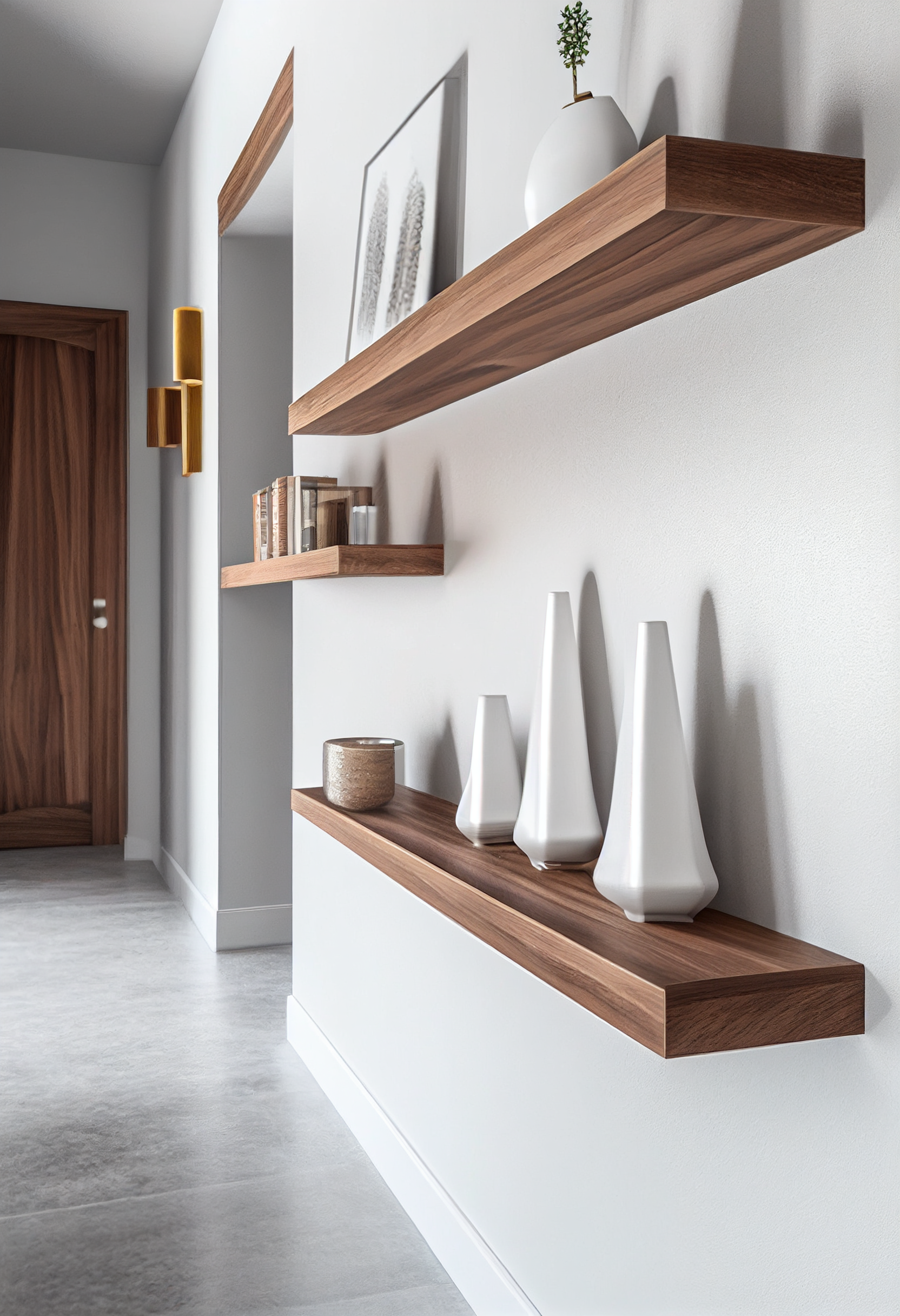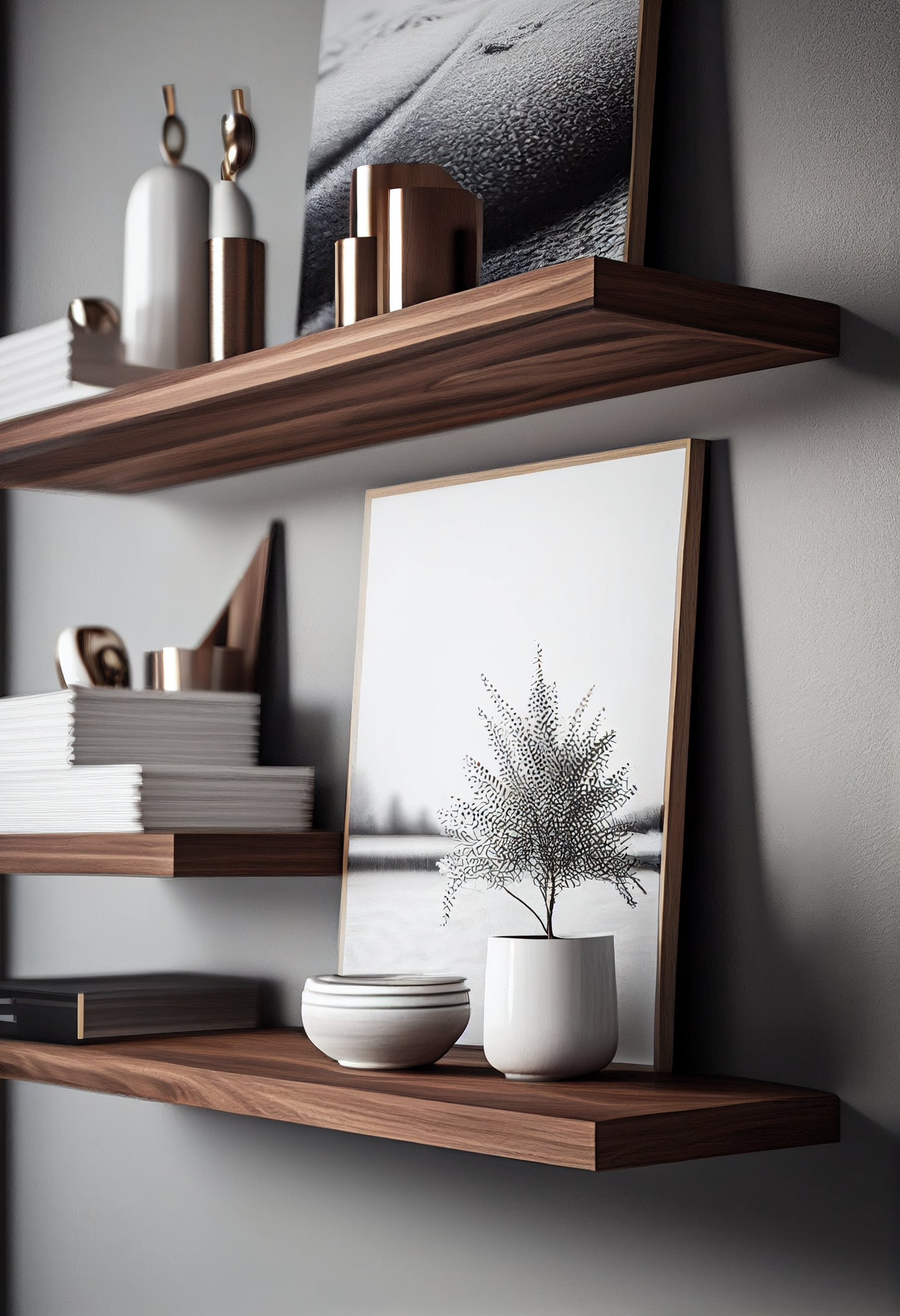 Bespoke walnut shelves
Custom cutting & finishing
As with all of our shelving ranges, our walnut shelves are completely customisable. We can machine to almost any length, width and thickness to suit your requirements, and can cater to custom specifications.

The walnut shelving unit that you buy from us is guaranteed to impress. We select only the best quality walnut that is going to demonstrate the character and detail you would expect from this gorgeous timber, no matter which finished size, type or style you choose to buy.
No.1 in walnut shelving
Unbeatable quality & value
Our aim is to not only provide a range of walnut wood shelves that are unrivalled in quality, but also at a price that represents great value for money. We make sure that every single walnut shelf we machine is of the highest standard.

A walnut wall shelf is certain to draw attention no matter which room it's situated; a living room, hallway, kitchen, bedroom, bathroom or elsewhere! We ensure that we offer short to long, narrow to wide, slim to thick walnut shelves so you can buy your perfect walnut wall shelf in your favourite rustic or modern style.