Popular
A few of our popular wooden shelving products. All available in a wide range of sizes, styles and finishes to choose from with free custom sizing.
Popular shelving
Beautifully made product, I am delighted with the shelves. I would highly recommend this company. EXCELLENT!
The wood used was first class, beautiful natural finish without any blemishes. Looks great when fitted.
Shelving styles
Choose from among different styles to find your ideal shelf appearance.
Shelving timbers
Select a timber type to begin searching for your perfect wooden shelf.
About our solid wood shelving
We ensure that every shelf we create provides unbeatable value for money. Read about just a few of the reasons why you can trust us for your wooden shelving.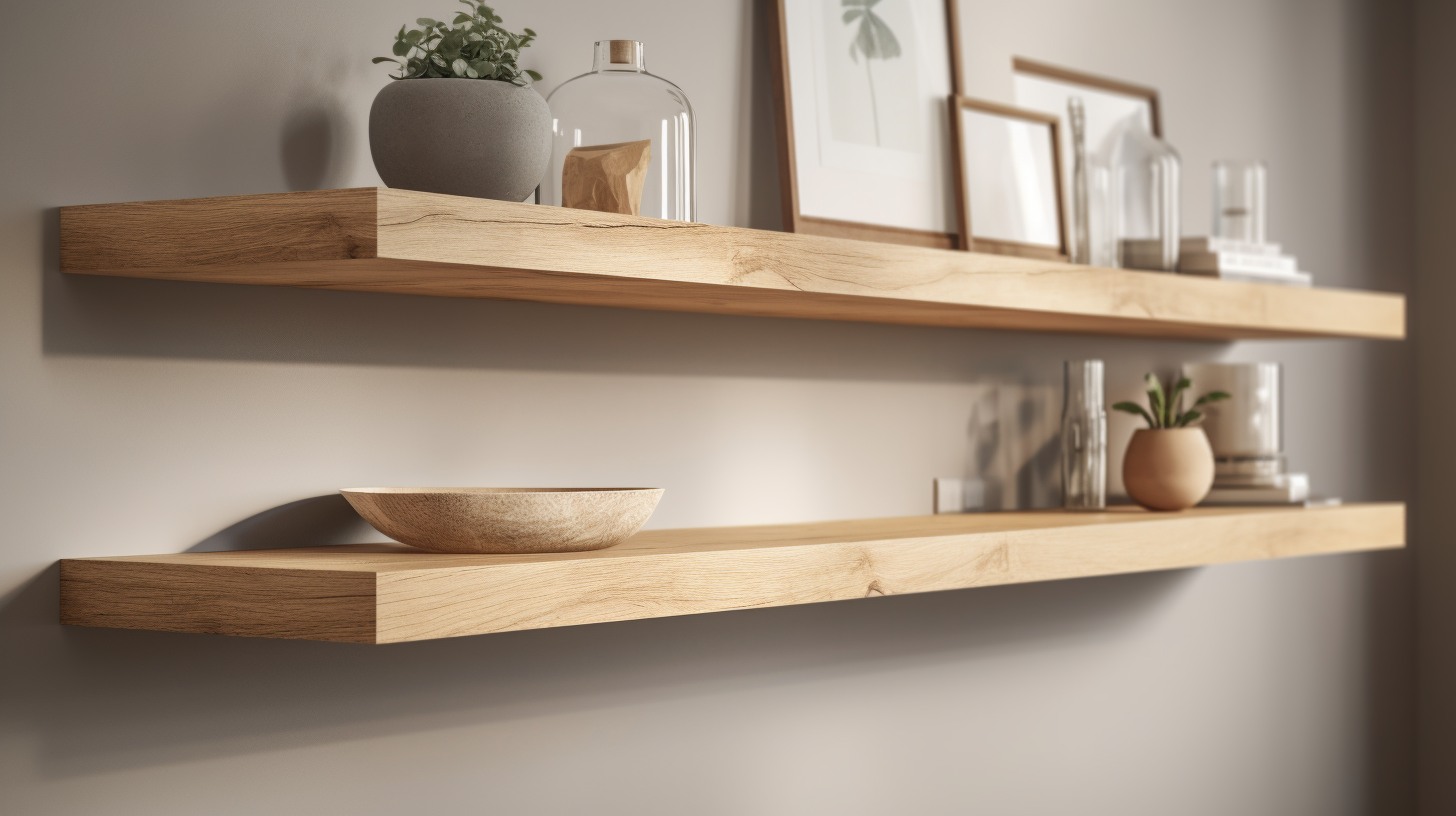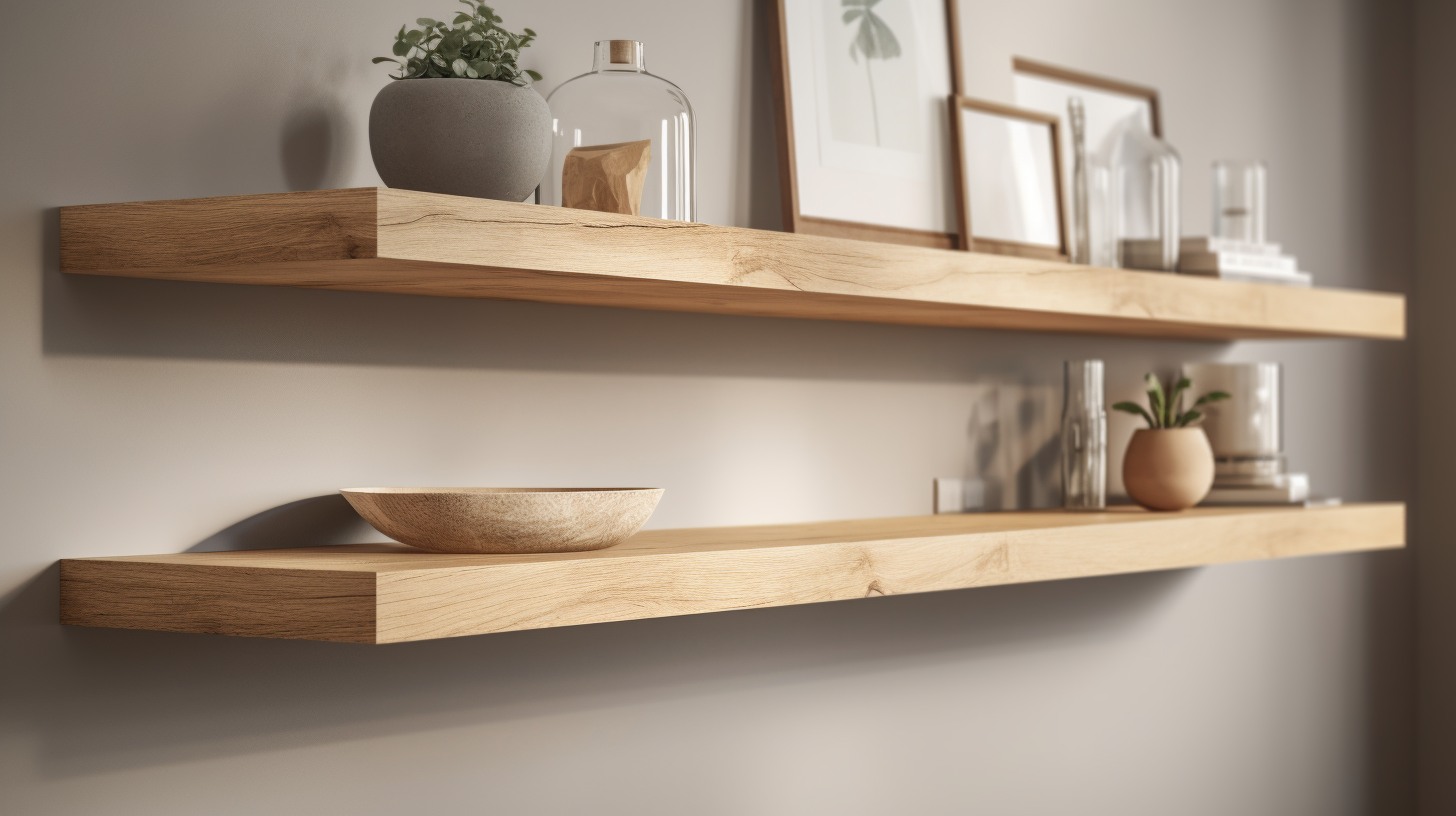 Custom sizes
All of our wooden shelving include a free service to cut to the exact length and width you require. We welcome any custom orders no matter the requirement.
High quality timber
We ensure that all timber that we use for our shelves is of the highest quality, and demonstrates the character and detail that sets our shelving above the rest.
High-end wood finishes
Although we're able to provide unfinished shelving, we recommend choosing from one of our beautiful wood finishes. We've carefully tested and selected a variety of wood oils and paints to enhance the wood.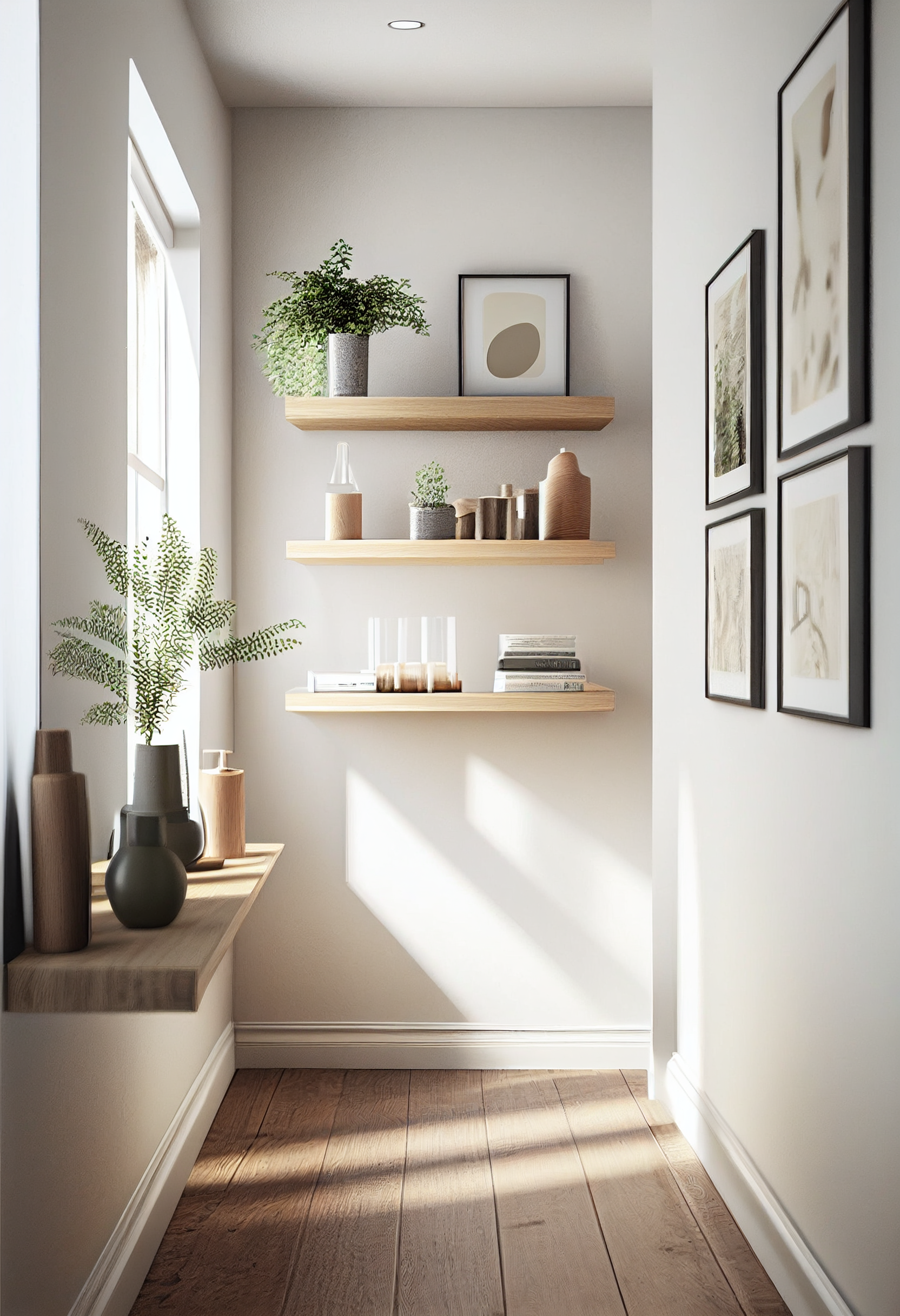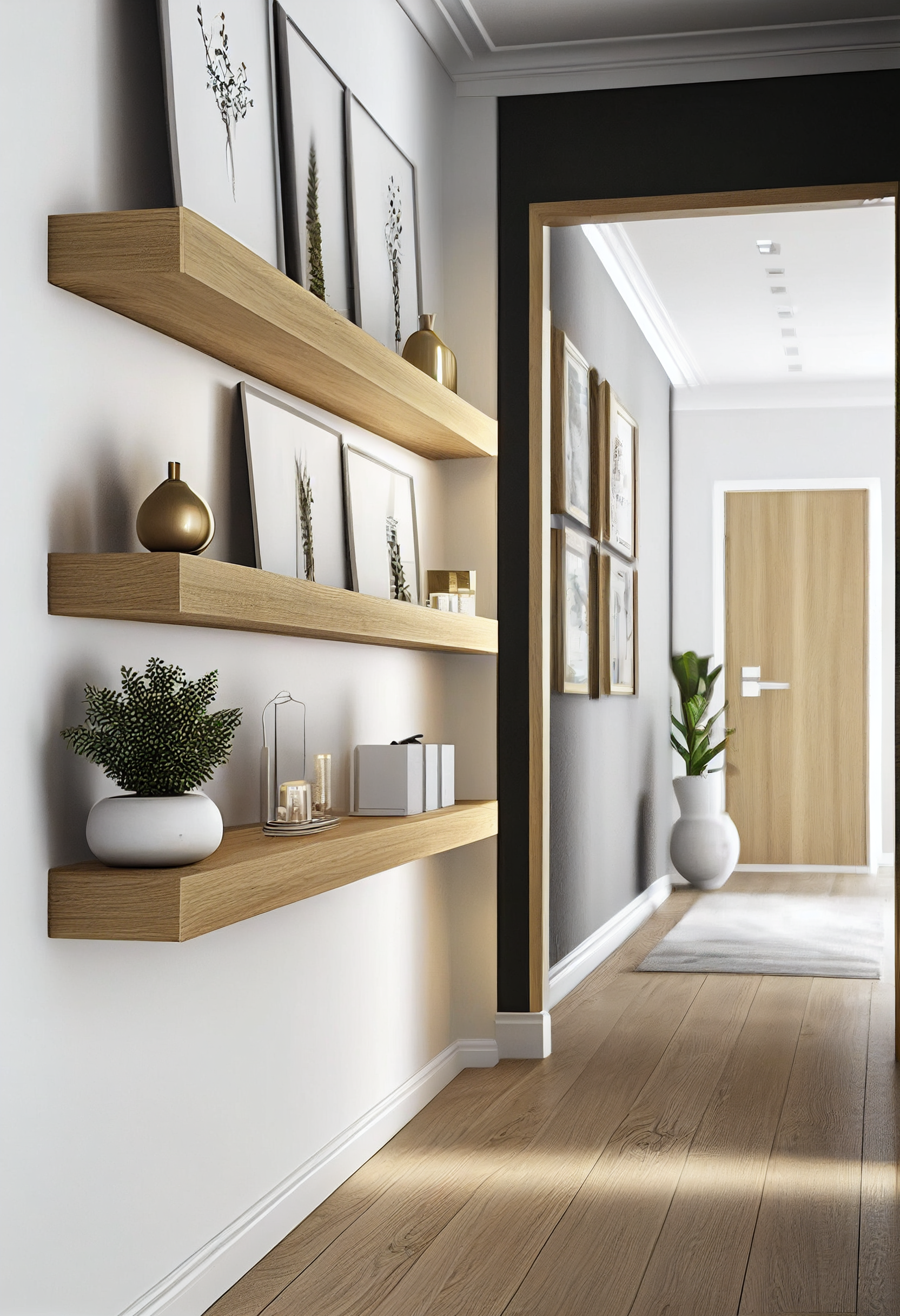 Made to measure
Custom orders
We have a wide variety of lengths, widths and thicknesses along with a choice of timbers in varying styles to suit any home or surrounding. All can be customised to your exact sizes.
As makers of our own products we are able to meet almost all requirements in length, width, thickness and style. Sizes can be selected on each product page with precise 'trimmed to size' options available too.
Why buy from us?
Customer satisfaction
Based in the heart of the UK, we are a small team of skilled joiners dedicated to providing unbeatable shelving quality and value, using the finest natural solid timbers including Oak, Walnut, Pine and Ash.
We provide a wide variety of shelving styles from modern to rustic and reclaimed. All available in a large range of sizes and finishes, and can be ordered as standalone shelves, with brackets or with our popular floating shelf supports.
High-end shelving
Individually handmade
Our aim has always been, and always will be, to create solid wooden shelves that are second to none, both on quality and price. As makers of our own shelving we ensure high quality.
All of our solid wooden shelves are handmade by us here in the UK. Each item we create receives the attention it needs to turn a rough sawn piece of natural timber in to a beautiful solid wooden shelf that will bring any wall to life.
Why buy our shelving?
There's a reason why we believe we're the best in solid wood shelving! Not only do our customer reviews highlight what to expect when ordering wooden shelves from us, but there are a number of key benefits we highlight too. Read about why you can rely on us for any style of wooden shelf that you require.
Complete range of shelving styles

One of our main targets is to fulfil the needs of our customers. To do this we aim to develop wooden shelving that covers all styles. Below we introduce our main options, with specific collection pages offering more details and images to help you choose the best shelf style.

Rustic shelving - Among our range of timber shelves are rustic styles, which are available in all standard lengths, widths and thicknesses. As with any shelf that we machine, rustic shelves can be made to custom requirements to match exactly what you're after.

Modern shelving - If you're after more of a contemporary look then our modern shelving style is perfect. Again, any length, width and thickness can be chosen and we'll handle the rest. Our modern shelves are machined and sanded to a smooth finish and look great in any surrounding.

Reclaimed shelving - Although our rustic shelves can imitate reclaimed shelves in appearance, we also aim to provide a range of genuinely reclaimed timber shelving. Availability of sizes can change due to current stock so it is well worth checking back with us regularly or getting in touch if you can't find what you're after.
Highest quality solid timbers

Although we're skilled and experienced in creating wooden shelving that looks great when finished, the main starting point is selecting the best timber for the job. For example, if you're after a modern looking oak shelf then there's little use using a reclaimed piece of timber that looks a bit like oak and has natural rustic character!

Through our timber suppliers we buy wood that's fit for purpose, and importantly of the best quality. We don't cut corners with cheap timber 'seconds', and hand pick every piece of wood that we use for our wooden shelves. This allows us to sell shelves that are durable, look great and provide fantastic value for money.

The main timbers that we use for your shelving include oak, walnut, pine and ash. All species offer different appearances in terms of character and grain detail, and when combined with our wood finishes result in a wide range of colour options and styles.
Custom orders on any shelving style

Throughout our website you'll find a variation of styles, thicknesses and widths to choose from in our range of available timbers. Specific product pages will then have further options in length and finish. To further customise your shelves we have an optional selection where we allow customers to enter specific dimensions.

Having selected the next available size option up from your desired finished size, customers are able to fill in length and width measurements that we work to when creating your wooden shelf. This service is completely free of charge and is a great way to buy custom shelving to fit the wall area you're working with.

As with make all of our timber shelves to order the custom size option is available on our full range, no matter the style, timber or thickness. Have an out of the ordinary custom size requirement? We can probably do that too. Get in touch and we'll be sure to help wherever we can.