Hold tight, new products are almost ready and will be added here very soon.
Continue shopping
About our rustic wooden shelves
One of the beauties of our rustic wooden shelving is the uniqueness of each individual shelf. Whether it be a floating, bracketed, cube, ladder or any other type of rustic wall shelf, the oak and pine that we use in each design has grain details, character and rustic styling that makes it unique.
Wood we use for our rustic timber shelves

Among the ranges of rustic wood shelving that we have for sale are primarily two types of timber that we use; pine and oak. We ensure that no matter which timber species your shelving is made from, the same attention to detail is given to make sure that the rustic shelf you receive is exactly what you were hoping for. Our

rustic oak shelves

use beautiful kiln dried oak that is a pleasure to work and even greater pleasure to view when finished and fitted. We have different thicknesses available to cater to the requirements of most, if not all of our customers, from slim rustic shelving to thick and chunky gorgeous pieces of solid oak. The thickness availability will depend on the type of rustic shelving unit that you're looking for, though we always welcome a call or email should you not find the shelving that you require. The

rustic pine shelves

that we have for sale offer as much appeal, and it often comes down to personal preference as to which timber type you prefer. Apart from the obvious difference of being a softwood rather than a hardwood, pine isn't as heavy as oak, which sometimes can be of more benefit if, for example you're looking for a large floating shelf where weight is more of an issue. As with all of our rustic range, our pine shelving demonstrates the character and features that make for a fantastically rustic shelf at a great price.
Which shelf types are in the rustic range?

Our range of wooden rustic shelves is ever expanding with new styles, colour choices and types. Among our current range are rustic floating shelves that are hugely popular and available in different thicknesses, lengths and widths. Machined from character oak or pine, this type of shelving uses our hidden shelf fixings for the appearance of a shelf that is 'floating', hence the name.

We also have a wide range of wall shelves in the rustic style. The shelves can be bought in similar styles to those of the floating shelf type, though arrive with high quality wall brackets and fixings, or as standalone shelves without shelf supports. In addition, we also have rustic cube shelves, ladder shelves and coat rack shelves that lend themselves perfectly to the rustic style.
The colours and finishes of our rustic shelving

Our rustic shelf range includes the option to choose from our selection of high quality wood finishes, including wax oils and paints. Every shelving unit will have the finishing options available when viewing the relevant product page, though we can also cater to custom requirements including size, style and finish. If you can't find what you're after simply get in touch.
Handcrafted rustic shelves
Our popular range of rustic shelving demonstrate features and character that are truly unique. No two shelves are ever the same which lends to the beauty of buying a solid rustic shelf that is one of a kind and are real eye-catchers.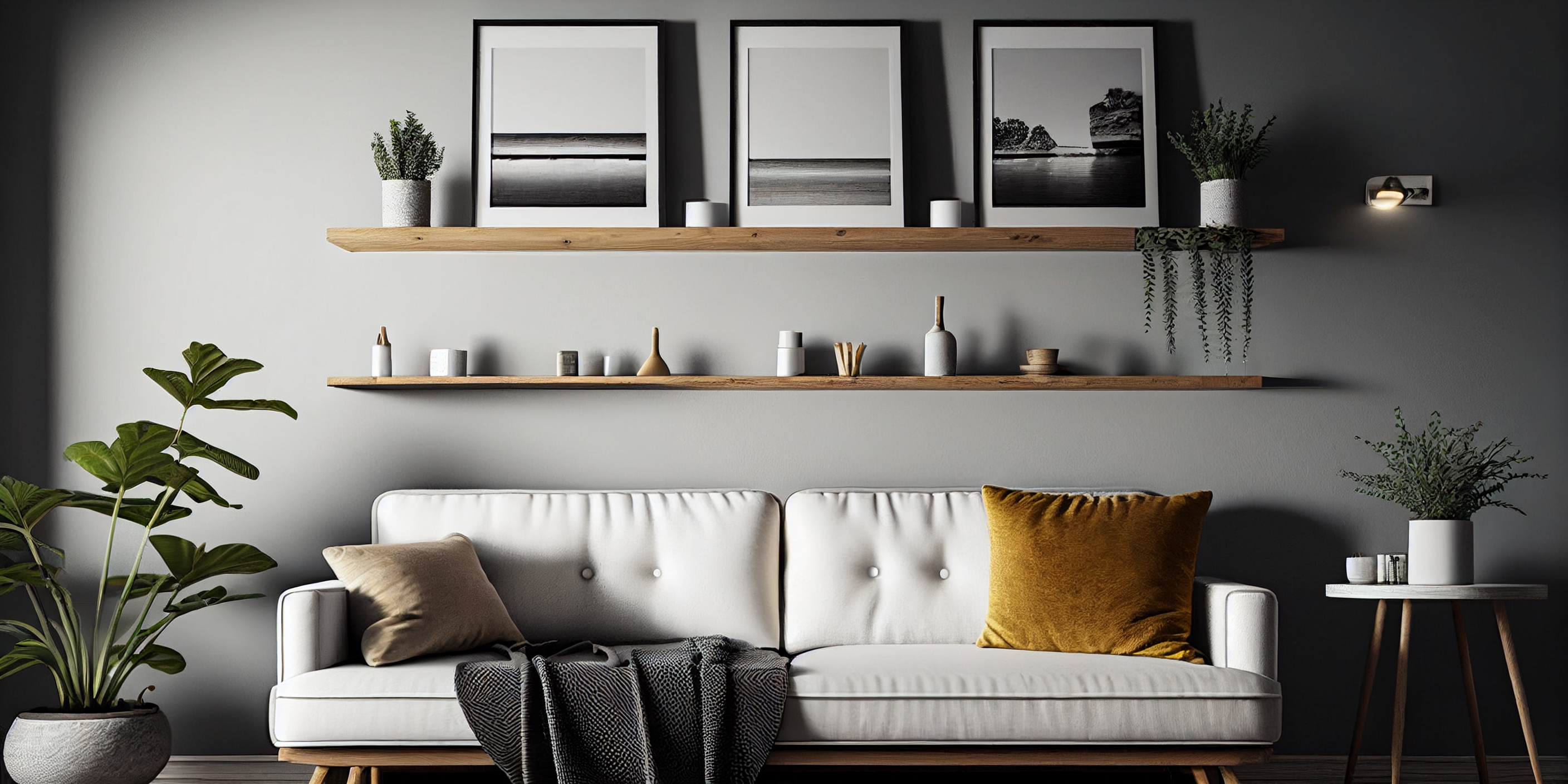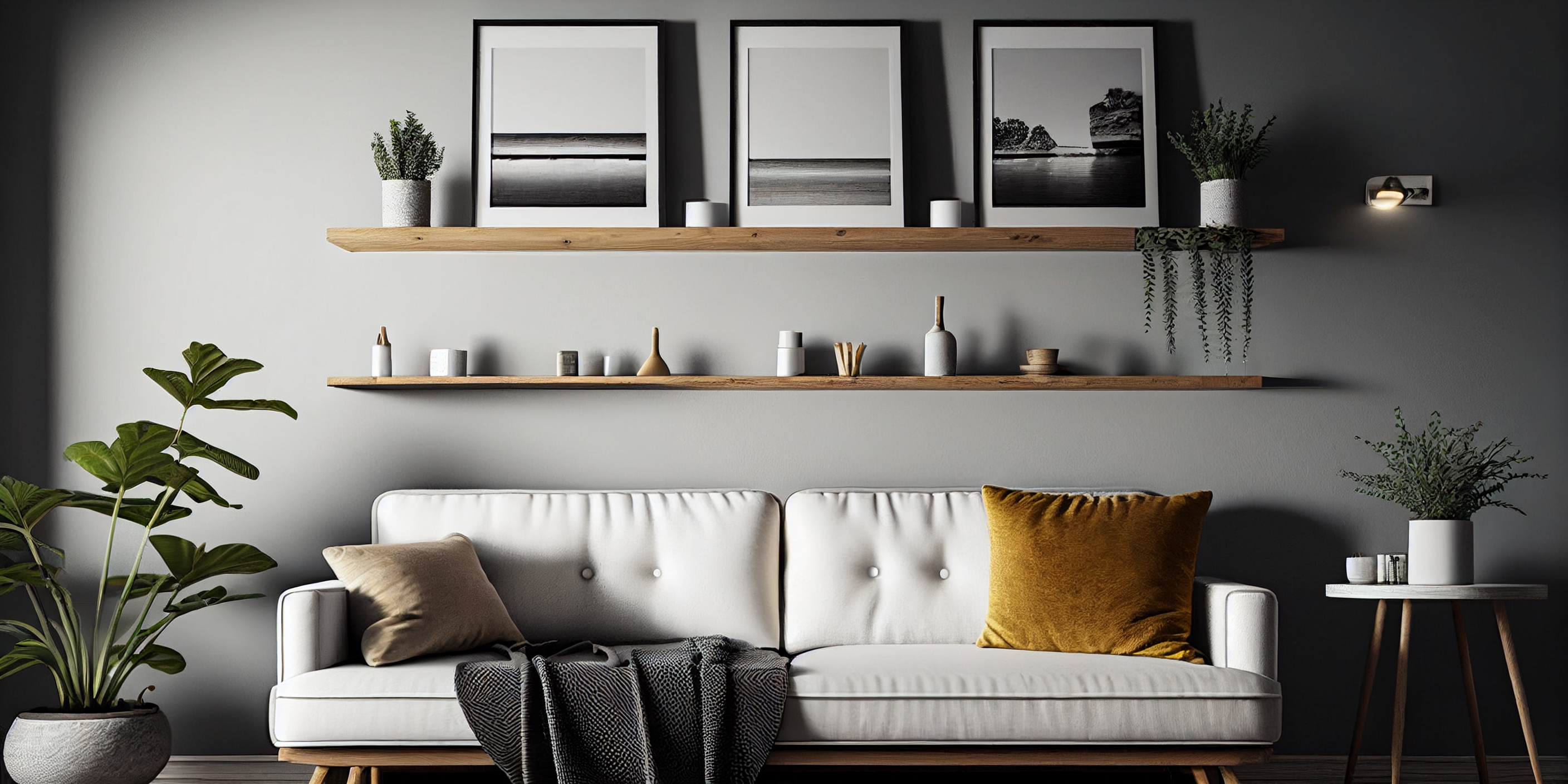 Rustic wall or floating shelves
Range of options from standalone rustic wall shelves, rustic floating shelves, or rustic shelves with brackets.
Size options
Rustic wood shelves are available in slim to chunky, narrow to wide and short to long.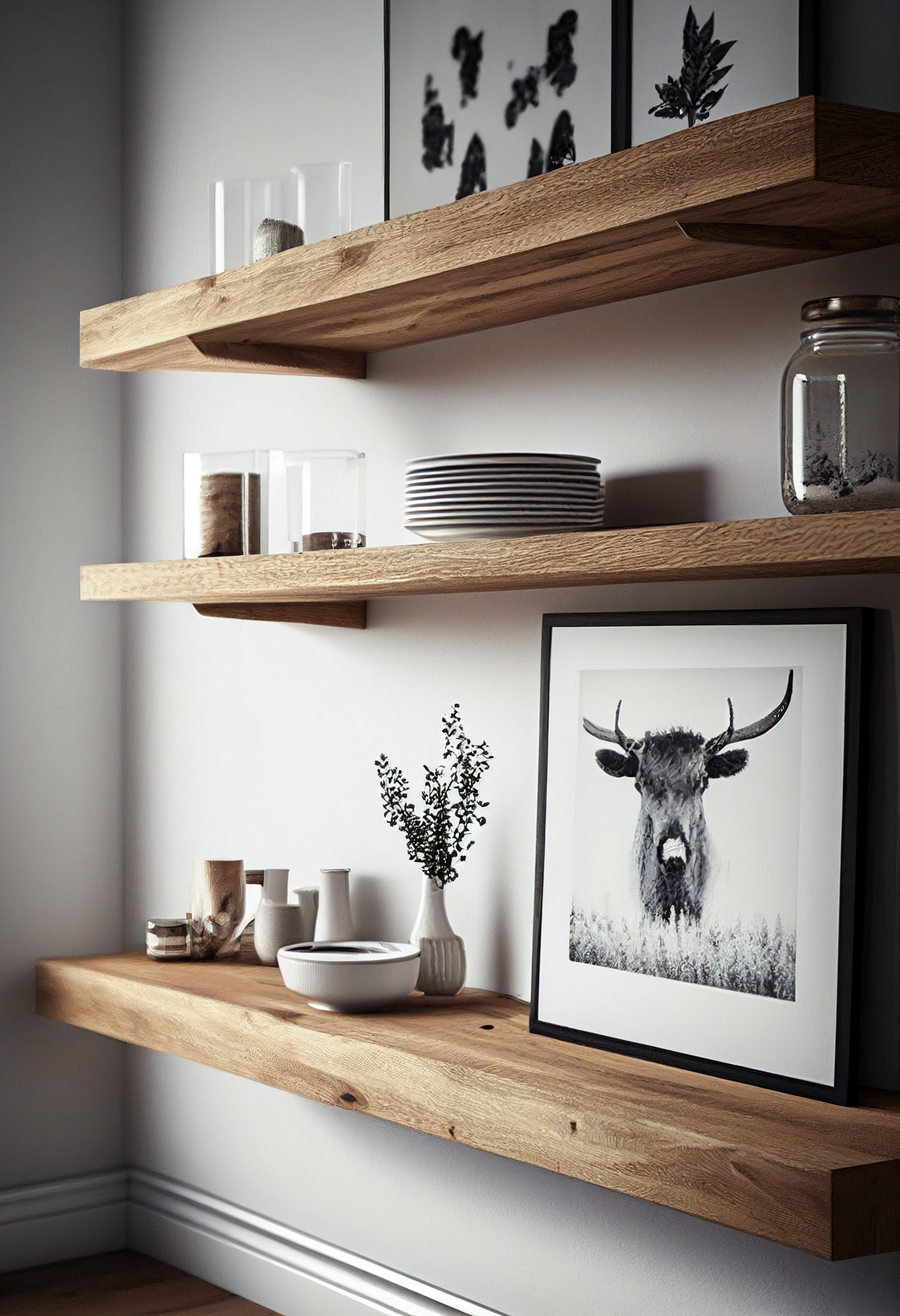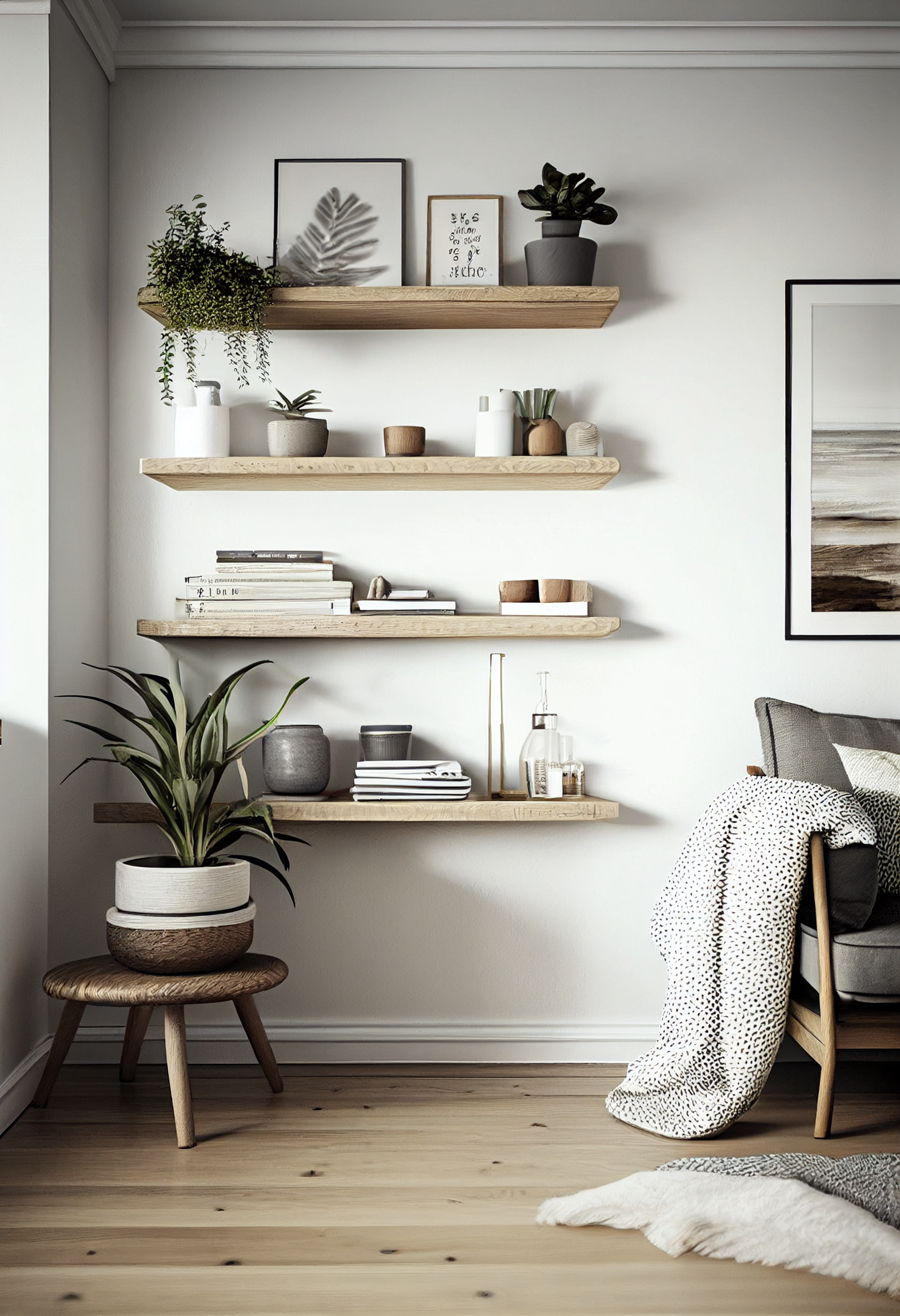 Standard or bespoke
Rustic shelf sizes
Our rustic shelving is available in a wide range of size combinations. Finding your perfect rustic shelf in the size that suits your home is simple, made even easier by our customisation options to trim to exact dimensions.

We provide bespoke options on all shelving whether it be modern or rustic, to help customers buy the perfect wooden shelf for their home. Customise the length, width, thickness and colour of any rustic shelf, or get in touch to discuss your requirements.
Character shelving
Heavy or light rustic
We understand that 'rustic' can mean different things to different people, which is why we offer different variations of the rustic style. Each offers different levels of character depending on the style of rustic shelf that you'd like.

The light rustic style contains character and detail with light saw marks and emphasised grain. Combined with our wax oils, the detail and character are truly brought to life. At the other end of the scale are our more industrial looking heavy rustic shelves with even greater emphasis on the distressed look.
Recent articles
Find inspiration and useful tips on how to use rustic shelves in your home decor. Buying guides and comparisons to help you choose from our rustic shelf range.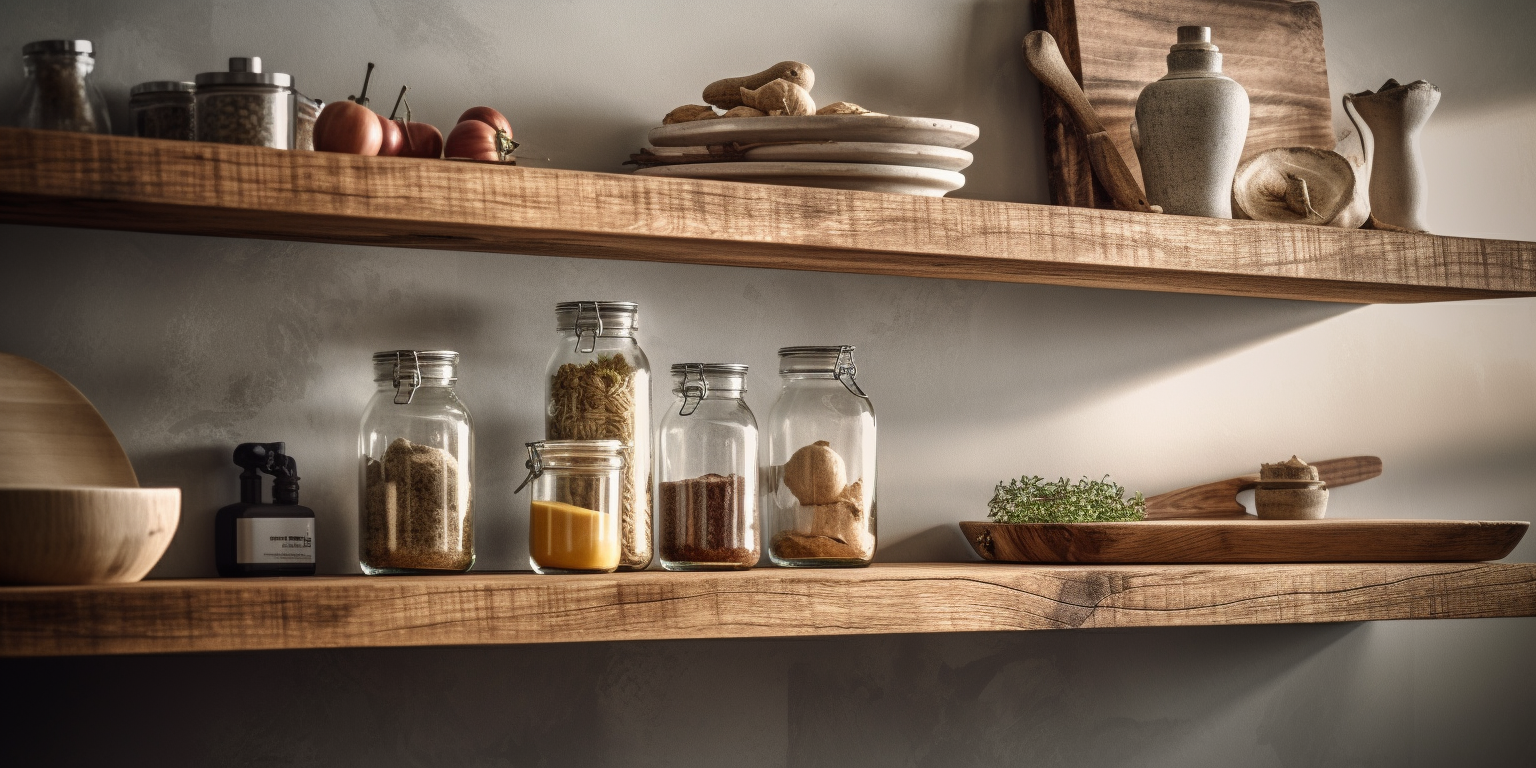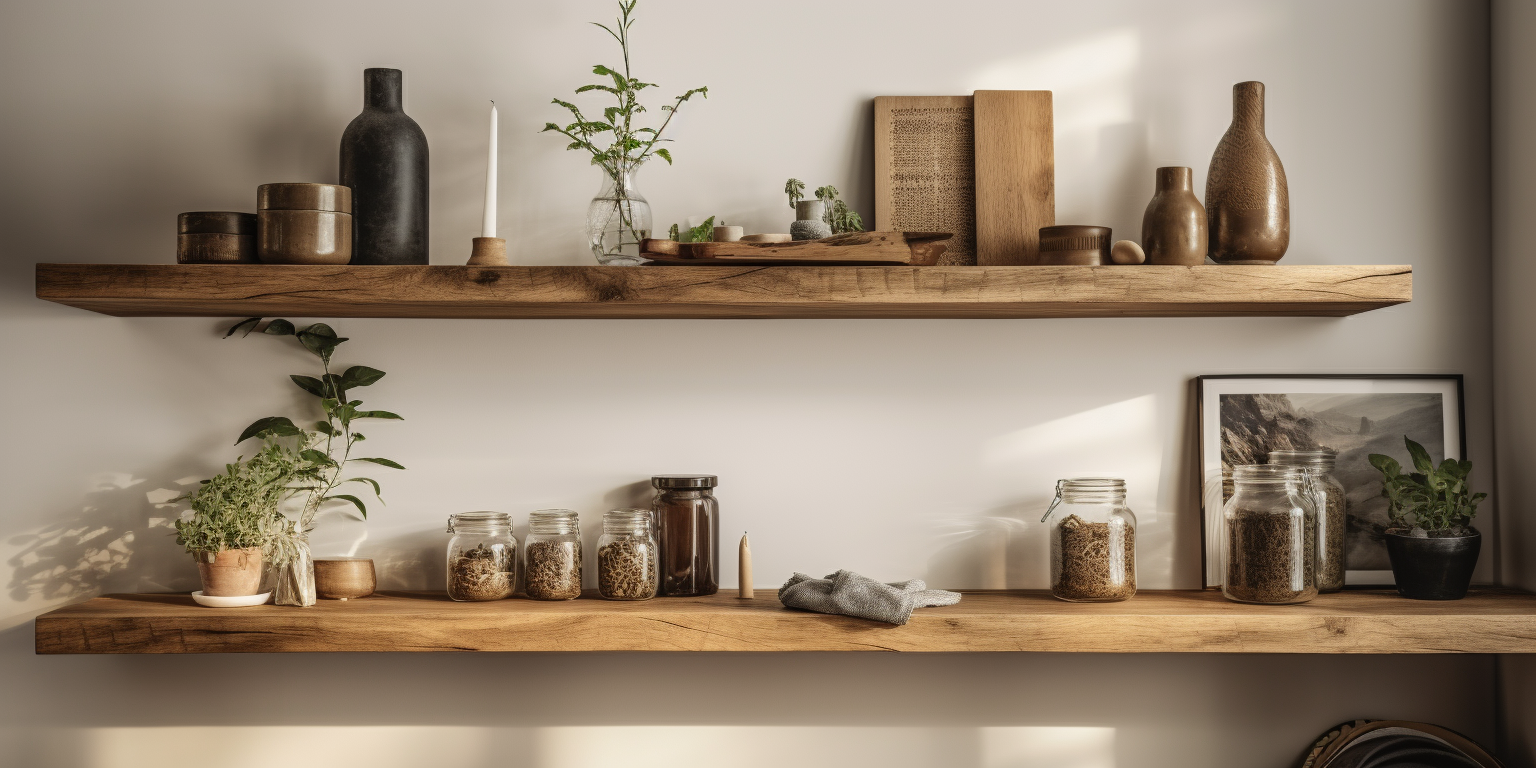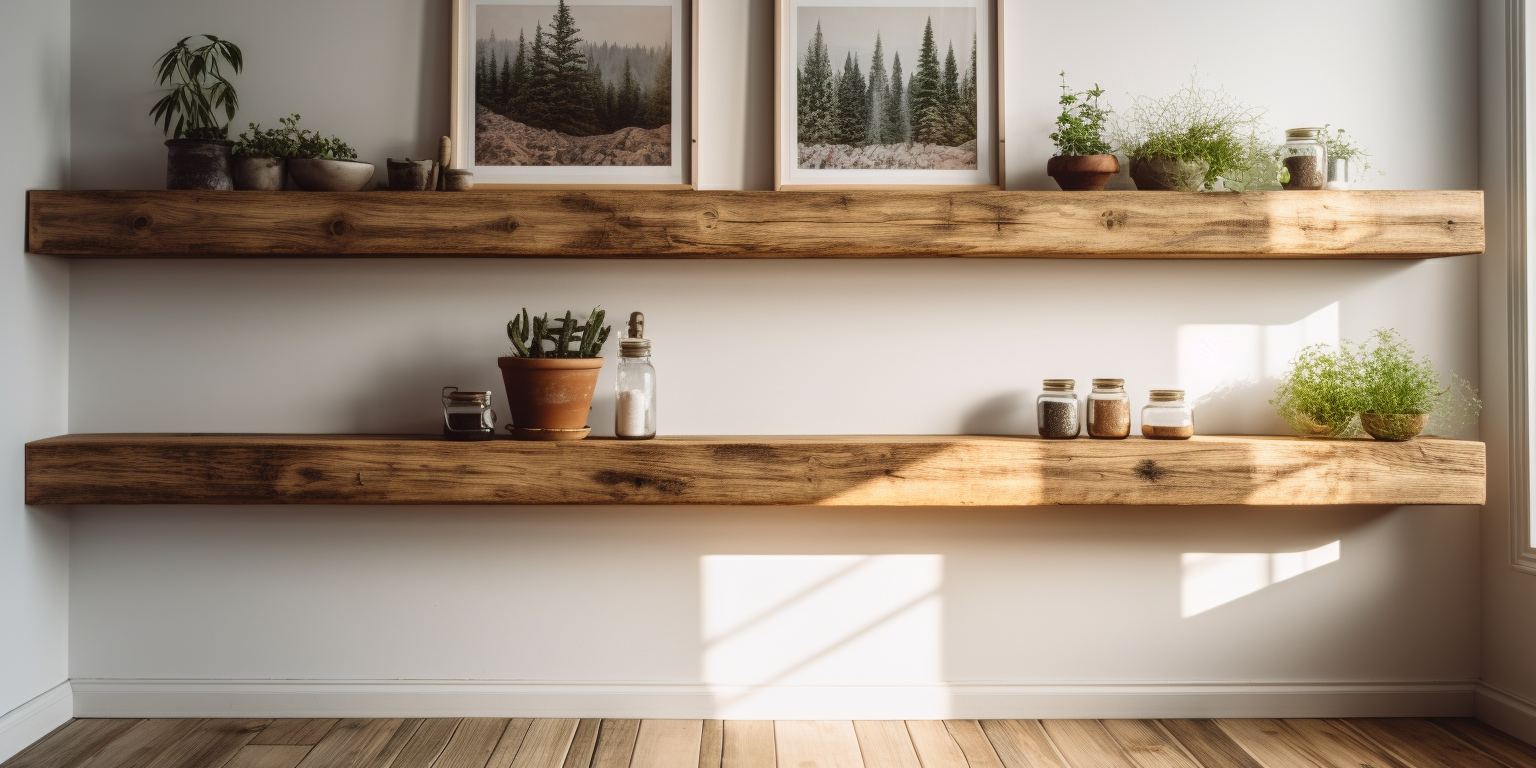 A brief introduction to our new rustic shelving collection, highlighting the styles, sizes and features available. Read about why we offer the best in rustic wooden shelves!