Hold tight, new products are almost ready and will be added here very soon.
Continue shopping
Stunning & stylish shelving
Our range of modern shelving is styled with great attention to detail to ensure a complete contemporary look. With a choice of wood finishes to compliment the style our modern floating shelves exceed expectations.
How do we make our modern floating shelving?

We use only the best solid oak, walnut and pine timbers in our modern shelving and machine every shelf from rough sawn to final finish. We hand select each piece to ensure that it showcases the natural beauty of the particular timber chosen and use both hardwoods and softwoods so that customers are able to choose a variety of different looks at varying price ranges.

We create shelving in both modern and rustic styles with different shelf types from bracketed to floating. This particular range of modern floating shelving arrives with pre-drilled holes in the rear of each shelf to accommodate the hidden shelf fixings that we supply. The modern styling provide a sleek look with straight lines and smooth sanded surfaces that compliment any room decor.

With each timber type we have wood finishes in different tones. We test and offer several colours that enhance the appearance and overall finish of each individual species - oak, pine and walnut. On each modern floating shelf product page customers will find colour options and a guide to choosing between them.
Buying modern floating shelves in the perfect size

For every modern floating shelf in this collection our customers will find different thicknesses, lengths and widths. We separate thicknesses in to slim, thick and chunky variations, and widths from narrow to wide. Lengths of each shelf can be selected on individual product pages and range from as short as 300mm up to 2400mm or longer.

We create each modern shelf in-house and as a result can cater to made to measure dimensions in basically any length and width within reason. All product pages include a free 'trim to size' option to allow for cutting down to exact sizes, making it easy to order alcove shelves, corner shelves or any other wooden shelving for tight wall spaces. For more bespoke shelving with custom shapes customers can contact us to discuss requirements.
Contemporary & stylish design
Our modern range of floating shelves offer a contemporary look and feel, with stylish straight lines and ultra smooth surfaces.

We make all of our modern shelving in-house to ensure that customers receive unbeatable quality and first-class workmanship.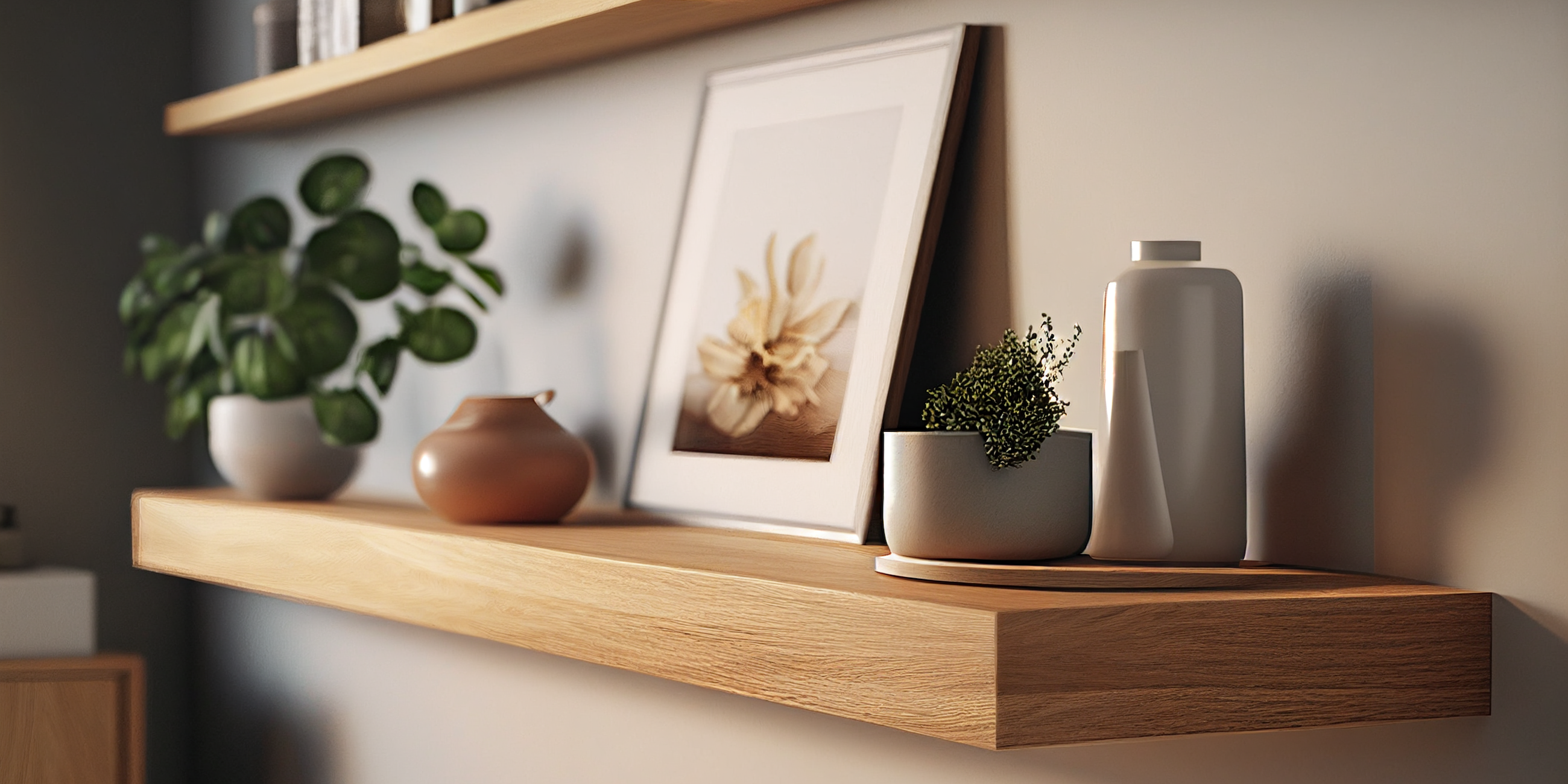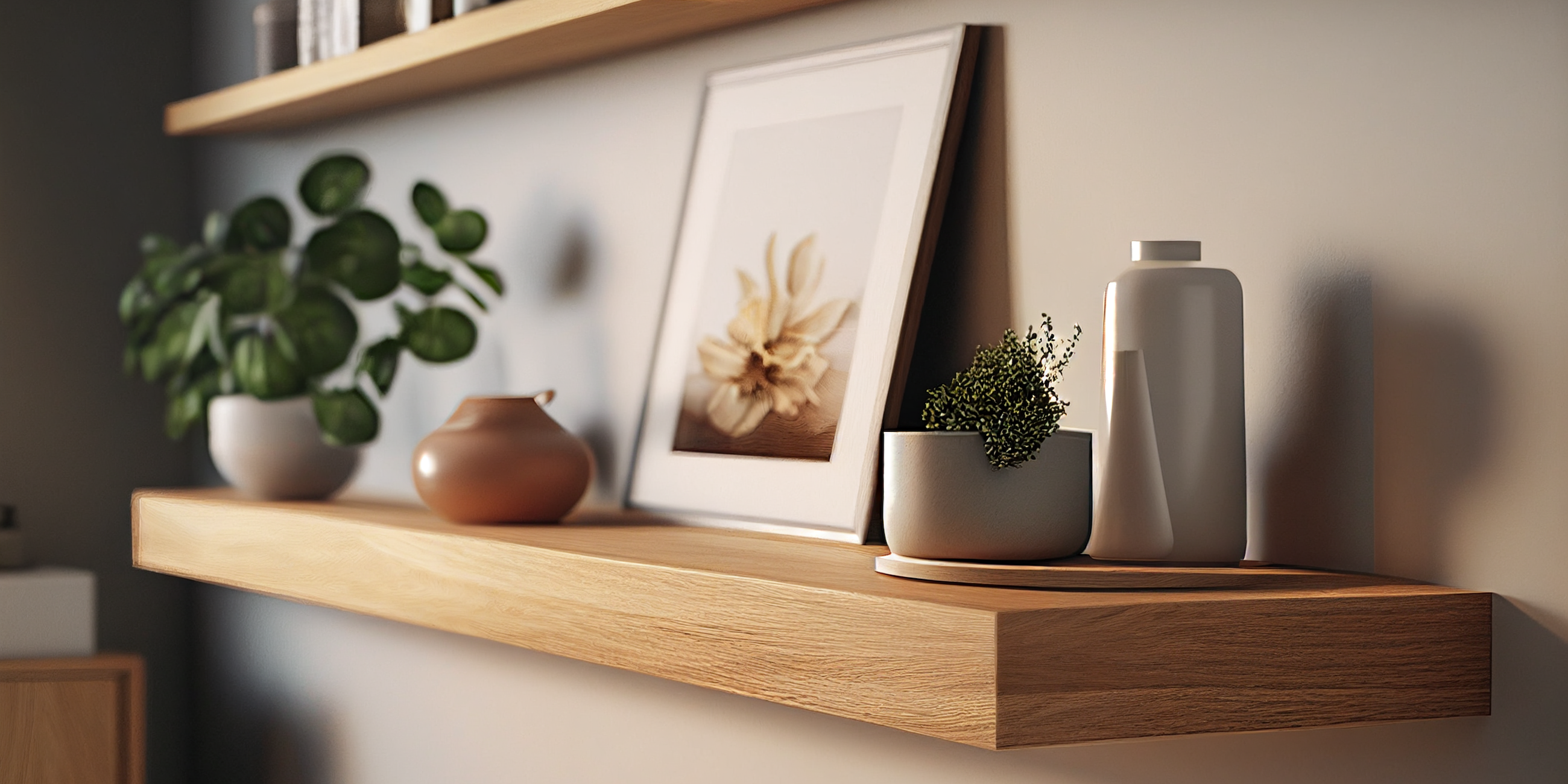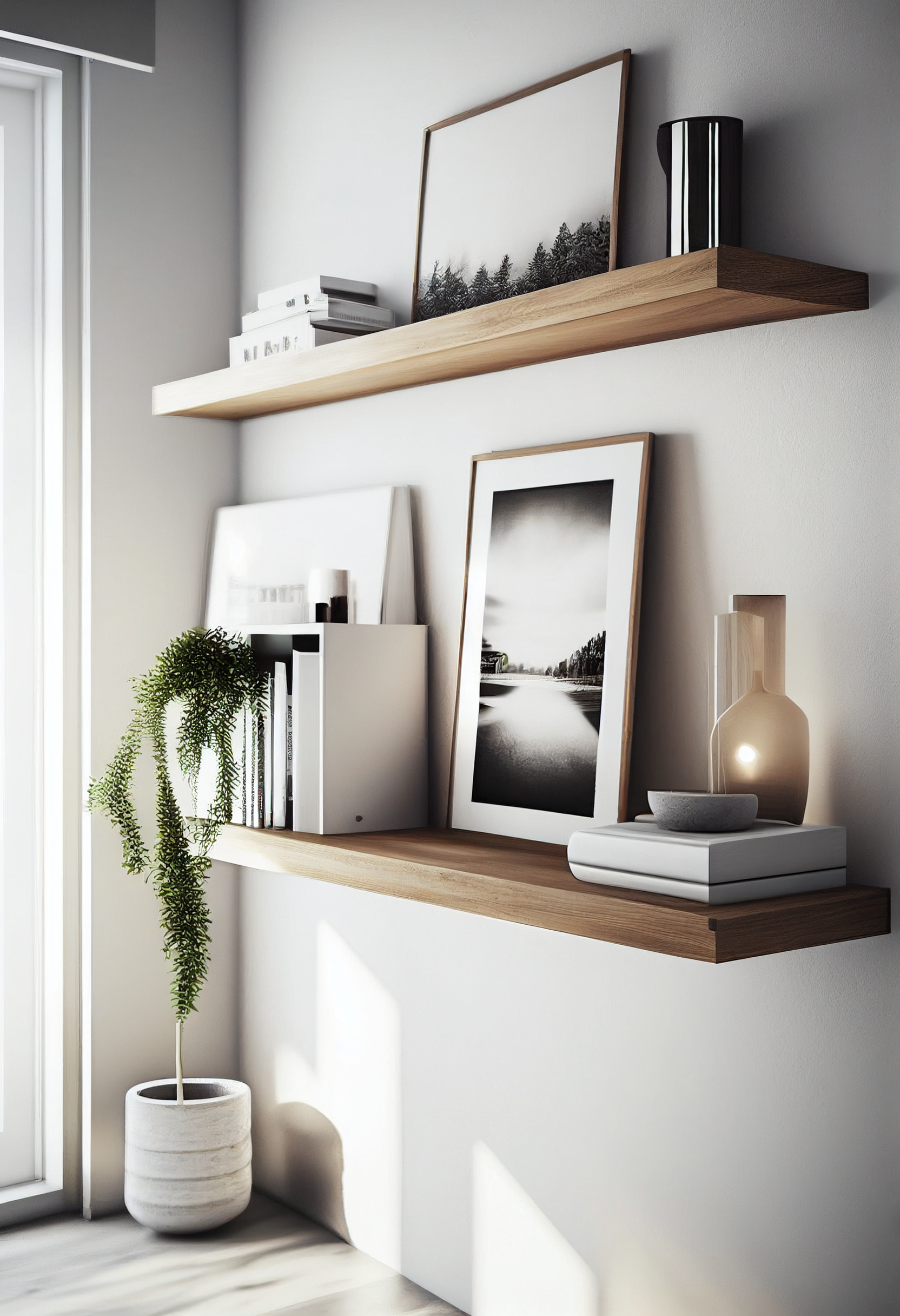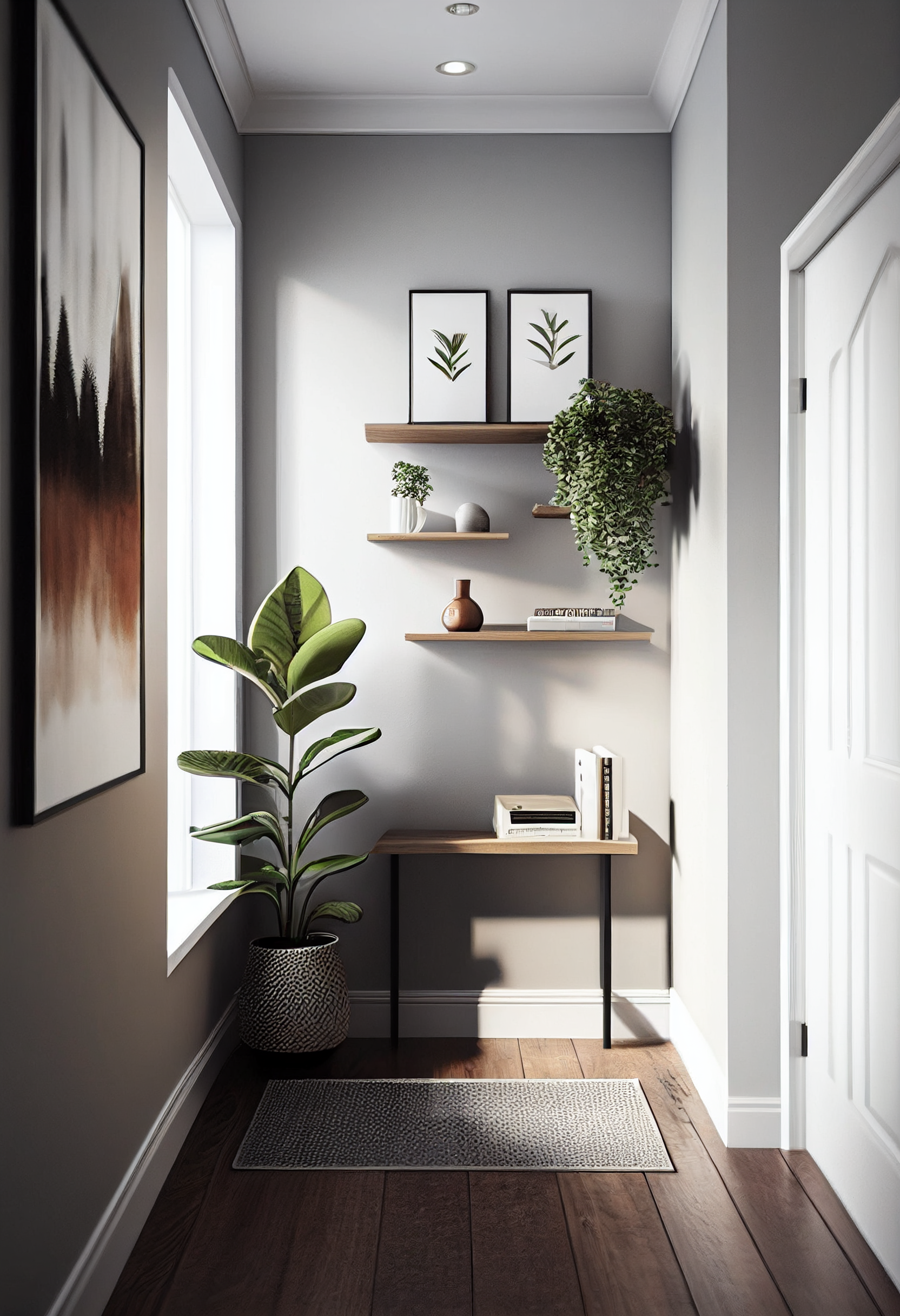 Choose your ideal size - standard or bespoke
All of our modern floating shelves, whether it be oak, walnut or pine can be bought in a wide variety of sizes from small or large. Every product has a list of standard options in both the length and width of shelf.

We also specialise in bespoke modern floating wall shelves whereby our customers need something more precise when working with fixed wall spaces such as alcoves or corner shelving.
Finished to the highest standard
We understand that the wood finish can contribute greatly to the final look and feel of any wooden furniture item, which is why we've handpicked only the best finishes to enhance the wood that we use for our shelving.

For our different timber options, we provide wood finishes including wax oils and paints. Our oak and pine shelving has a range of different colours and tones to choose from, whereas our walnut shelving products include a clear oiled finish to enhance the natural grain and rich tones.