Hold tight, new products are almost ready and will be added here very soon.
Continue shopping
Classy, modern oak shelving
We carefully machine, sand and finish all of our modern oak shelving range to ensure that the finished shelf is unbeatable on quality and value. We can facilitate custom sizes and colours to help you find the perfect modern oak shelf.
Why choose contemporary oak shelves?

Oak is one of the most popular timbers used in modern furniture such as shelving, and for good reason. Oak is known for its strength and durability, which when combined with the beautiful grain pattern makes for a perfect combination for most furniture uses. Modern oak shelves are a particularly popular style of shelving due to the smooth finish that complements almost any decor.

The key benefit of choosing a modern style with oak shelves is the all-over sanded smooth finish that then helps in the finishing process. The result is an oak shelf with an even colour, whether you select a light or dark tone. We carefully select a variety of wax oils that only serve to enhance the modern appearance of this particular style of oak shelf.
Buying bespoke modern oak shelves

All of our modern oak shelving, and in fact, all shelving that we sell, is machined by us right here in the UK. For made to measure modern shelves we're able to fulfill almost any requirement. Within all product pages, we have standard sizes along with a 'trim to size' custom option for ordering precisely cut made to measure shelving.

We understand that there isn't a one size fits all when it comes to shelving and oftentimes wall space can be limited. With alcoves for example the size of the shelf needs to be cut to the width of the wall, whereas other rooms might have furniture or fixed design elements which means needing a specific size. Regardless of the requirement we can facilitate exactly what you need with all of our modern oak shelving.
Handmade, modern & ultra stylish
We individually make every wooden shelf from start to finish, controlling every step to ensure that our modern oak shelves are unbeatable in quality, style and variety.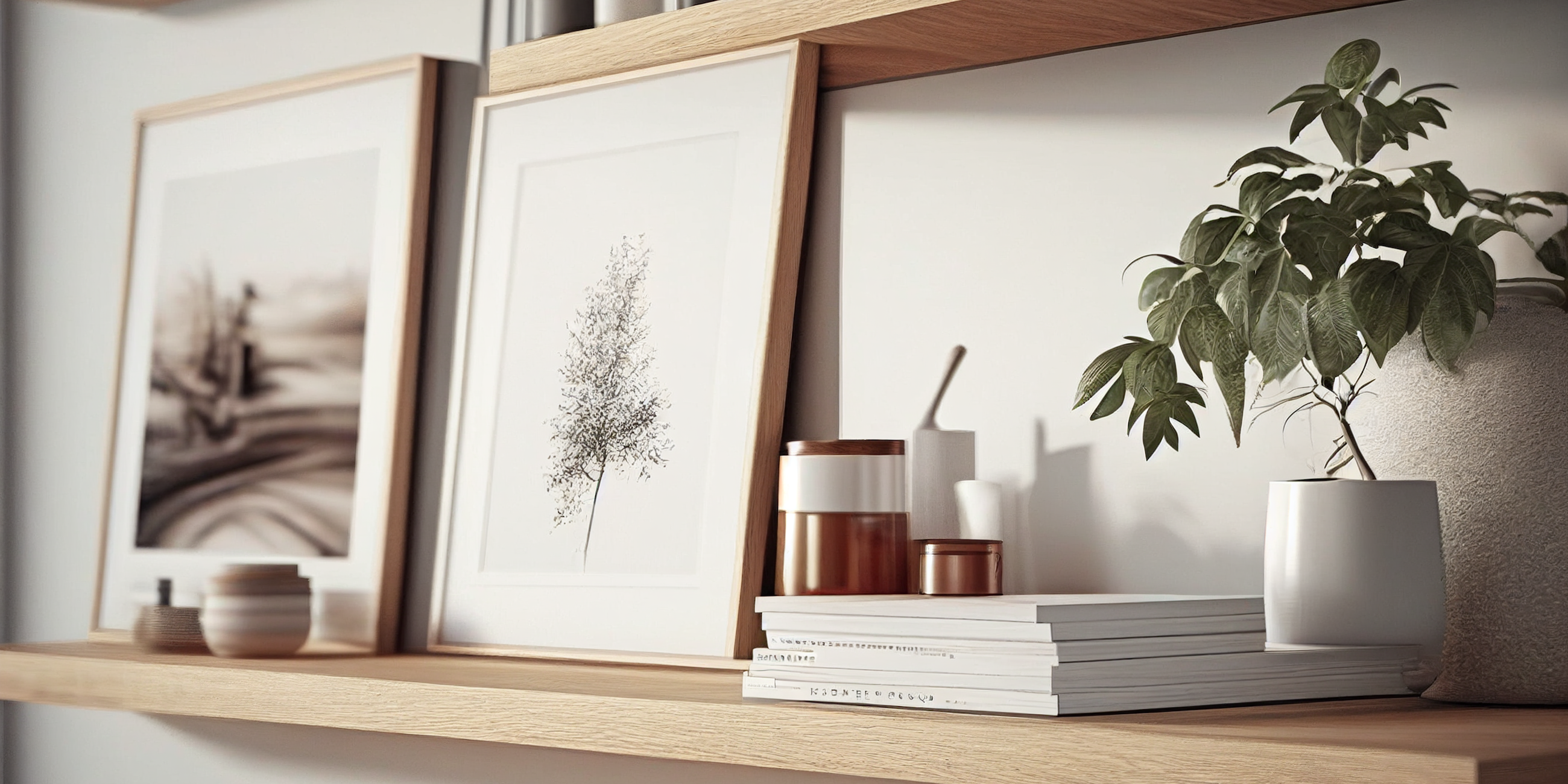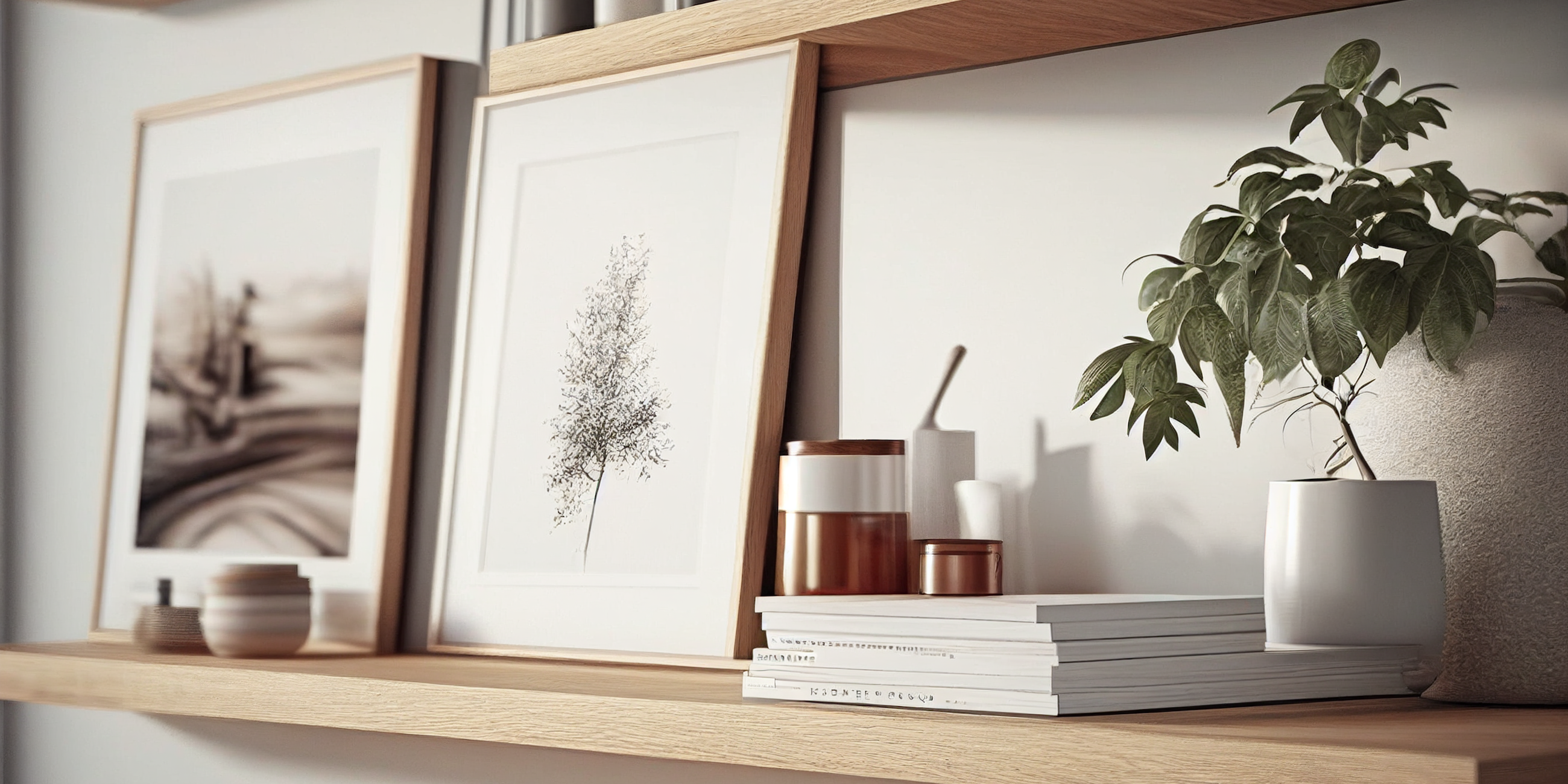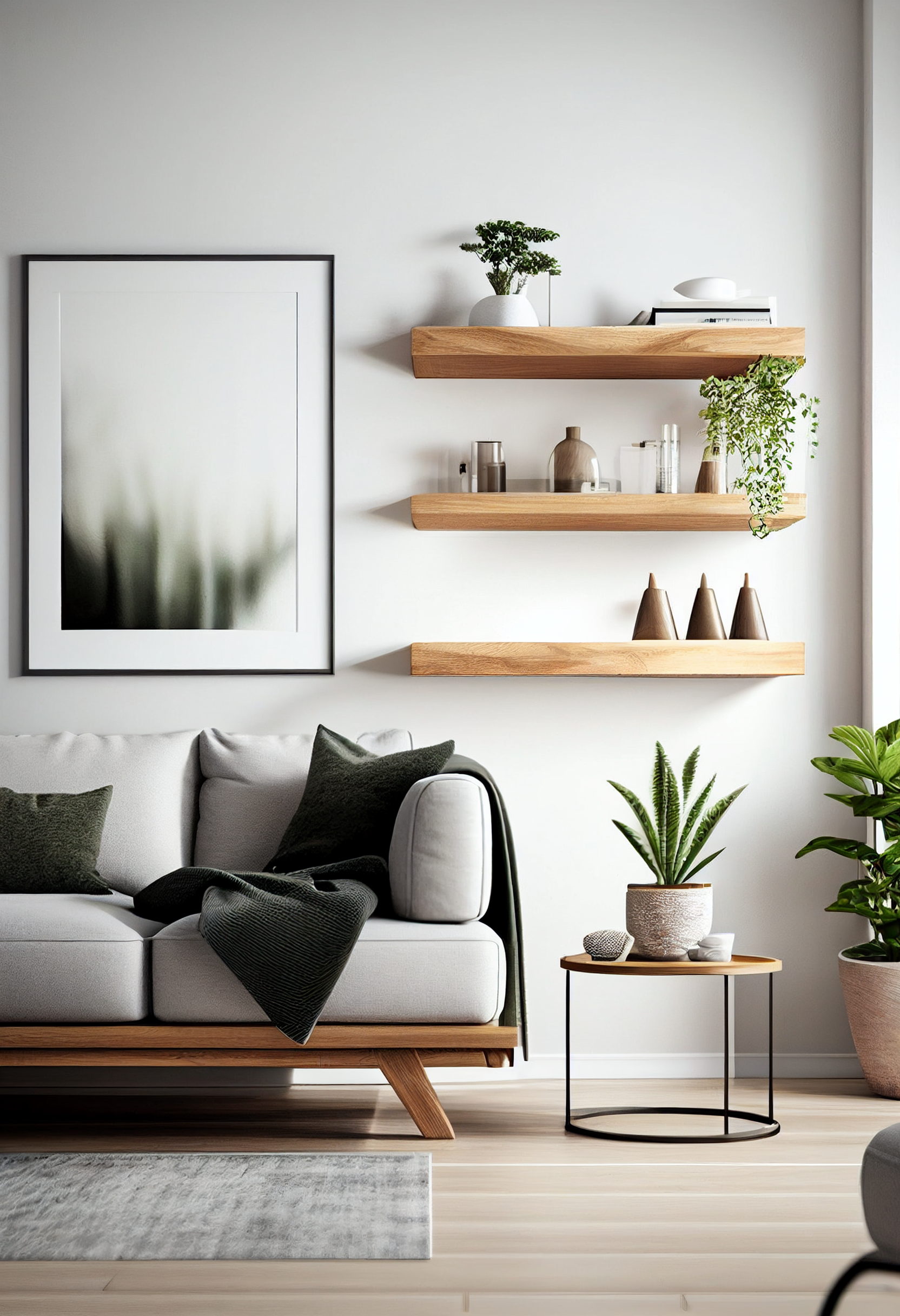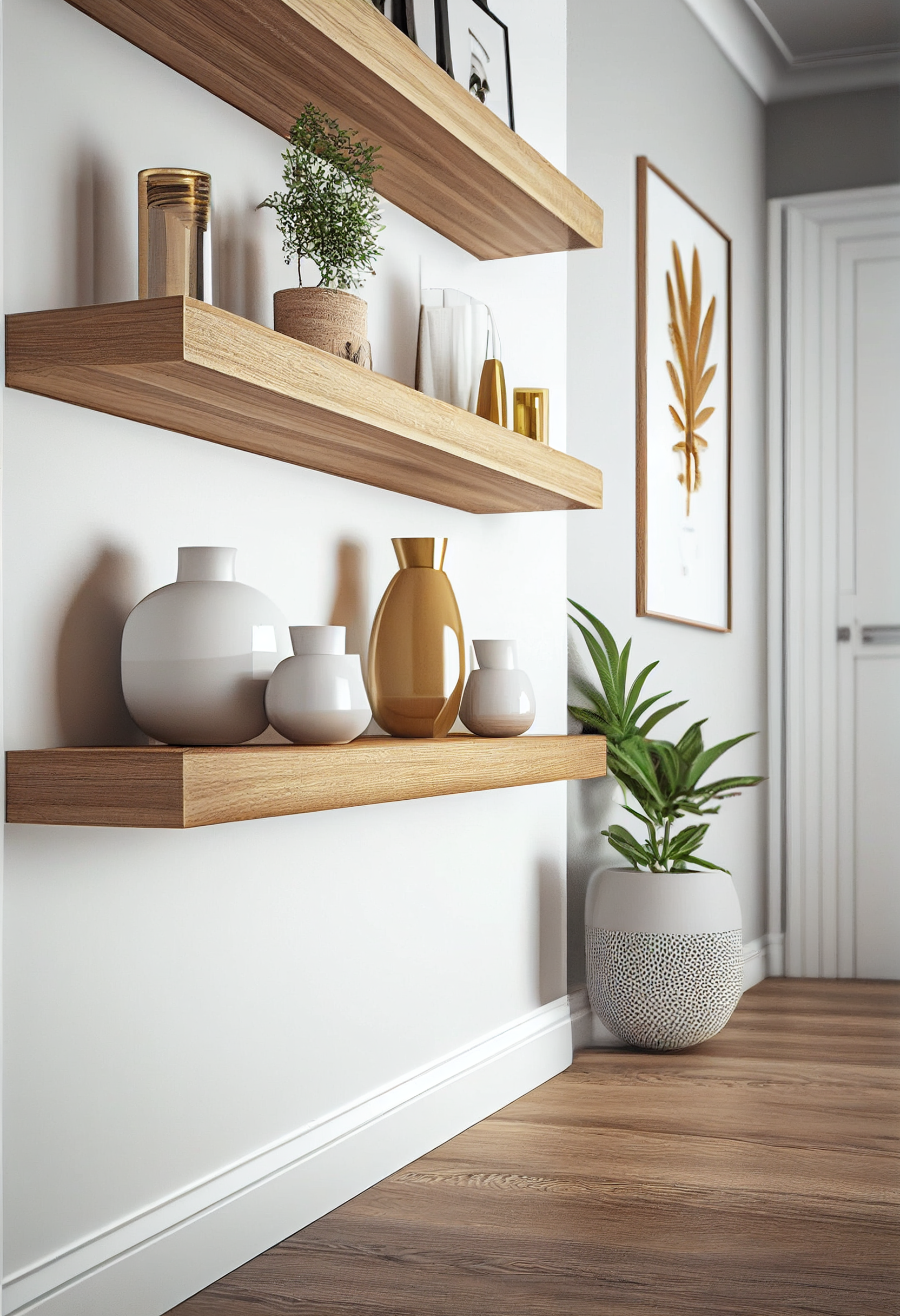 Custom cut & hand finished
Bespoke modern oak shelves
All of our modern oak shelves can be optional trimmed to exact sizes completely free of charge. Custom size the length, width, thickness or a combination of any to create your perfect shelf.
Wood finishing options
Stunning oil and paint finishes
Add the finishing touch by choosing any of our high-end finishes. We use either wax oil or hand painted finishes in a wide selection of colours, making it easy to find exactly what you're looking for.