Hold tight, new products are almost ready and will be added here very soon.
Continue shopping
Ultra modern & stylish wall shelves
Our range of wall shelves includes bracketed and standalone shelving that use gorgeous natural solid timbers, finished in a variety of wax oils and paints. This style provides a contemporary look and feel with straight lines and smooth surfaces.
What size of modern wall shelf do we sell?

Our oak, pine and walnut modern wall shelves can all be bought in several size combinations. Our short shelves start at 300mm and increase in length incrementally to our long wall shelves at 2400mm (or longer upon request). In combination with our shelf lengths we have a variety of widths from narrow to side. Depending on the type of shelf our customers are looking to buy there will be shelves as narrow as 100mm ranging to 300mm deep shelves.

The third size variation is the shelf thickness, and we provide modern wall shelves in slim, thick and chunky thicknesses which are machined to between 20mm and 60mm. With any size option, we offer a free custom cutting service to allow customers to buy wooden shelves that are trimmed to their precise measurements and perfect for small wall spaces, alcoves and corner shelves
Will a contemporary wall shelf suit my decor?

A contemporary wooden wall shelf is a versatile and timeless piece of decor that can suit any style or aesthetic. Whether you have a modern, minimalist home or a cosy, traditional space, a wooden shelf can add warmth, texture, and functionality to your walls.

One of the benefits of a wooden shelf is its ability to blend seamlessly with other materials and colours. Whether you choose a light or dark wood (such as pine or walnut for example), or a natural oiled or painted finish, it can complement your existing furniture and decor. Wood is a neutral material that can bring a touch of nature and warmth to any room, whether it be living room, kitchen, bedroom or elsewhere.

Another advantage of a modern wooden wall shelf is its versatility. It can be used to hold your favourite practical objects such as books or used as a display shelf for plants and candles. A shelf can also serve as a focal point in a room, drawing the eye and adding visual interest to your walls, and with our wide range of shelf sizes and timbers can suit any room and any decor.
Bring your walls to life
Our modern wall shelves provide a fantastic way of adding depth, texture, and visual interest to an otherwise blank surface.

The natural, warm beauty of solid wood adds a sense of warmth and cosiness, with unique grain patterns and wood tones.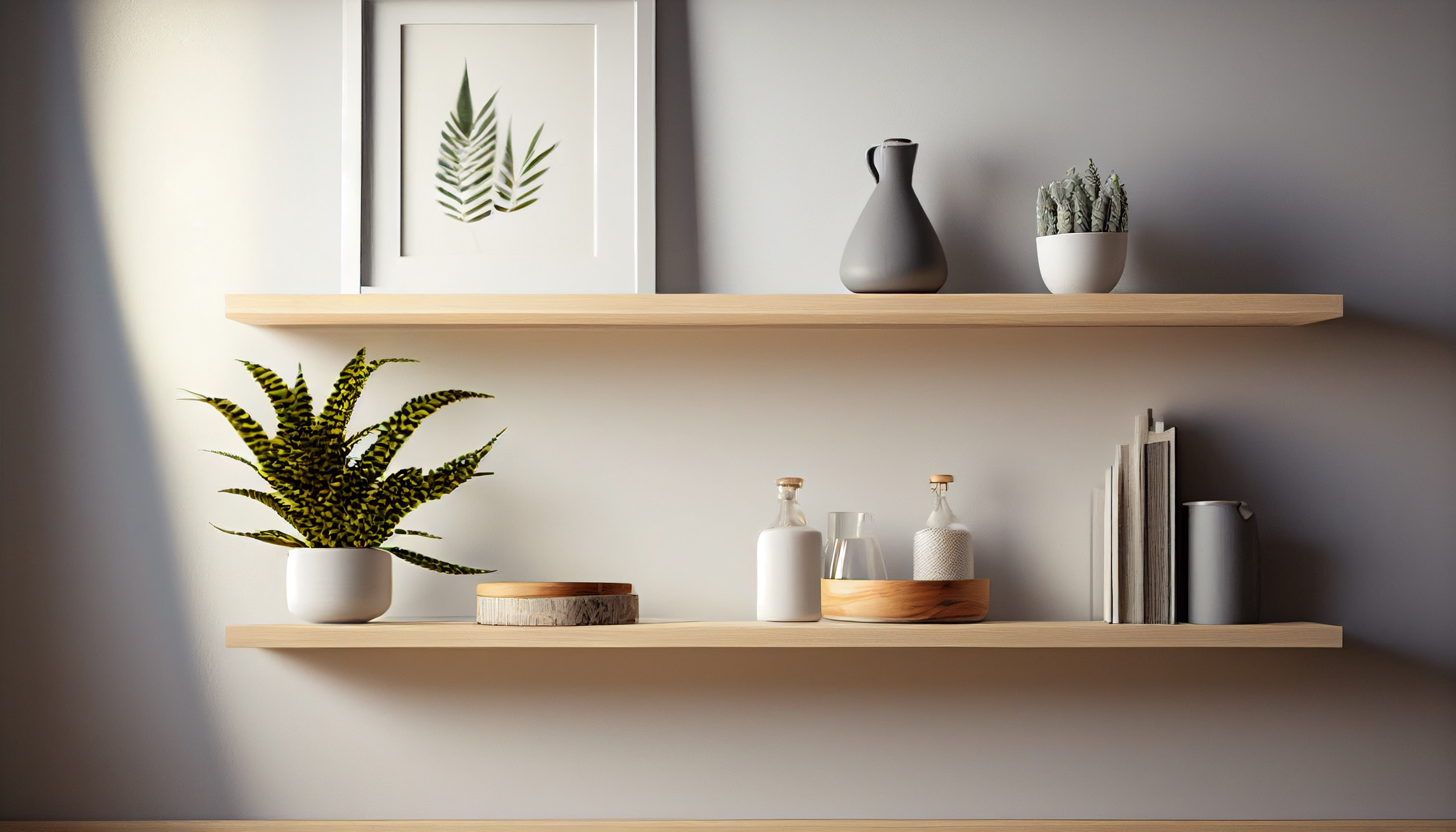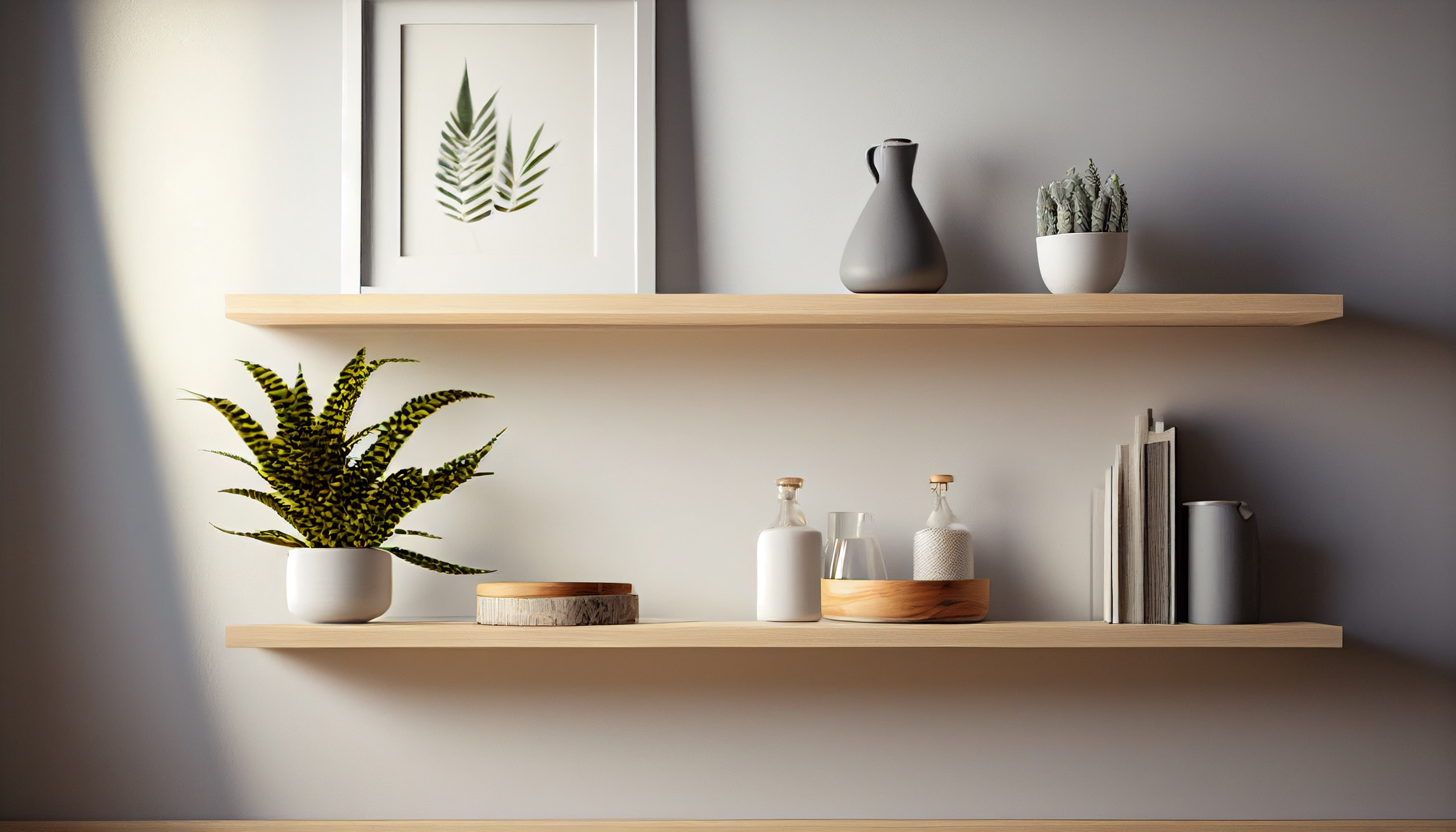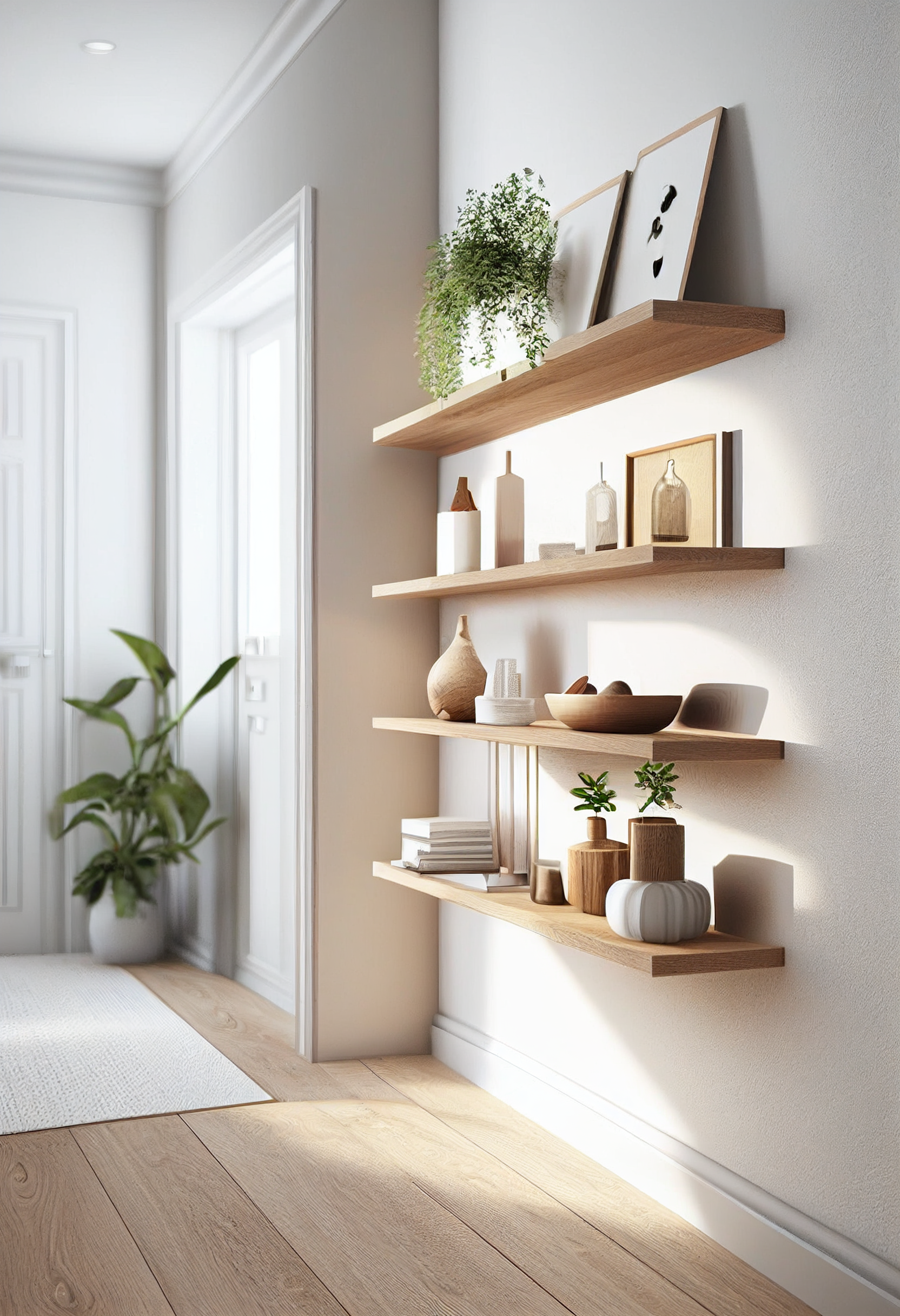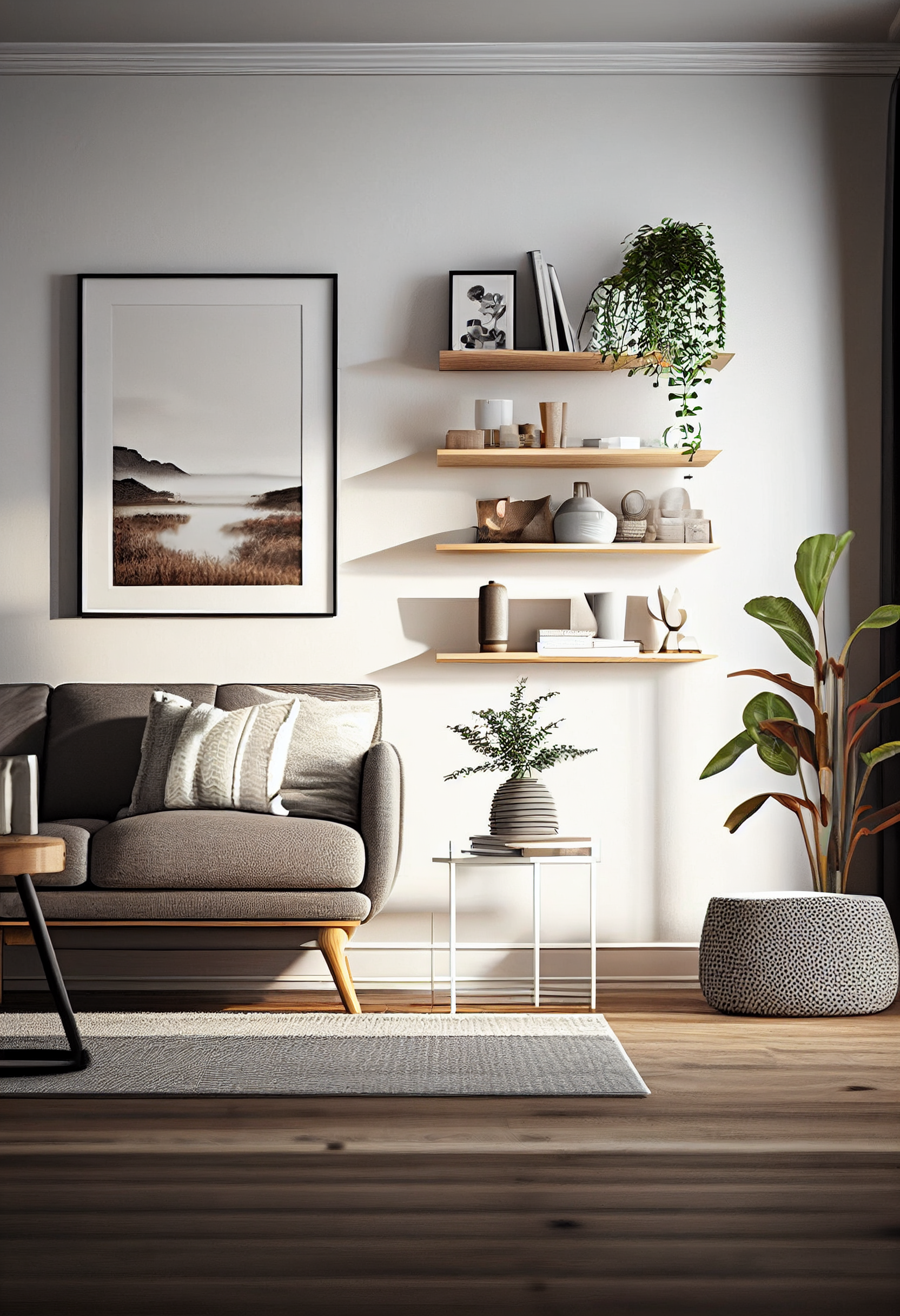 Sleek & stylish
Designed to be simple
We've designed our modern wooden wall shelving to focus on simplicity with clean lines and smooth surfaces, making them ideal for contemporary and traditional homes alike. They suit all decors, especially with our wide variety of colour finishes and brackets to accompany each shelf.

The design of modern wall shelves allows them to be versatile, and they can be used in a variety of ways, from displaying decorative items to holding books, photo frames, and other essentials. The natural wood also has a timeless and classic appeal that can complement any decor style, adding texture and visual interest to your shelf.
Perfect for any usage
Versatile & practical
Not only do modern wall shelves have an aesthetic appeal, but they also serve practical purposes. Choosing the right wall shelf can make a huge difference to a room. They provide a focal point, and provide a space-saving design to free up floor space. The wall mounted shelves that we sell can be bought in virtually any size, making it easy to find a solution that suits a particular wall or room design.

We sell modern wall shelves that serve a purpose in any room, from modern kitchen shelves that hold glasses, cookware and utensils to modern living room shelves displaying books, picture frames and candles. We have a wooden shelf no matter the room, style or intended purpose.