Hold tight, new products are almost ready and will be added here very soon.
Continue shopping
Unbeatable oak floating shelving
Our in-house joinery team specialise in creating oak floating shelves that are second to none. We machine from rough sawn timber to the final product, with accompanying hidden shelf supports and optional high-end wood finishes.
The benefits of buying our oak floating shelves

Shelving as a whole possesses some great benefits and uses, which is why they're so popular no matter which room they're situated in. When looking at floating shelves in particular, their main advantage over other types of shelves is their ability to be fixed without visible brackets, hence the name and appearing as if they're floating on the wall.

Without the need for visible shelf brackets, solid oak floating shelves suit any room style and surrounding. Rather than needing to select the best style of brackets to suit your decor, the only consideration to make with oak floating shelves is the size and style of oak you prefer. We have a wide range of both to help you find the ideal look.

A further advantage of this particular type and timber is that oak is durable and highly versatile. We use kiln dried solid oak and offer stunning finishes to ensure that the final shelf is unbeatable and provides great value for money. Furthermore, oak can be coloured and style to compliment any surrounding.
Our oak floating shelf variations and options

Within our oak floating shelf collection are many products for our customers to browse, and within those products many variations and options. We categorise our shelving within a style and size to make it easy to find the exact oak floating wall shelf that you want for your home.

Our styles include a number of different 'looks' from contemporary and modern to rustic and reclaimed. The modern style feature sleek lines and smooth finishes which can be completed by using one of our high end wax oils or wood paints. The rustic and reclaimed style on the other hand are more aggressive in character and are perfect for those looking for oak shelving with natural rough sawn markings, but still machined to the exact size you're after.

Each style is available in different size variations. We have floating oak shelving in thin, thick or chunky thicknesses, and narrow or wide widths (or depths).On each product page there are several length options to choose from, which can be optionally trimmed to size completely free of charge.
Floating shelf fixings included
All of our oak floating shelves arrive with concealed shelf supports that fit perfectly in the pre-drilled holes that we machine in the rear of each shelf. We also offer a heavy duty hidden support too.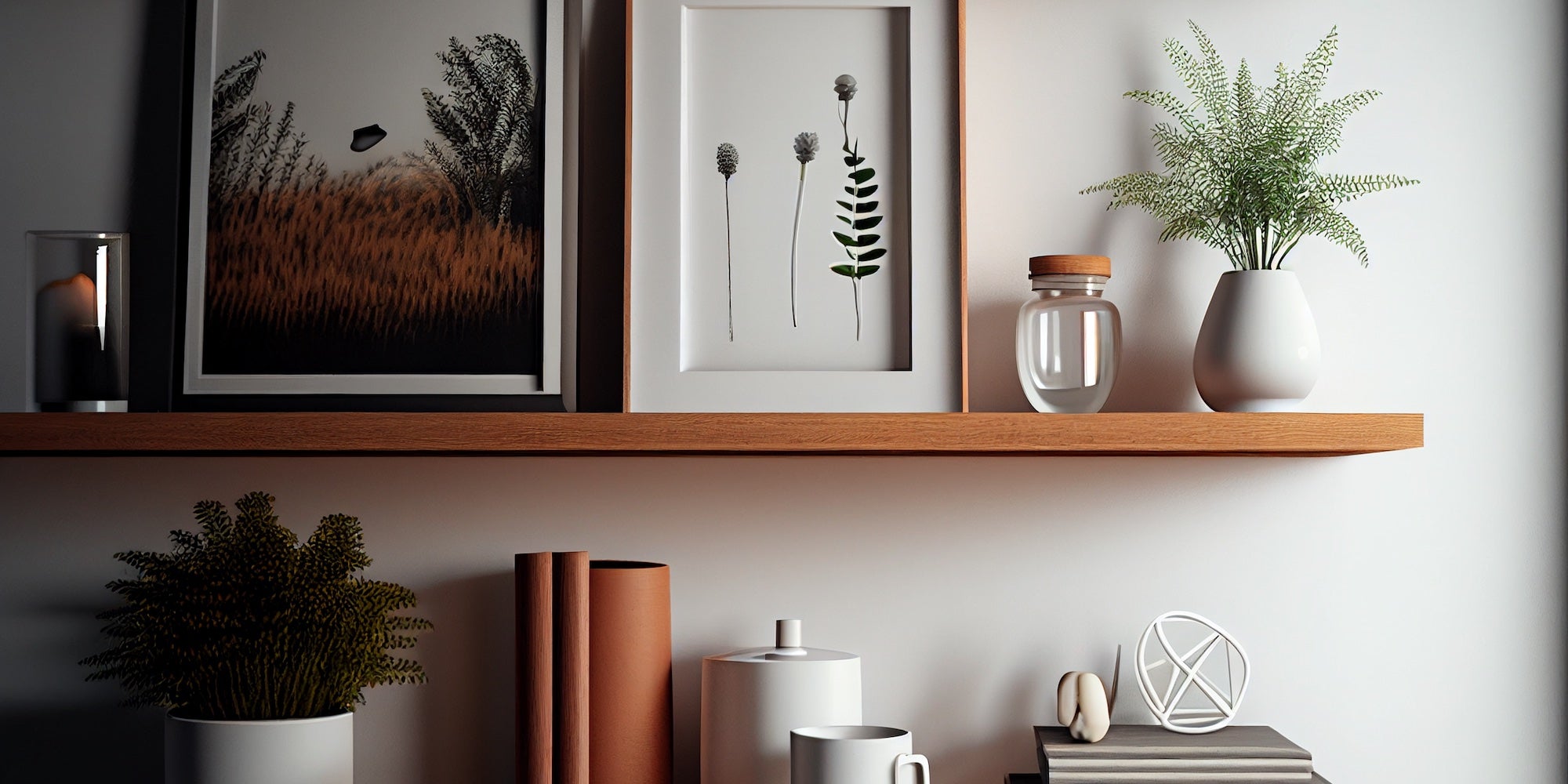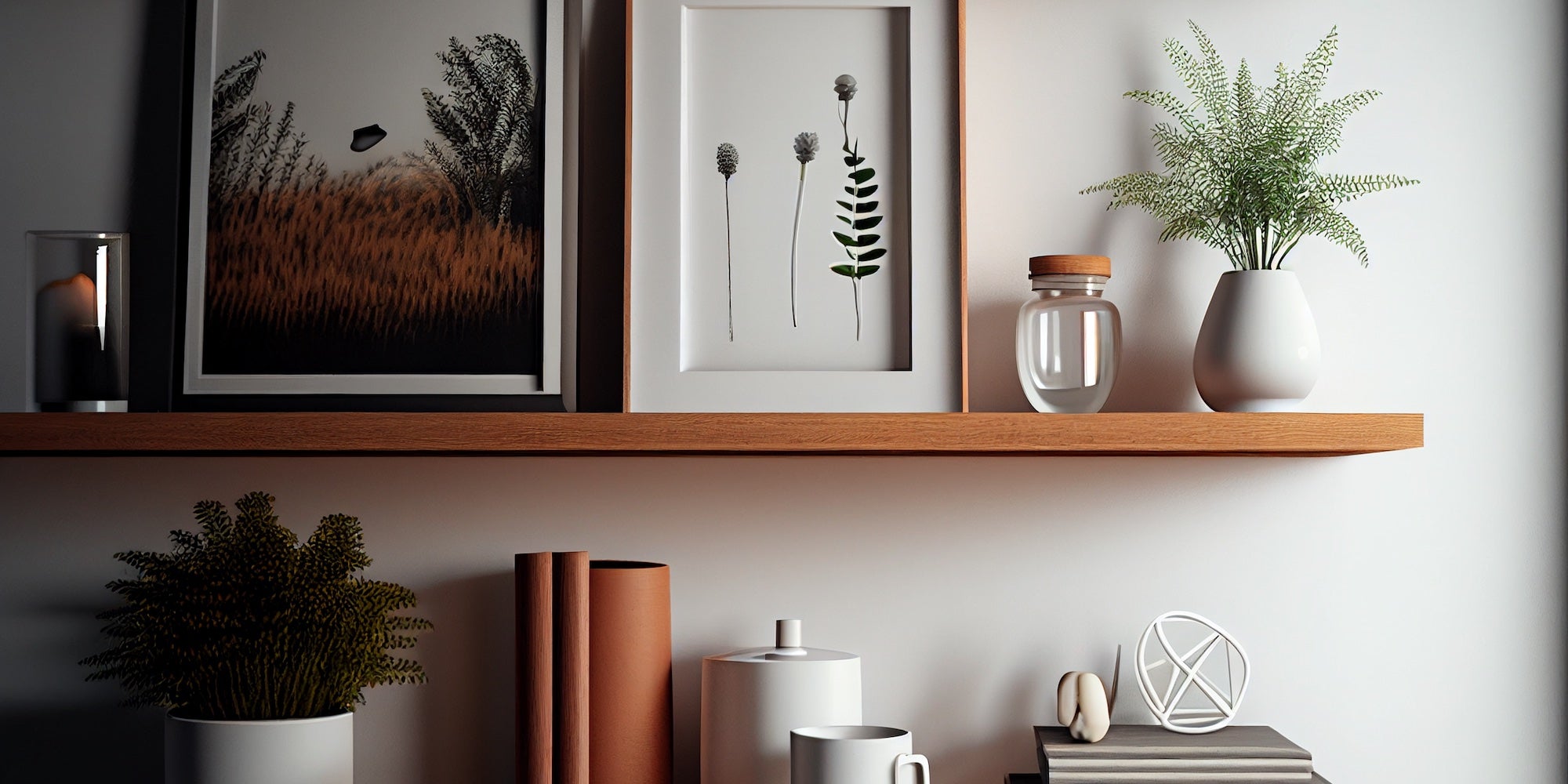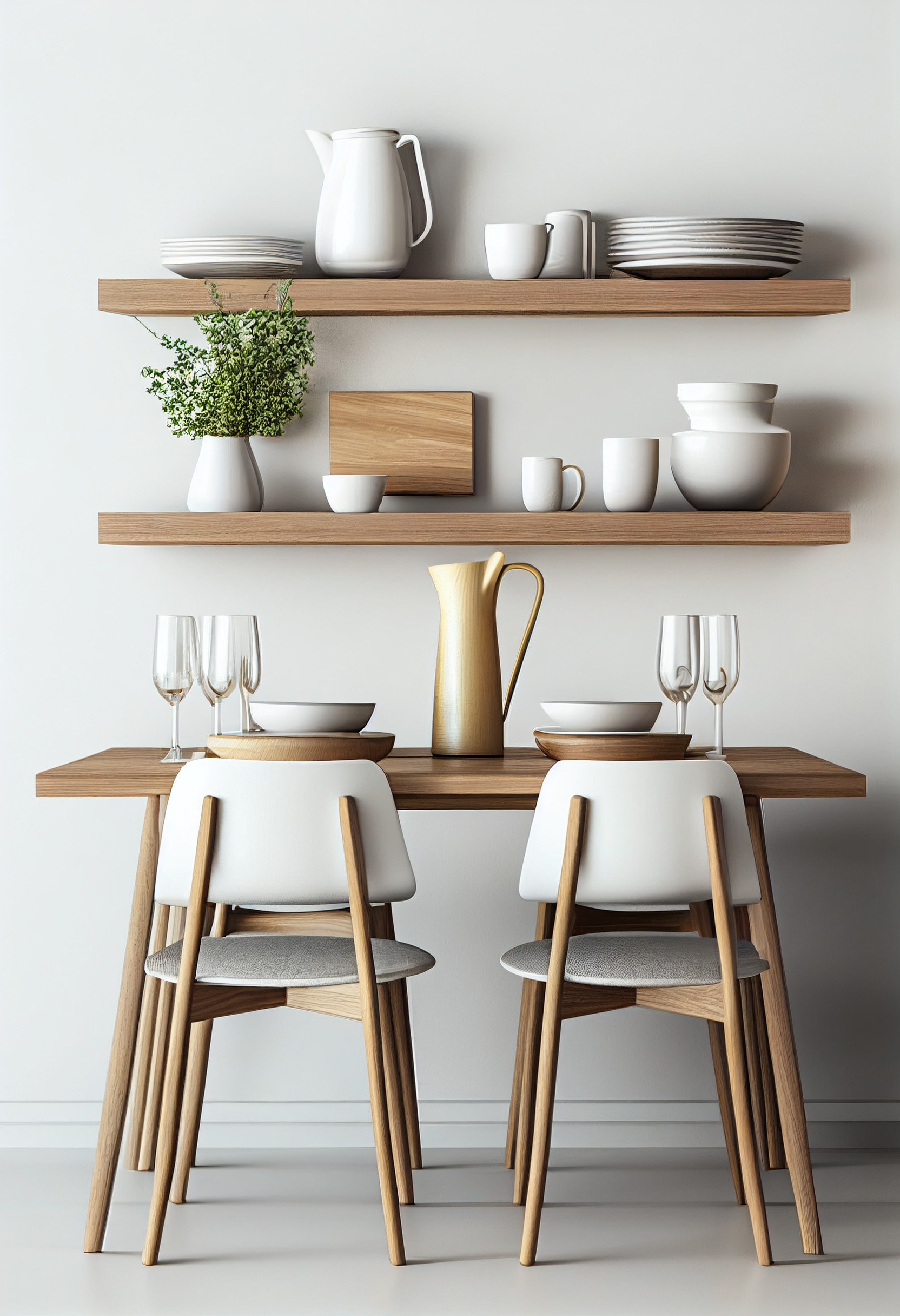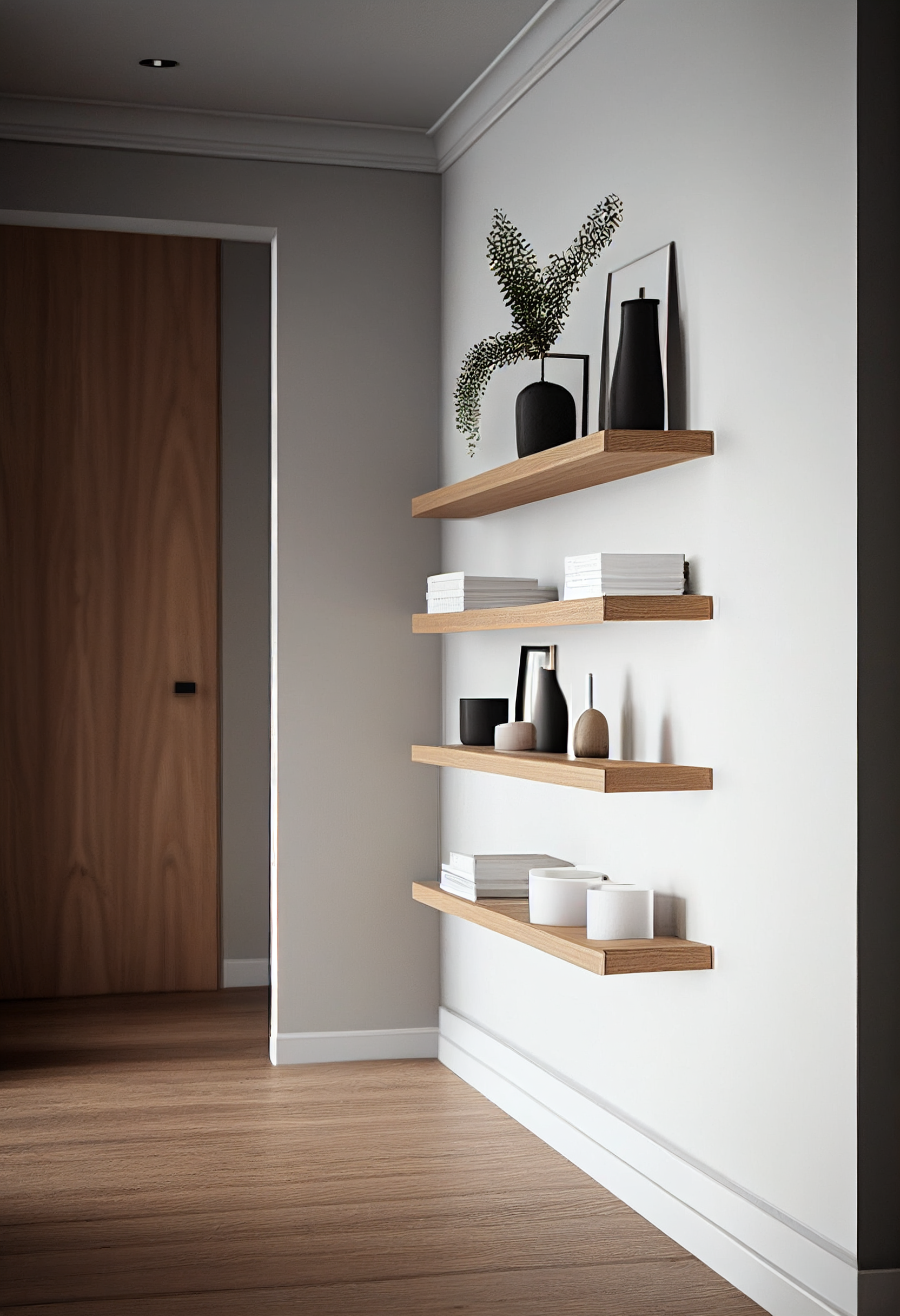 Made to measure
Optionally custom cut to exacts sizes
We offer the opportunity to trim your floating oak shelves to exact sizes with our completely free 'cut to size' service. In addition, we can make made to measure oak floating shelves for unusual shape requirements. Whether our customers have an alcove where they would like to fit oak floating shelving, or restricted wall space and need specific sizes we're able to help.

Our standard sizes range of small to large in both length and width. We are able to produce small oak floating shelf sizes from 300mm (0.3m) in length, and 125mm (0.125m) wide up to 300mm (0.3m) in width and as long as 2400mm (2.4m). We create all of our oak floating shelves in-house and can cater to almost all custom sizes in our slim, thick and chunky thickness options.
Professionally finished
Stunning wax oil and painted finishes
The finish is where your solid oak floating shelf really comes to life. Our wax oils have been carefully hand picked to enhance the natural beauty of the oak in our modern and rustic styles, or choose from our selection of beautiful wood painted finishes.

Each product page will display the range of colours for that particular style of shelf, with help provided by clicking the 'Colour guide' link. We ensure that customers have a variety of colour tones to choose from with light oak floating shelves, medium oak and dark oak, alongside other stylish colours such as graphite grey and onyx providing further options.