Hold tight, new products are almost ready and will be added here very soon.
Continue shopping
Oak wall shelves for any room
Our oak wall shelves have been designed to suit any room around the home. They're practical, versatile and styled to look great in living rooms, kitchens, bedrooms or anywhere else, especially combined with our variety of superb wood finishes.
The benefits of choosing our oak wall shelves

Our range of oak wall shelves are a popular choice due to their versatility, durability, and aesthetic appeal. Whether you're looking to maximise storage space in your home or add a focal piece to a wall in a modern or rustic style we have a wooden shelf to suit.

One of the primary benefits of oak wall shelves is their strength and durability. Oak is a hardwood that is known for its toughness and resilience, making it an excellent choice for shelves that will be supporting weighty objects. Another advantage of oak wall shelves is their versatility. Oak is a natural wood that blends seamlessly with many different design styles, from modern to traditional.

In addition to their functional benefits, our oak wall shelves can also add a touch of elegance and sophistication to any room. The oak that we use has a beautiful natural grain that adds warmth and character to a space, making it a popular choice for those who value aesthetics as well as functionality.

We have oak wall shelves in a variety of sizes, making it easy to buy shelving that is going to suit exactly what our customers are after. Most common uses will suit our standard lengths and widths, but for more precise wall spaces we have custom options to machine to made to measure sizes.
Choosing between our different shelf styles and types

Among our collection of oak shelving are different styles from modern to rustic. Our modern oak wall shelves are machined and sanded to produce a wooden shelf that is stylish with straight lines and smooth surfaces. On the other end of the scale we have rustic oak wall shelves and a more heavily distressed variation to suit any requirement.

The beauty of our shelf styles is when combined with our variety of stunning wax oils. This is where the grain detail and natural beauty of oak is really brought to life, and makes our oak shelving unbeatable in quality and style. We use a selection of hand tested wax oil colours to provide a range of tones that look fantastic with all modern and rustic variations.

In combination with the style of shelf itself we have a number of brackets, standalone or floating shelf choices. Our floating oak wall shelves use hidden fixings for the appearance of a shelf without visible supports, and we also sell standalone shelves without brackets for customers that have their own or don't require any shelf support. Then we have our bracketed range which features different bracket style that we also frequently update with new ranges.
Any size, colour & style
We provide oak wall shelves in a wide range of sizes and in both modern and rustic styles. Optionally wax oiled or painted we have an oak wooden shelf no matter the requirements.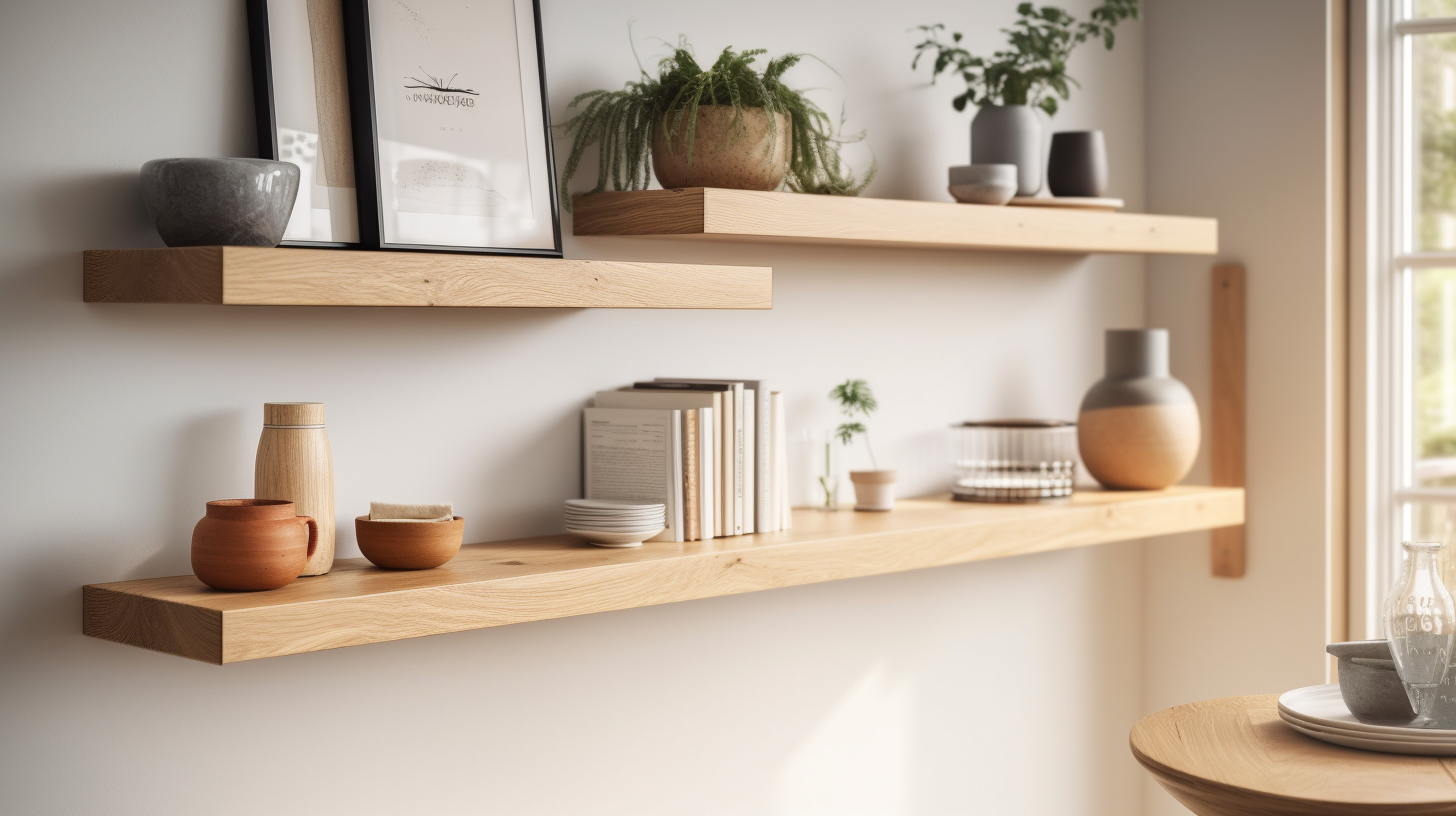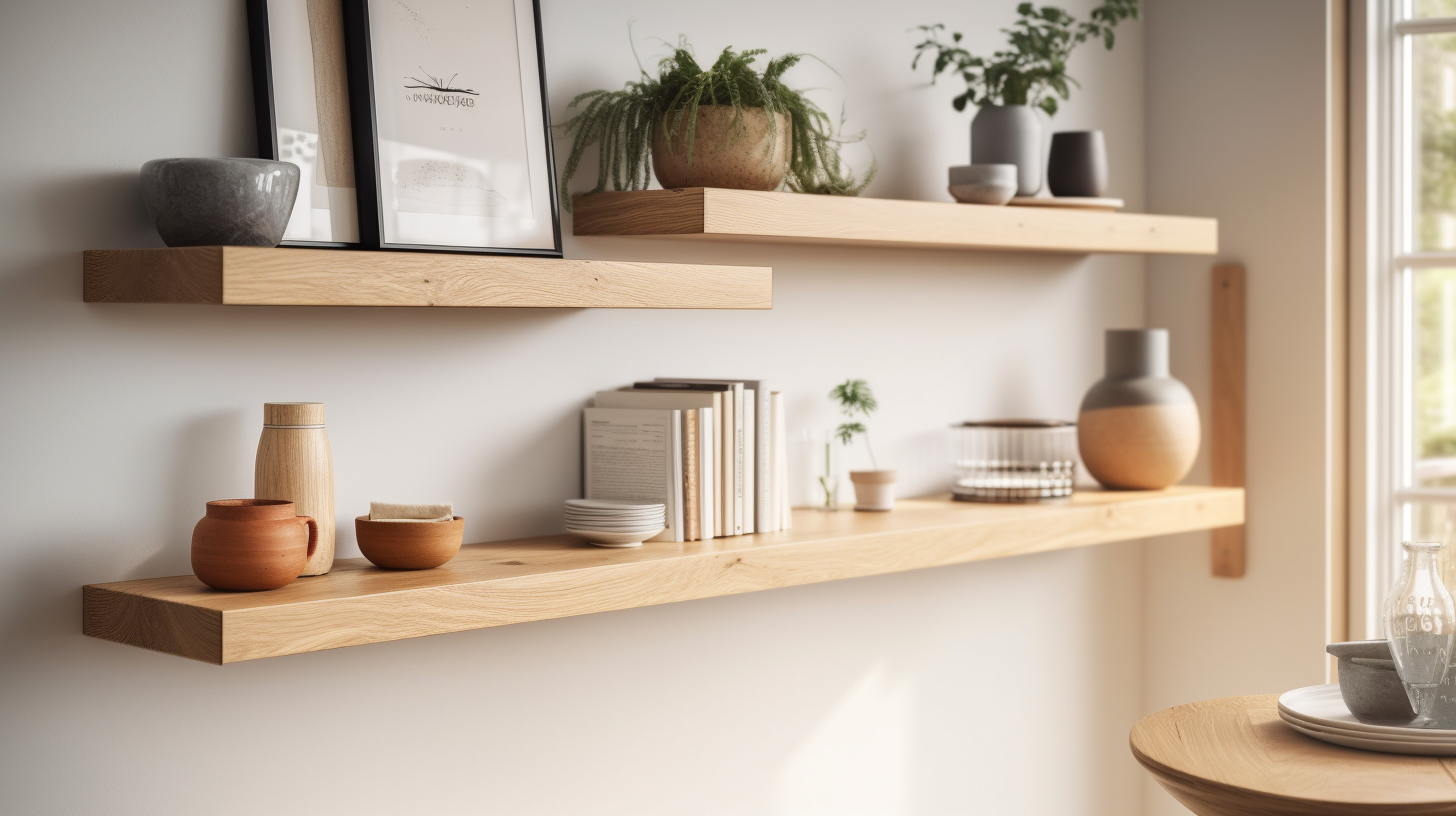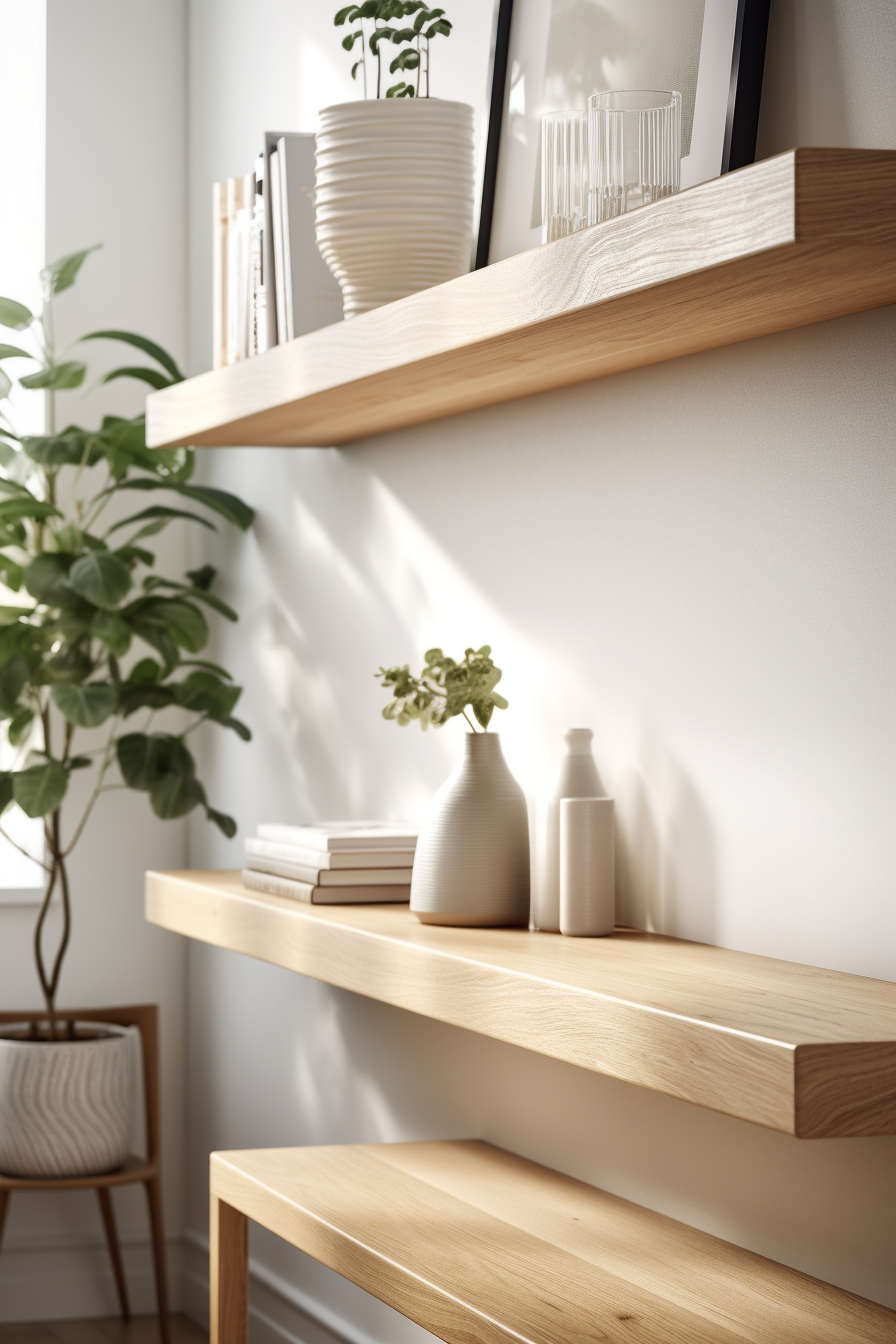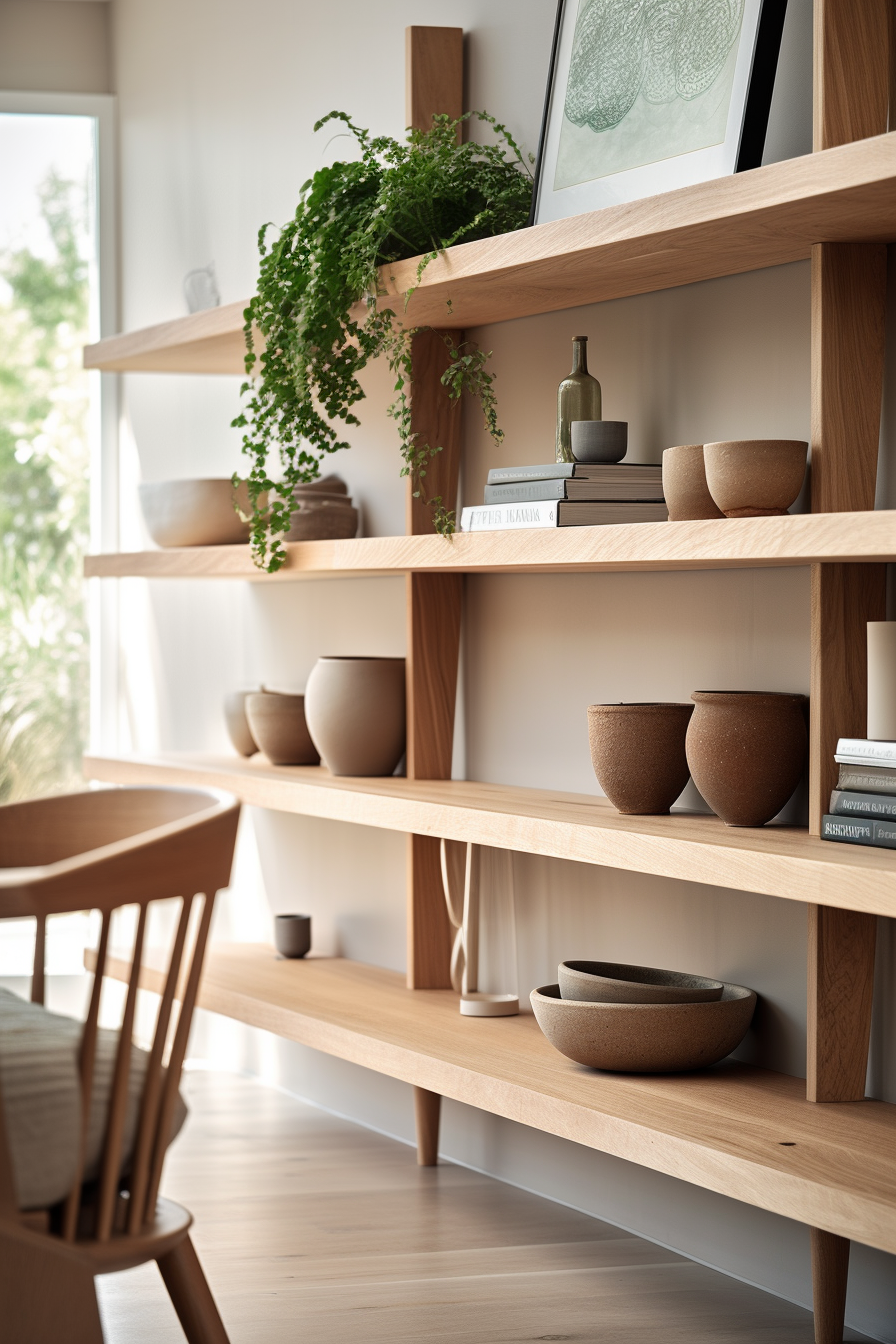 Long-lasting & sturdy
Strong & durable shelving
Oak is known for its dense and sturdy structure, which is one of the reasons it's probably the most used wood in a lot of furniture items. Add to this it's natural beauty and it's easy to see why. Our oak wall shelves are durable and strong, making them ideal ideal for wood shelving and one of our most popular timber types.

To ensure customers receive the high quality that they should expect from our oak shelving we hand-finish each individually, and provide a variety of stunning wax oils and paints to complete the look.
100% solid oak
Natural beauty & versatility
Our oak wall shelves are extremely versatile, especially since we offer custom size options, a range of styles and in a variety of different finishes. Whether you need a small shelf to display collectibles or a large shelf to hold books and other items, we have an oak wall shelf to fit your requirements.

Oak has a natural beauty that is hard to replicate with other materials. Its rich grain patterns and warm tones add a touch of elegance and sophistication to any room. We style our oak wall shelves in a variety of ways to suit your home decor, whether you prefer a traditional or modern look.