Hold tight, new products are almost ready and will be added here very soon.
Continue shopping
Unique pine floating shelving
We select only the best quality pine for our wooden shelving to ensure that every piece we create is unique, yet naturally beautiful. All optionally made to measure, and finished in your chosen colour.
Why choose pine for floating shelves?

Pine wood is a popular choice for shelving due to its numerous benefits. Here are some of the reasons why pine is worth considering and what customers can expect from our pine floating wall shelves.

Firstly, pine is affordable and readily available and can often be a cheaper alternative to most hardwoods. As one of the most common types of softwoods, pine is abundant and widely distributed, making it a cost-effective option for shelving.

Another reason why pine can be a good choice is its durability. It is a dense wood that is resistant to wear and tear, making it perfect for use in shelving. Furthermore, pine can be easily oiled or painted to match any home decor, giving it versatility in its use for shelving. We have a wide variety of colours to help customers just do that!

Pine has a beautiful natural texture and grain pattern that can help can add character and warmth to any space. It is a versatile wood that can be used in a variety of styles from rustic to modern, making it a popular choice. It is environmentally friendly too and as pine trees grow quickly, makes them a sustainable option for wooden shelving.
Our pine shelving styles and sizes

Among our timber shelving ranges are a variety of styles and types. Our styles include modern and rustic pine floating shelves, each offering their own characteristics and unique appeal. Customers will find our styles within all shelf thicknesses from slim to thick and chunky.

Our slim pine shelves start at an ultra slim 20mm thickness and increase through 25mm, 40mm, 45mm, 55mm and our extra chunky 60mm size options. We aim to cover the needs of the majority of our visitors by offering shelf sizes from short to long and narrow to wide. Whether it be a pine floating corner shelf, alcove shelf or shelf for a restricted wall space, our standard sizes and custom sizing options have you covered. For larger focal point pieces our long and wide pine shelf sizes may be more suitable.
Shelf supports included
All pine floating shelves include concealed shelf supports to accompany the pre-drilled holes that we machine in to every shelf. Everything you need to have your shelf up in no time.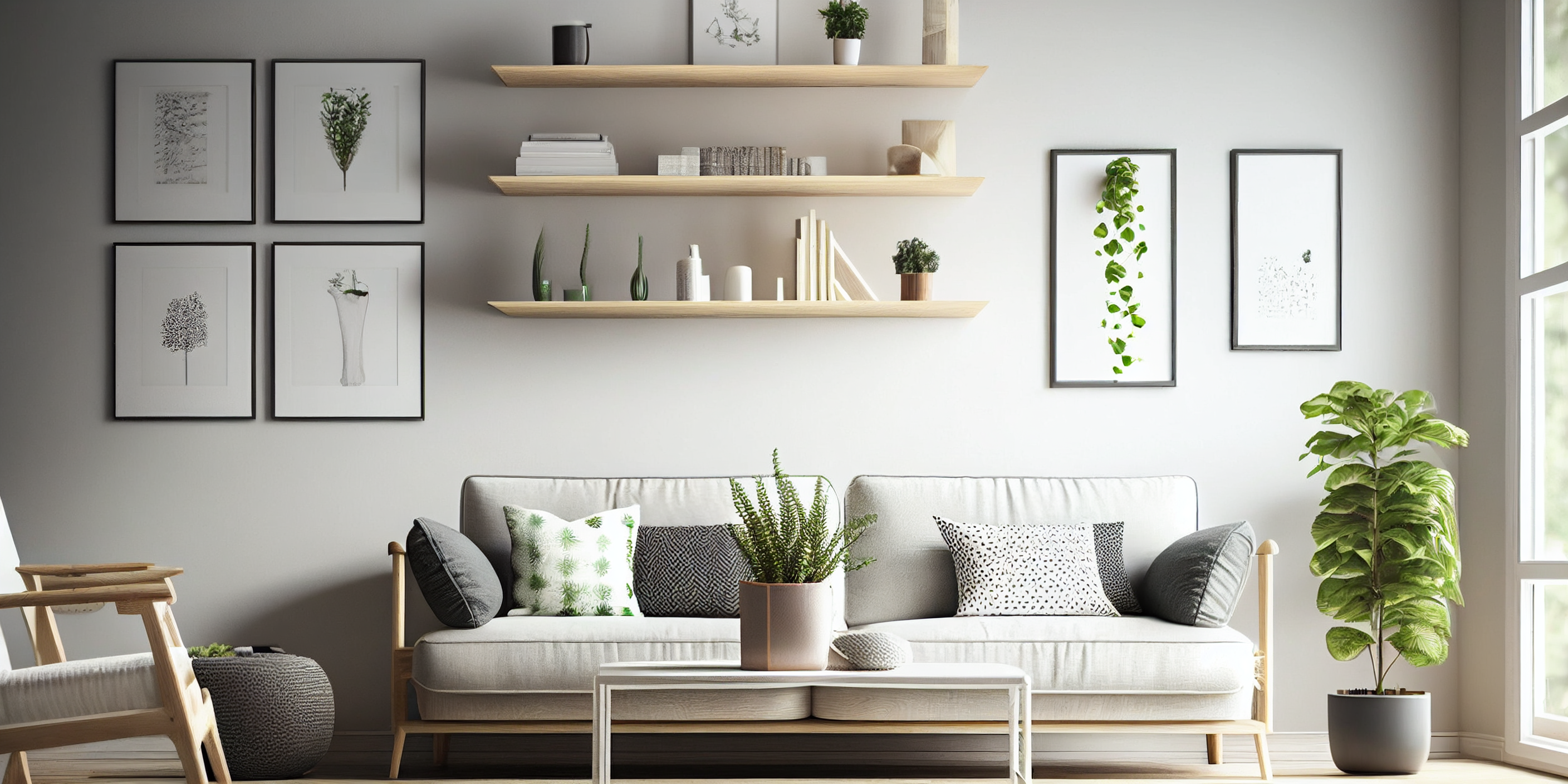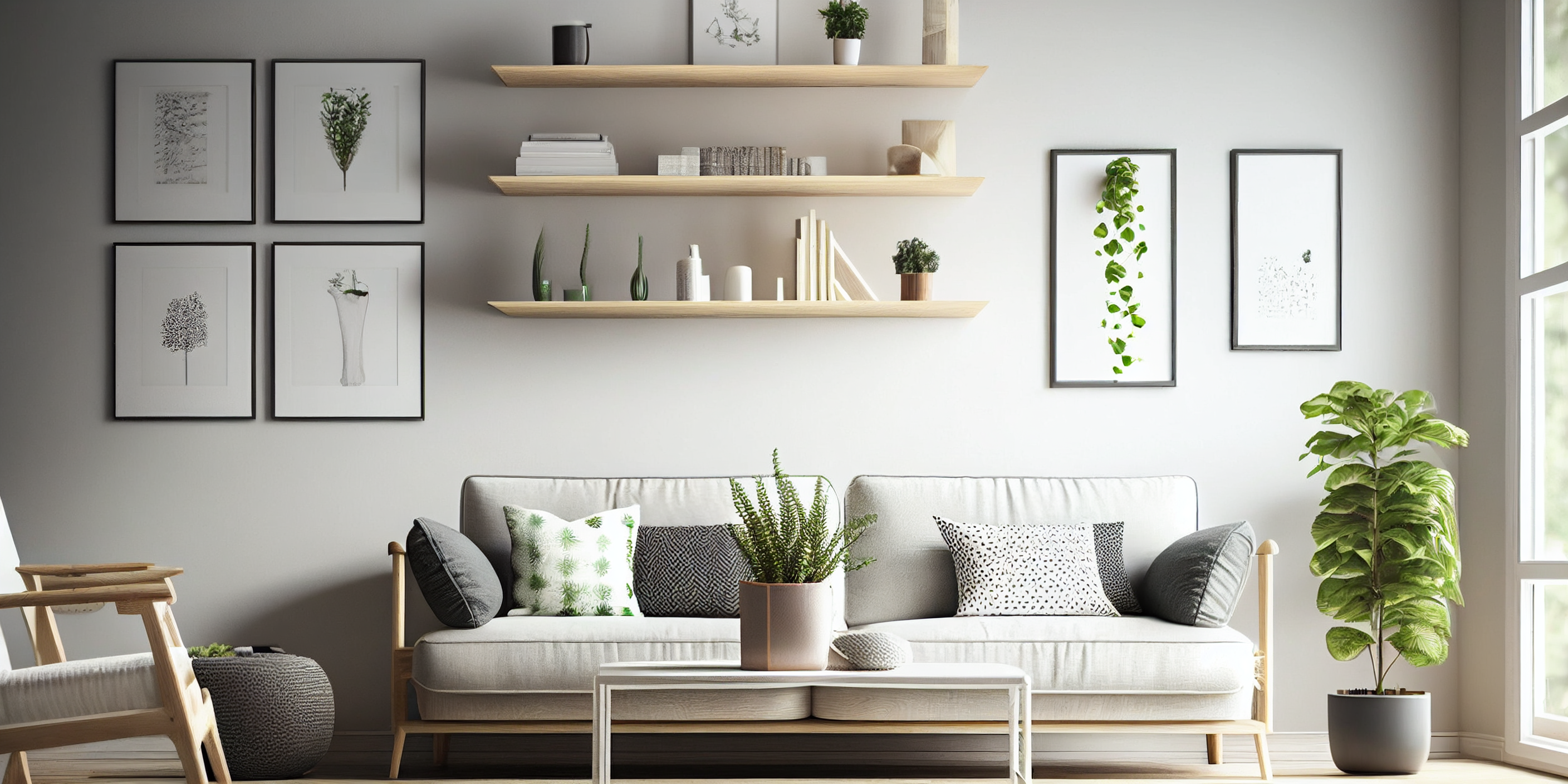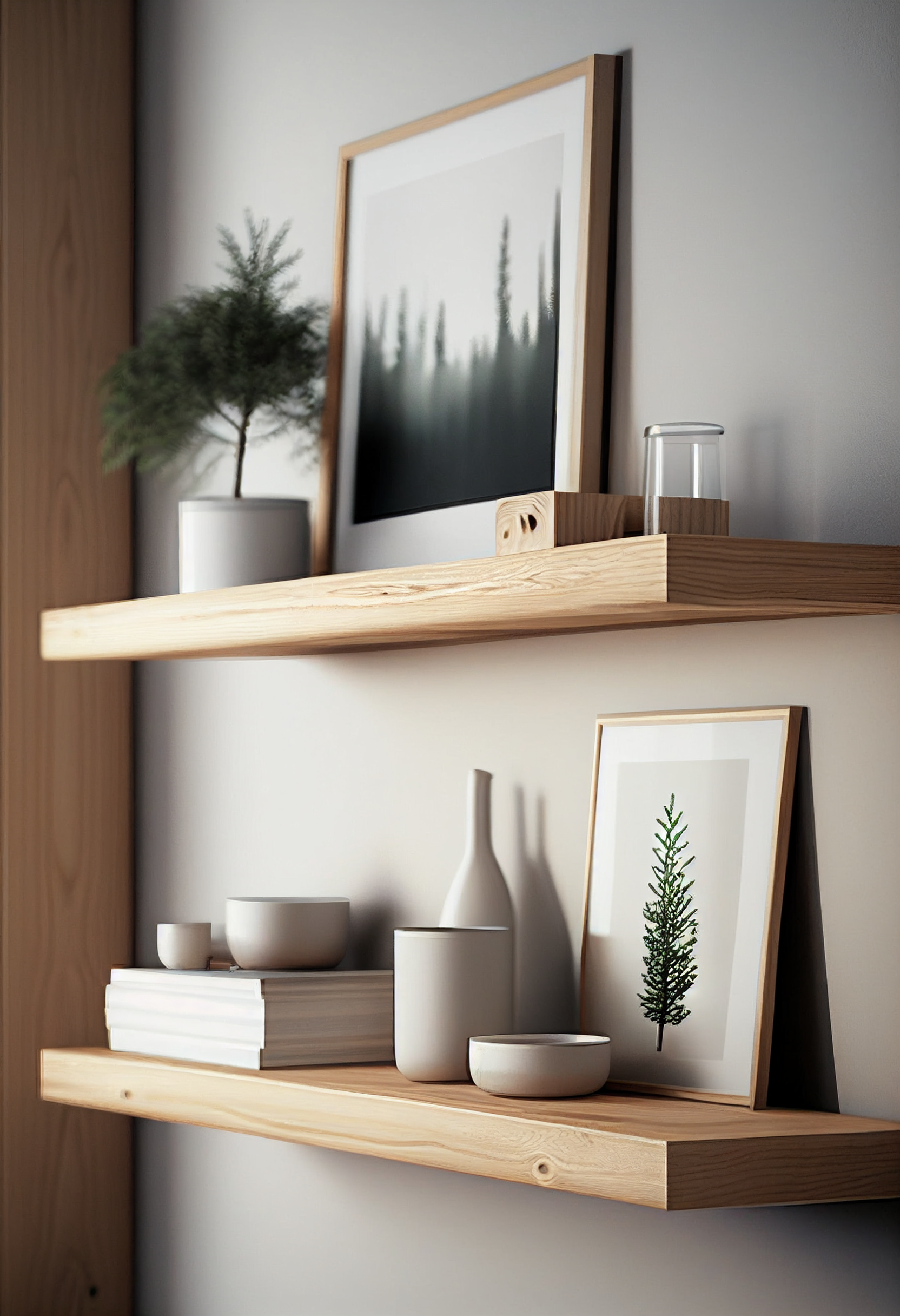 Bespoke pine shelves
Made to measure options
Every product page includes the option to cut your pine floating shelf to size. Simply provide your exact dimensions when ordering and we'll cut to the exact size you need completely free of charge.

We create all of our solid pine floating shelves in-house in the UK and are able to create shelving from short and narrow to long and wide. Finding the perfect thickness is easy too with slim, thick and chunky size options.
Wood finishing
Customise your colour
All pine shelves include a number of colour options to choose from. We use stunning wax oils and wood paints to create an overall finish that suits your decor and preference.

For a natural appearance we have clear wax oils that provide good protection and durability, and provide colour tone options from light to dark. We can also deliver unfinished pine floating shelves for customers that have their own ideas on finishing their pine shelving.