Hold tight, new products are almost ready and will be added here very soon.
Continue shopping
Rustic oak shelving specialists
We have years of experience creating a wide range of wooden shelves in all sizes and styles. Our rustic oak shelving range features hand finished shelves that are one-of-a-kind pieces and real eye catchers that can be optionally custom sized. All with free delivery too!
Choosing the right size rustic oak shelf

The rustic oak shelves that we have for sale are available in different thicknesses as well as a variety of widths and lengths. Choosing the best size for your wall will obviously depend on a few different factors, so taking the time to consider the position and main uses of the shelf will help decide the size of rustic shelf that you need.

One of the first and most obvious things to consider when choosing the size of your rustic oak shelf is the wall space where you plan to position it. This factor mainly affects the length and width (depth) more than the thickness, but all should be considered when buying a shelf that's going to complement the room. Thankfully we sell any size of shelf with custom 'trim to size' options available on every product page.

The next factor that might influence the shelf size is your planned use for the shelf. Is it purely decorative or do you have a specific purpose such as holding books or larger items? Do you want a longer shelf to be a focal point of the room, or a more understated shorter shelf? There are a few different considerations but with our rustic oak shelving having a natural, organic feel, they're not only suited to farmhouse type decor, but also more modern furnishings too.
Our range of rustic oak shelf types

Our rustic oak styled shelving can of course be used with any type of bracket, and we have a few different options available from rustic oak shelves with brackets to rustic oak floating shelves.

The type you choose will mainly come down to personal preference. Our highly popular floating shelves are a natural favourite among customers, though we also constantly evolve our bracketed shelving range to provide some of the best choices around.

All of the rustic oak wall shelves that we sell are available in a wide range of sizes from short to long, narrow to wide and thin to thick. Furthermore, we offer a free cut to size service to help our customers buy the perfect size shelf for their wall, no matter if there's a size preference or size restriction, such as an alcove, whereby exact sizes are needed.
Add character to your decor
The rustic nature of this oak shelving range provides a truly one of a kind look. The unique grain patterns provide a natural, organic feel that can add interest and warmth to any room.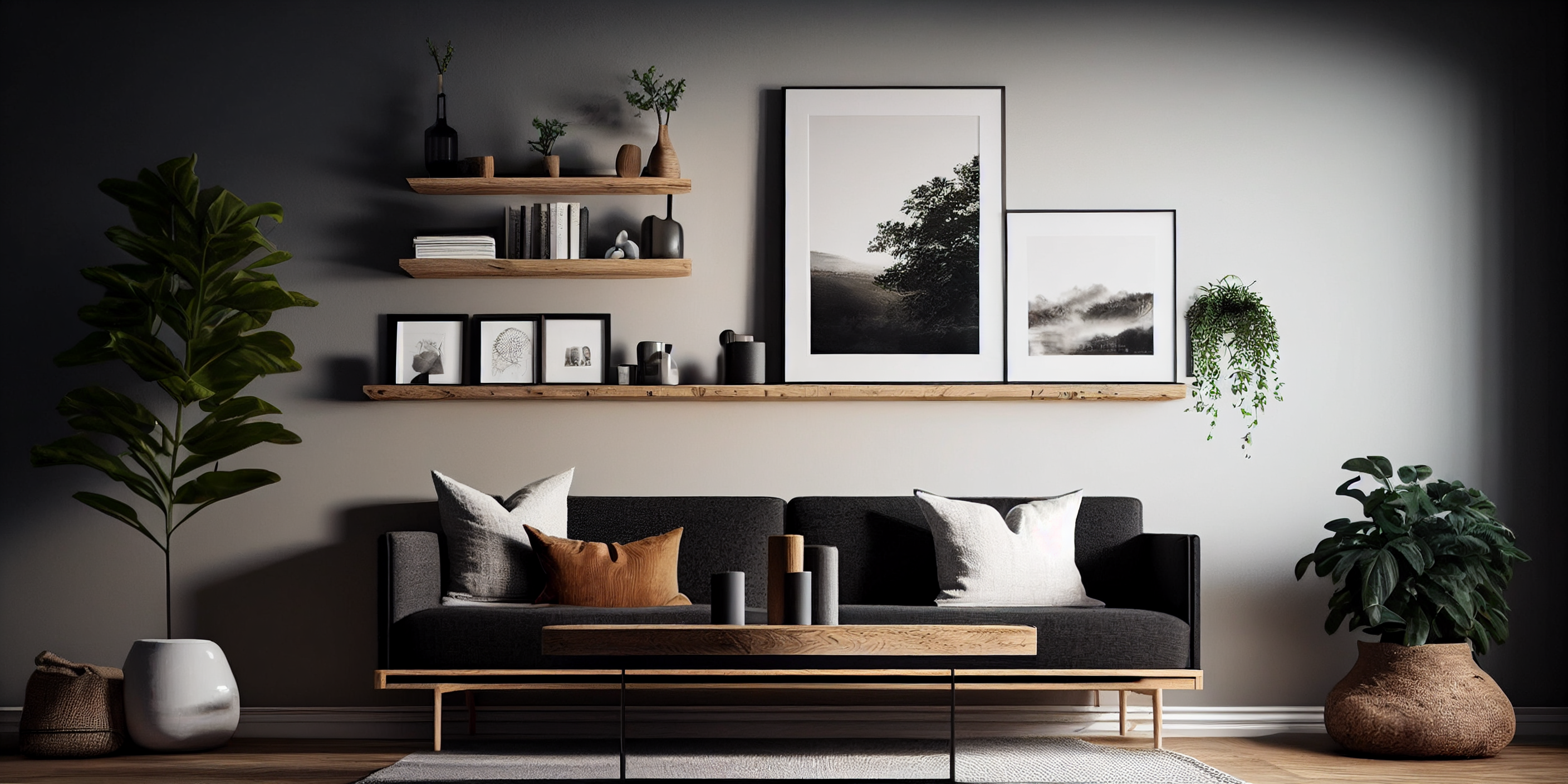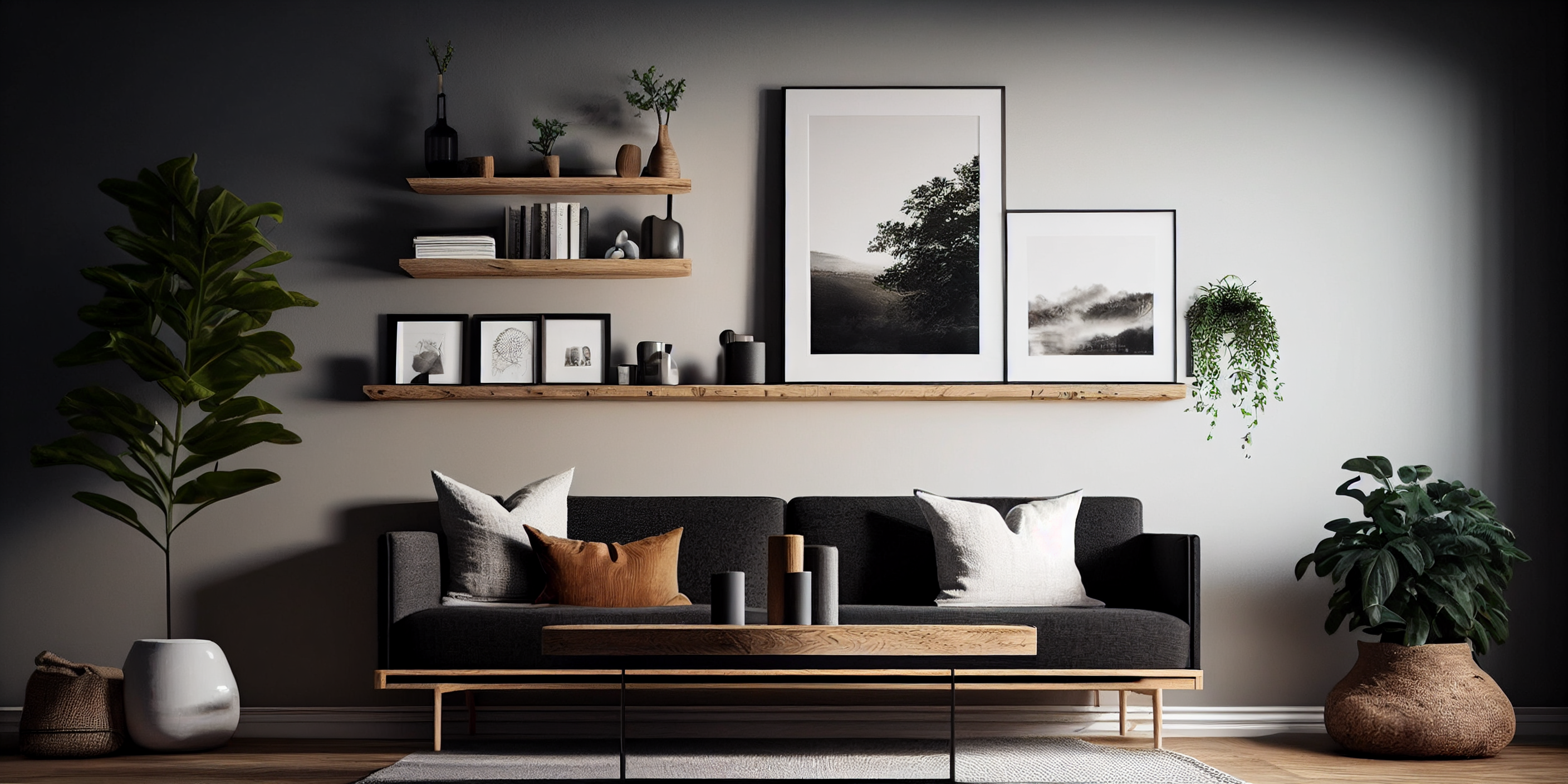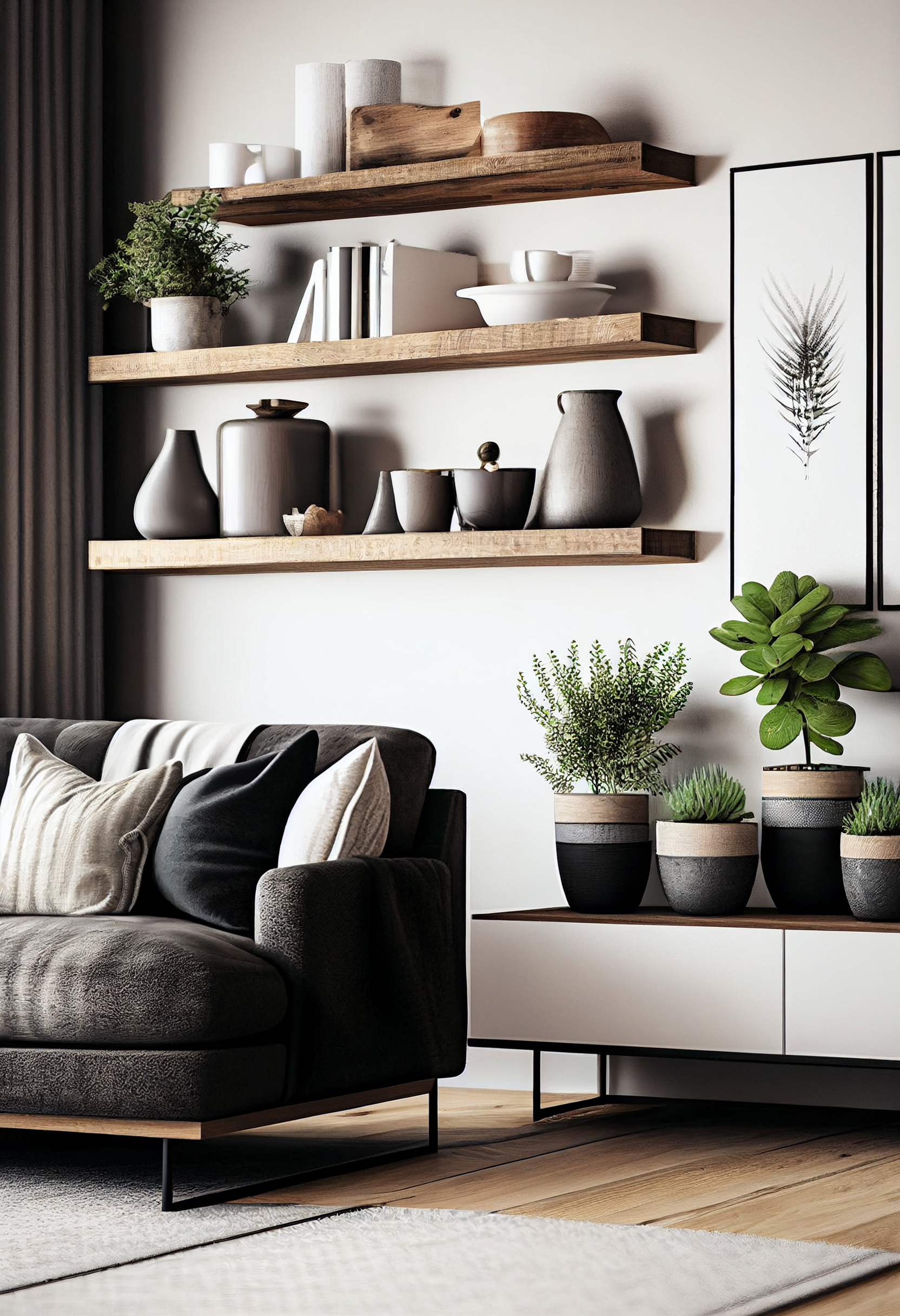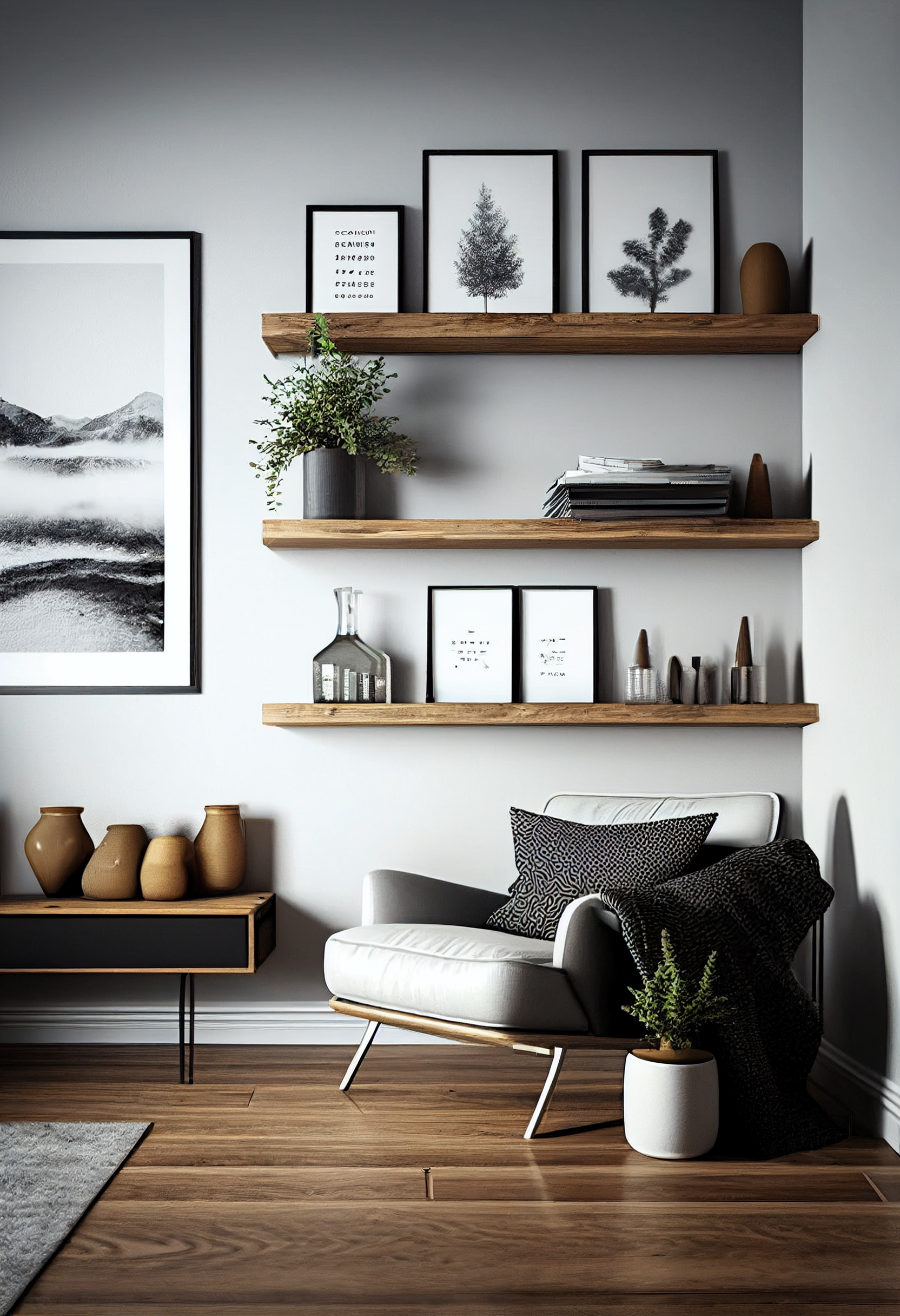 Standard or bespoke
Choose an ideal size
We provide a wide range of lengths, widths and thicknesses to help you find the perfect sized rustic oak shelf that can be trimmed to precise measurements completely free of charge.

As manufacturers of our own wooden shelves, we're able to create bespoke rustic oak shelving too. If our trimmed to size option available on our product pages isn't sufficient then please feel free to get in touch and we'd be happy to discuss your requirements.
Made by us
Expertly hand finished
The true beauty of rustic style oak shelving appears when complimented with a high quality wood finish. We use a selection of stunning wax oils that really enhance the rustic style.

For a closer look at the currently available wax oil colours that we use on our wooden shelving, visit a product on our website that you like the look of. Our colour swatches and colour guide will help you decide the best for you. Whether you are after light character or more heavily distressed oak shelves we're certain we can help.