Hold tight, new products are almost ready and will be added here very soon.
Continue shopping
Natural beauty & rustic appeal
Our rustic wall shelves have unique grain patterns and natural imperfections that enhance the solid wood and create a visually stunning, yet highly practical solid wooden shelf.
Why choose rustic wall shelves for my home?

A rustic wooden wall shelf is a versatile and timeless addition to any home decor. Whether your style is modern, traditional, or eclectic, a rustic shelf can blend seamlessly into any design scheme, which is why we have a range of rustic shelves so that customers can find the exact shelf that meets their style.

One of the benefits of a rustic wooden wall shelf is its natural beauty. The texture and grain of the wood can add warmth and character to a room, making it feel more inviting and comfortable. Plus, the natural variations in the wood can create a one-of-a-kind piece that is truly unique.

Another advantage of a wooden rustic shelf is its functionality. Wall shelves provide an excellent storage solution, freeing up floor space and creating a focal point for displaying items such as books, ornaments and photo frames. Depending on the room they're used they can also be highly practical for storing food items and glassware in a kitchen, or TV boxes and books in a living room. The uses are practically endless.

The rustic wooden wall shelves that we machine and hand finish can be customised to fit specific design preferences. Whether you prefer a light rustic or more distressed look, a light or dark oil, and a size that is specific for your wall space then we can help.
How to choose between different rustic wood finishes

We use a range of different methods for styling our rustic wooden wall shelves which differ depending on the timber type and the level of character. We provide two options with a light character rustic or more distressed wall shelf option. Each has an appeal that will suit different customers.

Our methods for styling the wood gets the shelf to the desired level of character, but what really enhances the look is the wood finish. We hand-pick a selection of wax oil colours that can change the desired rustic effect dramatically. The darker the oil the more obvious the natural and handmade imperfections stand out. The grain is emphasised more so with darker oils, though lighter oils also give the rustic effect in a more subtle way. Our product photos and colour guides can help customers decide which colour is best for their shelf.
Rustic charm in any room
Adding rustic wall shelving to a room can make the world of difference to the look and feel. We've designed our rustic styles to provide authentic looking character, yet remain practical.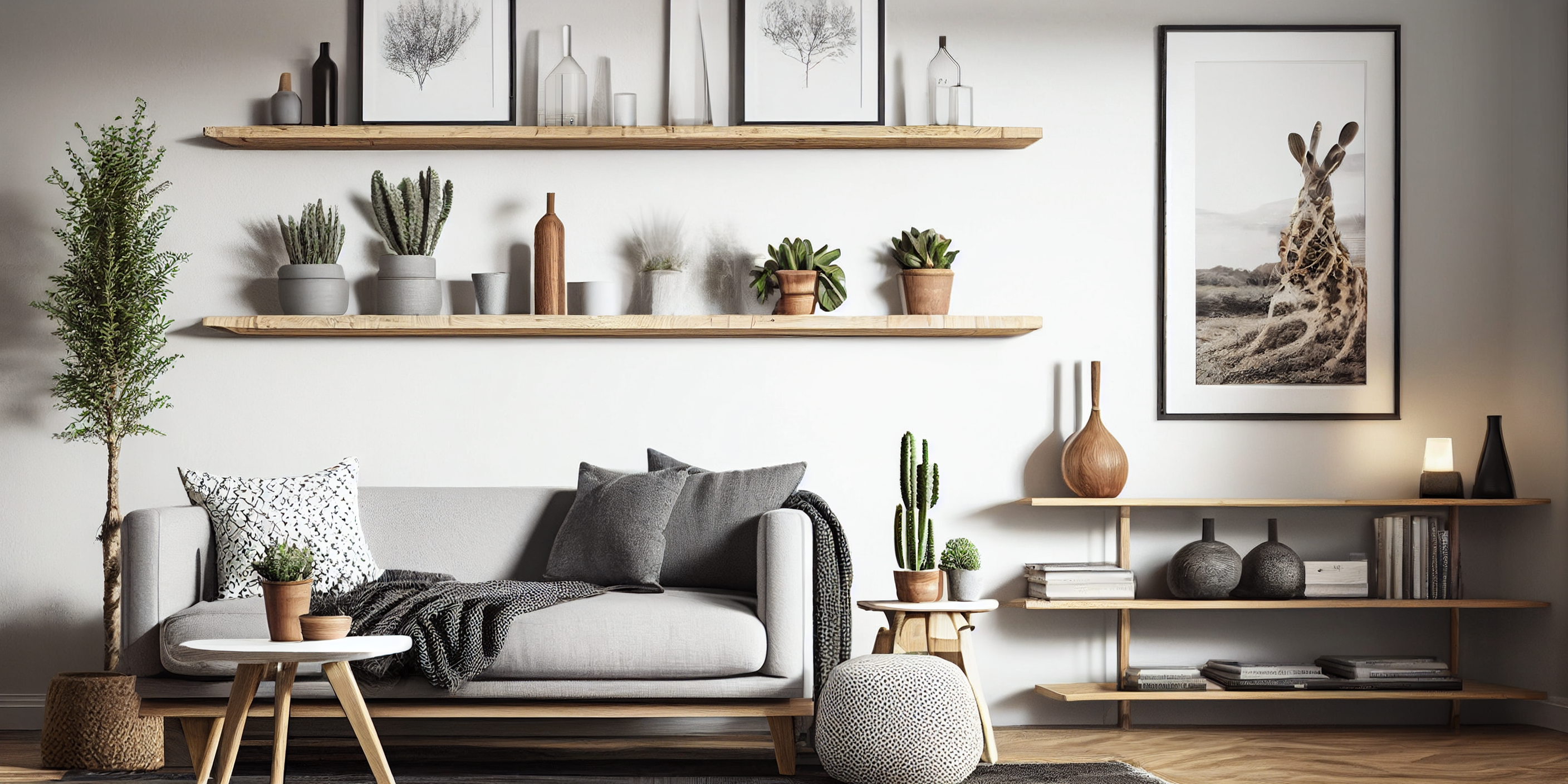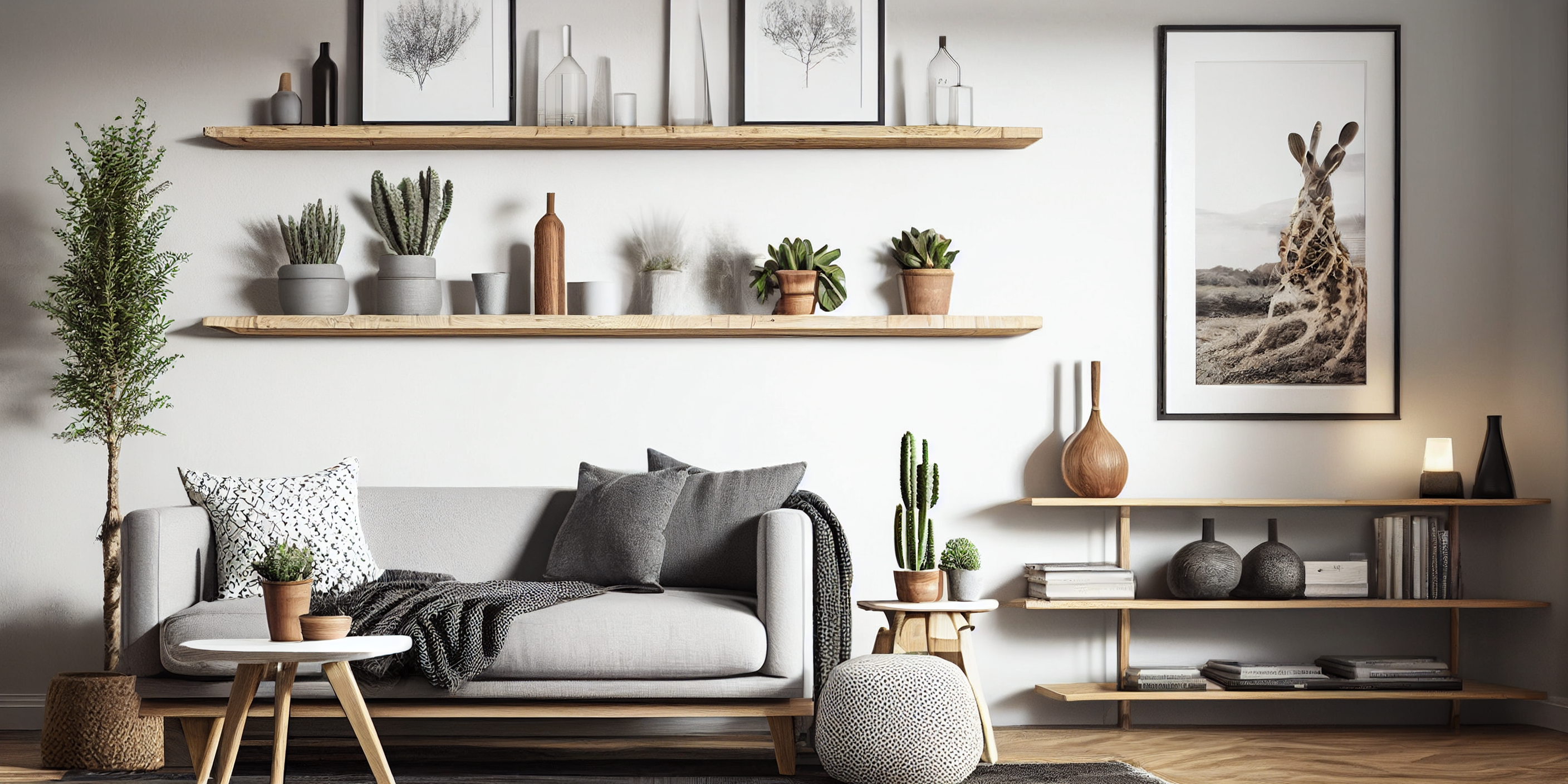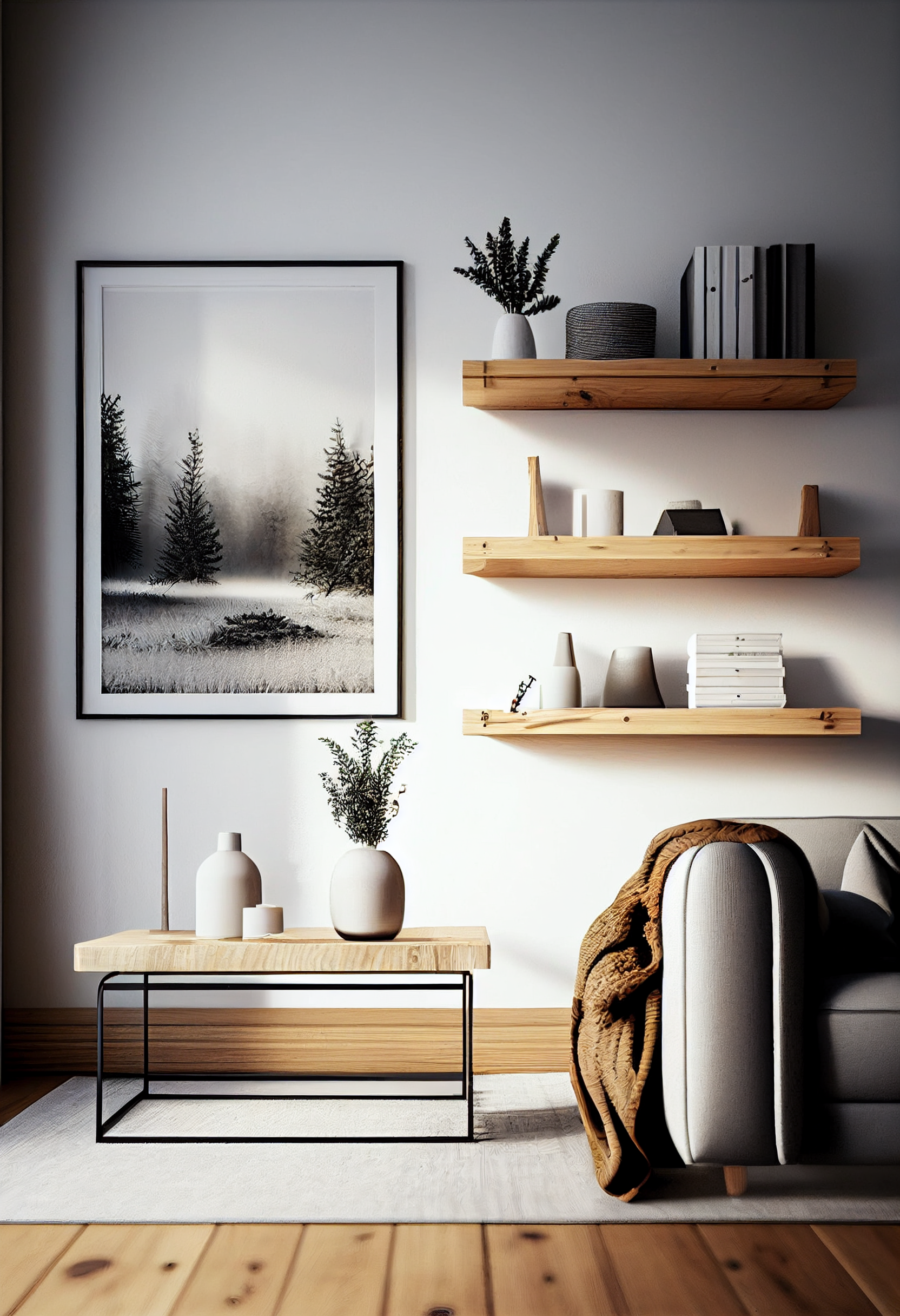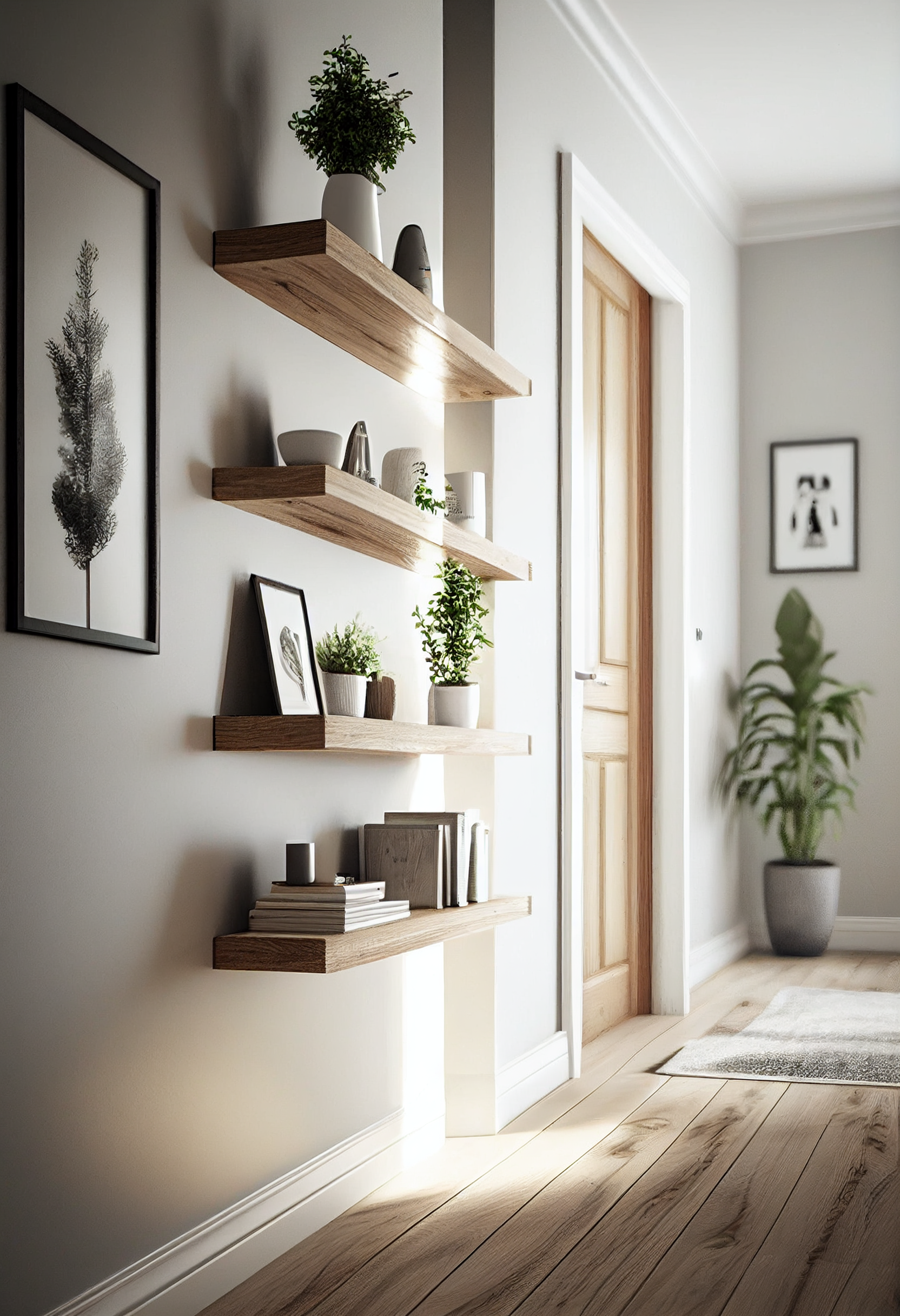 Choose the perfect shelf
Customise finish & size
We specialise in a variety of wooden shelving, including rustic wall shelves that are cut to size or made to measure. Our standard size shelves offer enough variety for the large majority of shelf buyers, but we can also make bespoke shelving for customers that need it.

For the complete rustic look choose from our range of wax oil finishes. We provide different coloured tones from light to dark and use a 2-coat method to ensure that our wooden shelves not only look great but are durable and long-lasting too.
Versatile & practical
Suitable for any room
We have a style, size and shelf colour to suit any room. The beauty of natural wood brings a sense of warmth and texture to a room, which many other materials cannot do, making them perfect additions to an otherwise bare wall.

Not only are rustic wall shelves eye-catching, but are also versatile and practical. We can make shelves in virtually any size to suit any wall space, helping customers create space-saving shelving for holding everyday items or decorative pieces.