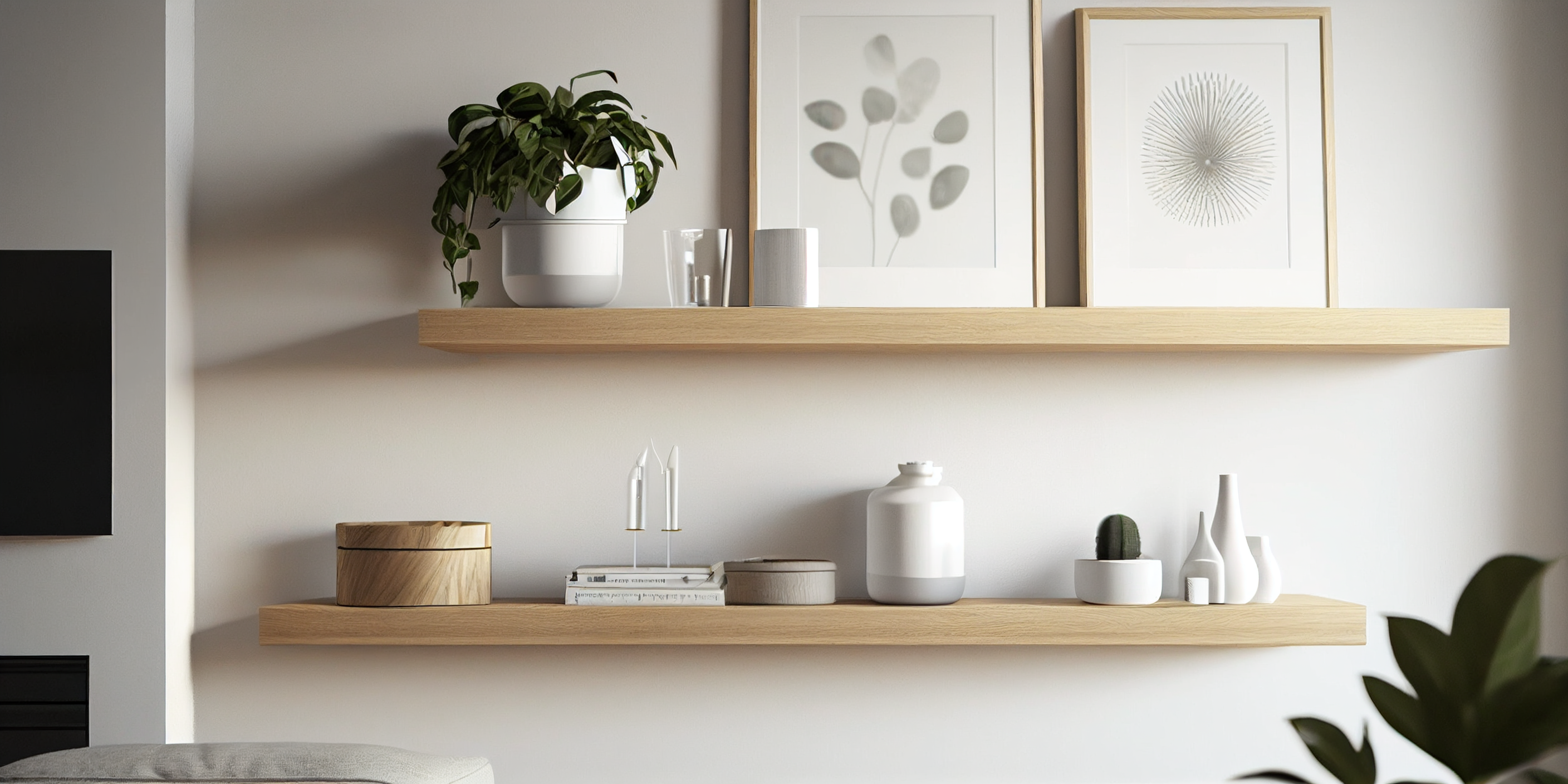 Custom Shelves
We specialise in custom sized and bespoke shelving in our range of beautiful natural solid timbers. Whether it be a straightforward trim to size from our standard length, width or thickness options, or a handmade bespoke shape wooden shelf, you've come to the right place.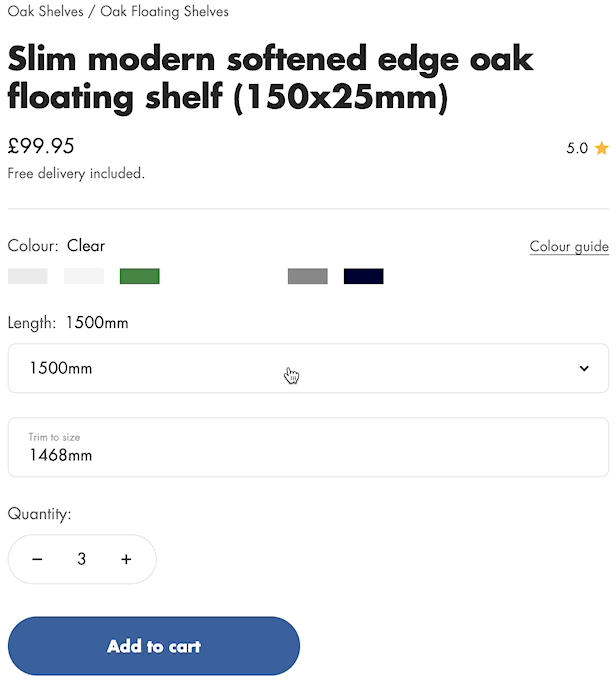 Free trimming
Cut to size
It couldn't be easier to buy custom wooden shelves. On all of our oak, walnut and pine product pages customers will find options to trim to exact shelf sizes. Simply select the next size option up from your finished size and enter the finished shelf dimensions in the 'trim to size' field.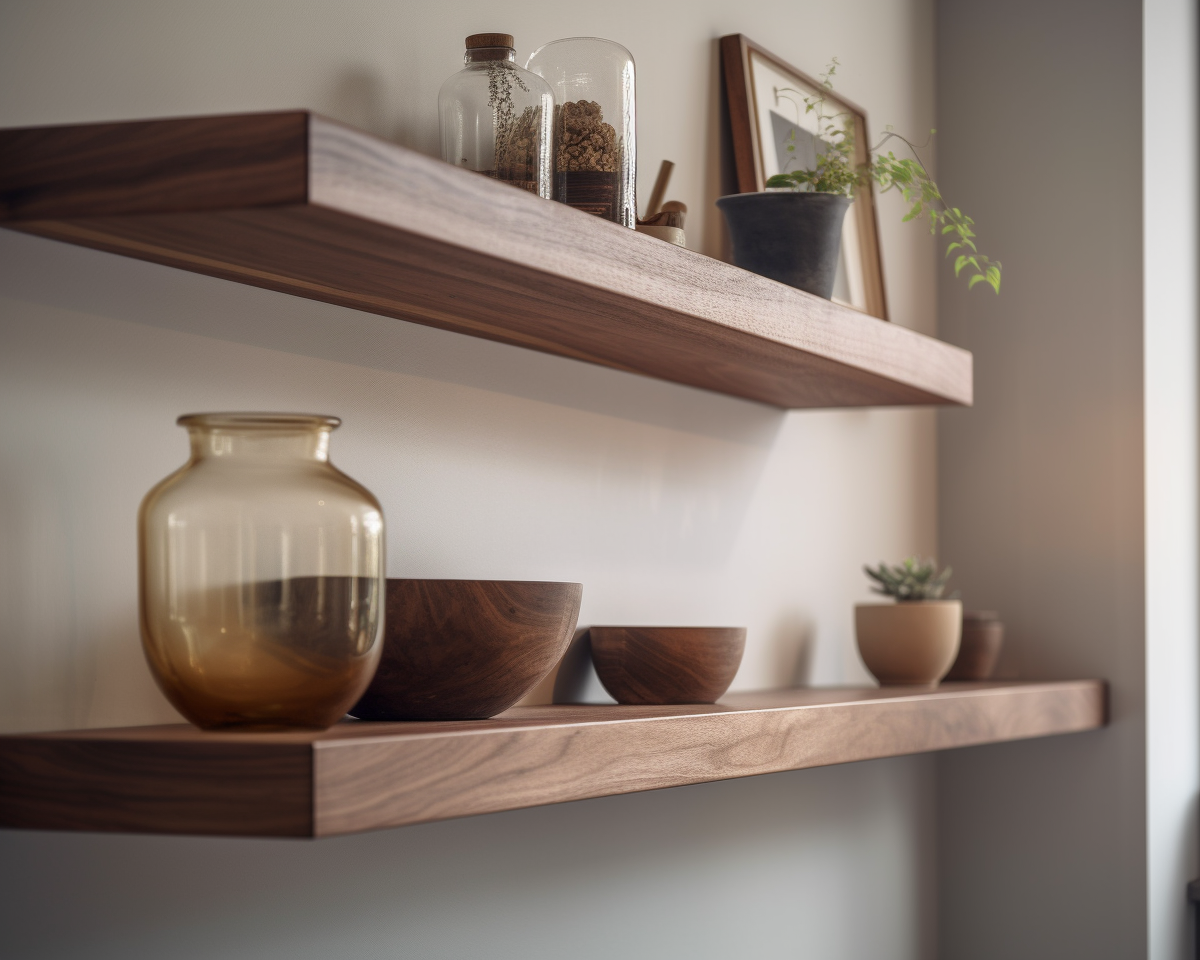 Made to order
Bespoke
We machine to order all wooden shelves starting with a rough sawn piece of solid timber, and as a result can easily accommodate bespoke shapes and sizes. Furthermore, we can create wooden shelving in your custom size in any of our style options from modern to rustic.
It's never been easier to buy shelves that are to your exact specifications. Whether for a size restricted wall space, alcove or corner we can accommodate with custom sized shelves in the timber, style and finish of your choosing.
Get in touch
Find your tone
Custom colours
Each wooden shelf that we have for sale provides different finishing options for each timber type. We carefully test and choose only the best wood finishes that we feel enhance the wood and bring out the natural grain and character.
With all wooden shelving that we machine we provide a variety of finishing options. Our oak shelving features both wax oil or painted finishes, though we can also varnish on request. For customers that have their own finish we sell machine and sanded shelves that are ready to finish upon arrival.

On each product page there are colour swatches showing the different tones that we currently offer, both on our standard sizes and also custom wall shelves. For help with choosing between colours we have a 'Colour guide' for a comparison and close-up view.

Custom made shelves and standard size oak shelving can also be painted if you're after a different appearance to oil finishes. As with the wax oils, we also have different wood paint colour options.
For those that appreciate the natural appeal of walnut will understand why the only finishing option we provide on our walnut shelving ranges are a clear oil or varnish. With any bespoke shelving we provide the option to buy walnut shelves in the same clear finishes, or unfinished if customers would prefer to oil or varnish themselves.

Walnut by its very nature is a medium to dark toned wood with rich colour and stunning grain detail. Using a clear wood finish enhances and highlights the natural beauty, bringing this stunning timber to life.
Similar to our oak range the pine shelving what we sell can be bought in a variety of wax oil and painted finishes. Due to the differences in raw natural oak and pine the wax oils in particular will look different when finished when comparing the two timbers.

To help when choosing standard or custom size shelves we have colour guides available to view on each product page to ensure that you're happy with the final finish before purchasing.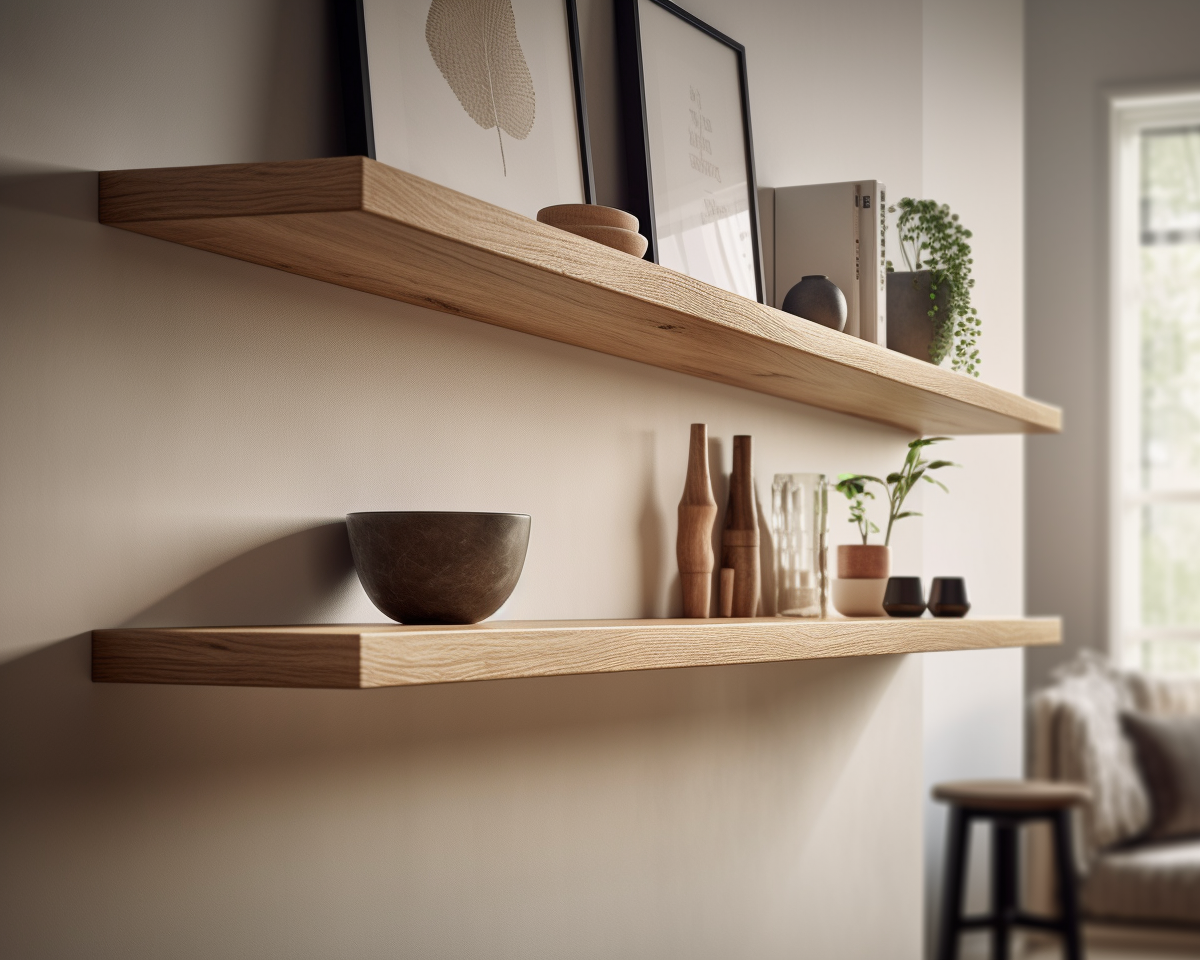 Any style or shelf type
Choosing a custom shelf
The wide choice of lengths, widths, thicknesses, styles and types of wooden shelving that we sell means that we can create near enough any shelf size and style that our customers require.
For specific sizes restricted by wall space or location our bespoke wall shelves are perfect. We have our free 'trim to size' service and can be contacted for made to measure shelves. This ensure that we have our customers covered for custom alcove shelves, bespoke floating shelves or any other made to measure wooden shelves.
We provide several styles to choose from in a variety of different timbers including oak, walnut and pine. Our modern shelves provide the sleek contemporary look, whilst our rustic shelf styles highlight more grain and character detail.
Need help?
Get in touch
We'd be delighted to speak with you about your custom shelf requirements. Call or email us and we'll talk through exactly how we can achieve what you're after.
Contact us